6 Fun Fall Date Night Ideas
The weather is finally getting colder in our neck of the woods in Tennessee, which means sweater weather and bonfires! To me, there's not much that's better than going on a date with my husband when there's a chill in the air and we can bundle up for an evening of fun. Today, I wanted to bring you a list of 6 fun fall date night ideas that you can do with your spouse on a chilly Fall evening. I asked a few friends what their favorites were, and rounded them up for this fun list for you to enjoy!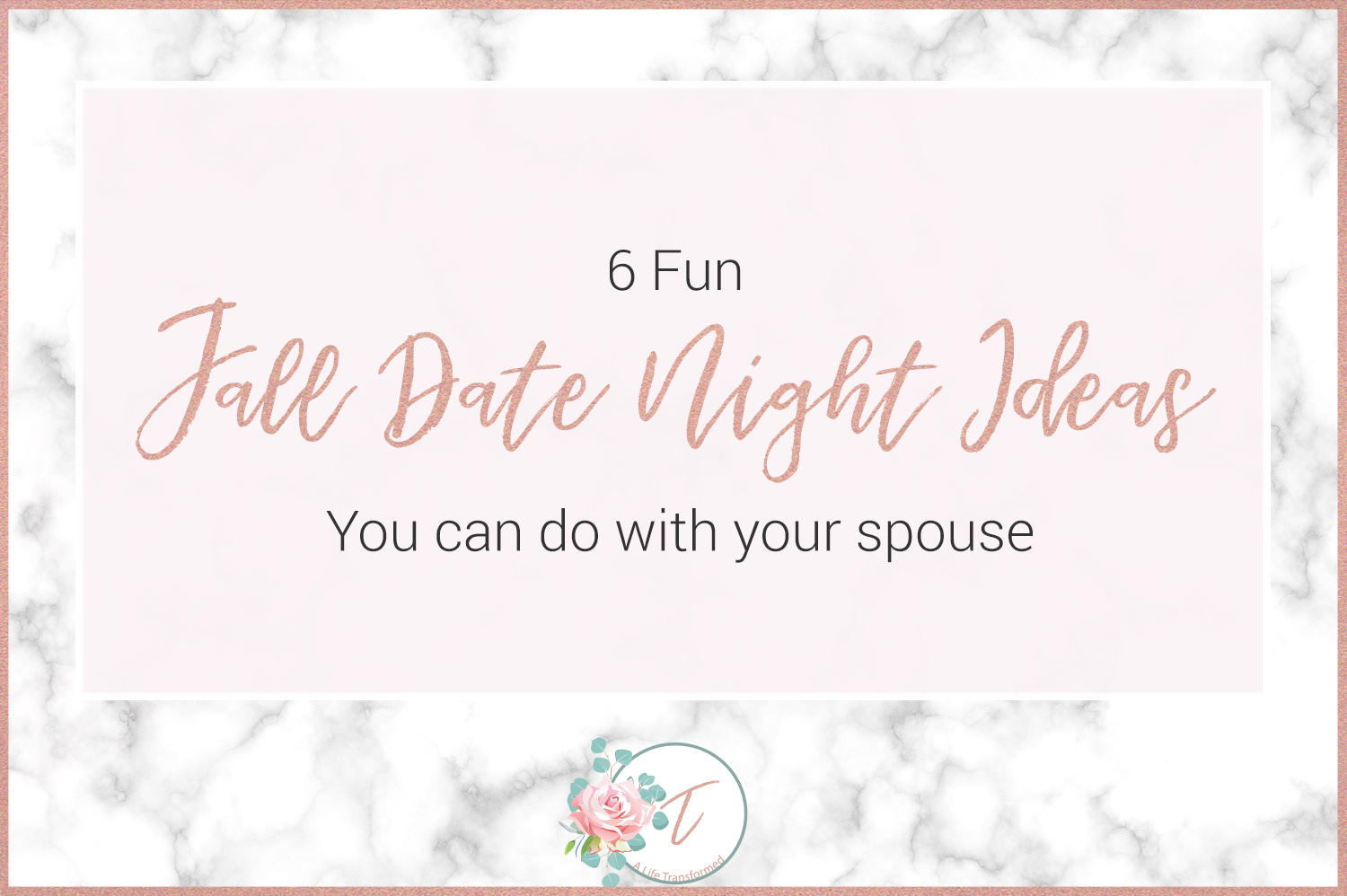 Pumpkin Carving
Pumpkin carving has to be one of my favorite things to do in the Fall. It's especially fun when you and your spouse carve them together for a date night. My favorite thing to do is have a competition with my husband to see who's pumpkin carving is better! My friend Kate and her fiancee have an annual pumpkin carving date each year in October! It's just such a fun date night in my opinion.
Scary Movie Night
What better way to get all cozied up to your spouse than with a scary movie night!? These are so fun because you get to have your spouse hold you during the really scary parts of the movie to comfort you (or just have him hold you through the whole movie)! Plus, it's even more fun when you are in your PJ's with some pop corn or other food items curled up on the couch watching a scary movie.
Have a Bonfire
My husband and I are major fans of bonfires. So much so that when we bought our house 2 years ago, we made our own fire pit for the sole purpose of bonfires. Bundling up on a crisp Fall evening to gather round a bonfire and cook a nice fireside meal and s'mores is one of my favorite fall date night ideas to boot. I am a naturally cold person as is, so I'll take any excuse to bundle up by a fire with my husband!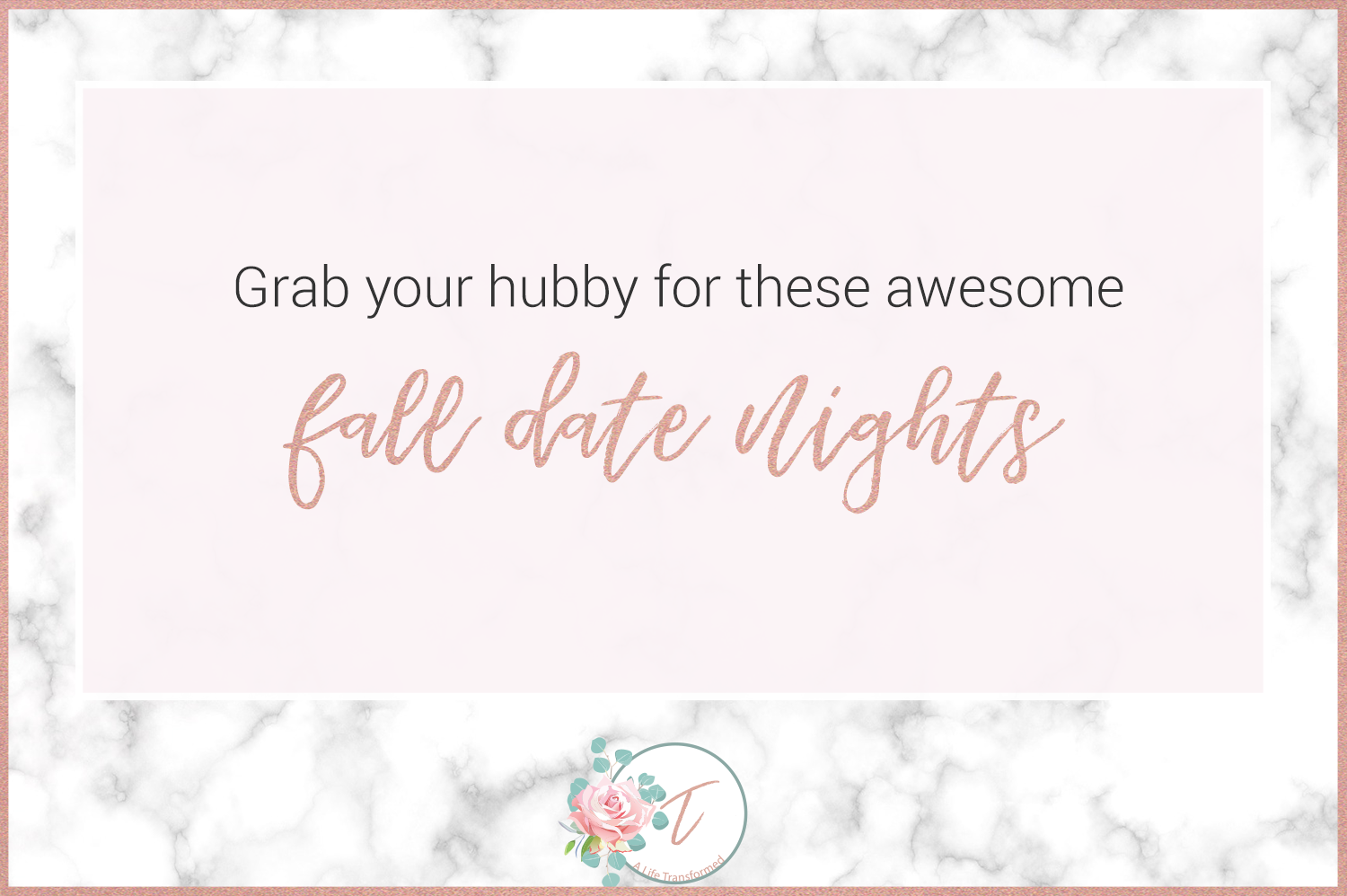 Go for a Hike
While this isn't everyone's cup of tea, my husband and I love going hiking when it gets cooler outside. Not to mention all the colors! Being that my husband dabbles in photography, one of his favorite things is going hiking and taking photos of all the Fall colors. I enjoy simply being with him and enjoying being in nature. There's just something about nature that makes me feel at peace, and I feel the presence of God like never before being out there in His creation too. My favorite part? We do Bible study on our hikes, and then finish with a warm cup of apple cider or tea afterwards and it's basically pure bliss.
Visit a Corn Maze
As a kid, my parents used to take us kids to corn maze's quite frequently, and because of that I have fallen in love with them. Now as an adult, I enjoy going with my husband and these are another one of the perfect Fall date night ideas. You can go on a hayride, through a corn maze, and go pumpkin picking all at once! I can't quite explain what makes it so special, but it is and it's something I enjoy very much.
Eat Dinner at a Local Restaurant
(this suggestion courtesy of Lanise | The Corporate Frugal )
Living in Chattanooga, there's lots of really good locally owned restaurants that are perfect for a fun Fall date night with your spouse. I honestly prefer eating at them before anything else to support small and local businesses. I love to get dressed in sweaters, boots and scarves to go eat dinner with my husband. There's just something so relaxing about it!
---
And there you have it! 6 Fun Fall Date Night Ideas for you to enjoy with your spouse this Fall season. Do you have any Fall date nights that you love? I want to hear them in the comments below!