Pinterest Tips & Tricks + A Free Resource
Every day we hear people tell us as bloggers that we need to be using Pinterest to grow our business. While it is true that Pinterest is a great resource to use for growing your blog + business, I'm not here to tell you how (yet). Today, I want to scale it back a bit and teach you some Pinterest tips + tricks like how to connect your blog to Pinterest, as well as provide you with some guides for using it effectively in your strategy. And, as a thank you for being part of my community, I've included a free resource for you to use at the end of this post that will help you with your Pinterest game.
First things first, how in the world do you connect your blog to Pinterest?! I can't tell you how dang long I spent trying to figure out how to not only connect my blog to Pinterest, but how in the world to set up rich pins as well. Fear not, fellow friend! I'm here to tell you + show you how so you don't rack your brain trying to figure it out like I did. What follows is some other simple Pinterest tips + tricks to make Pinterest work for you!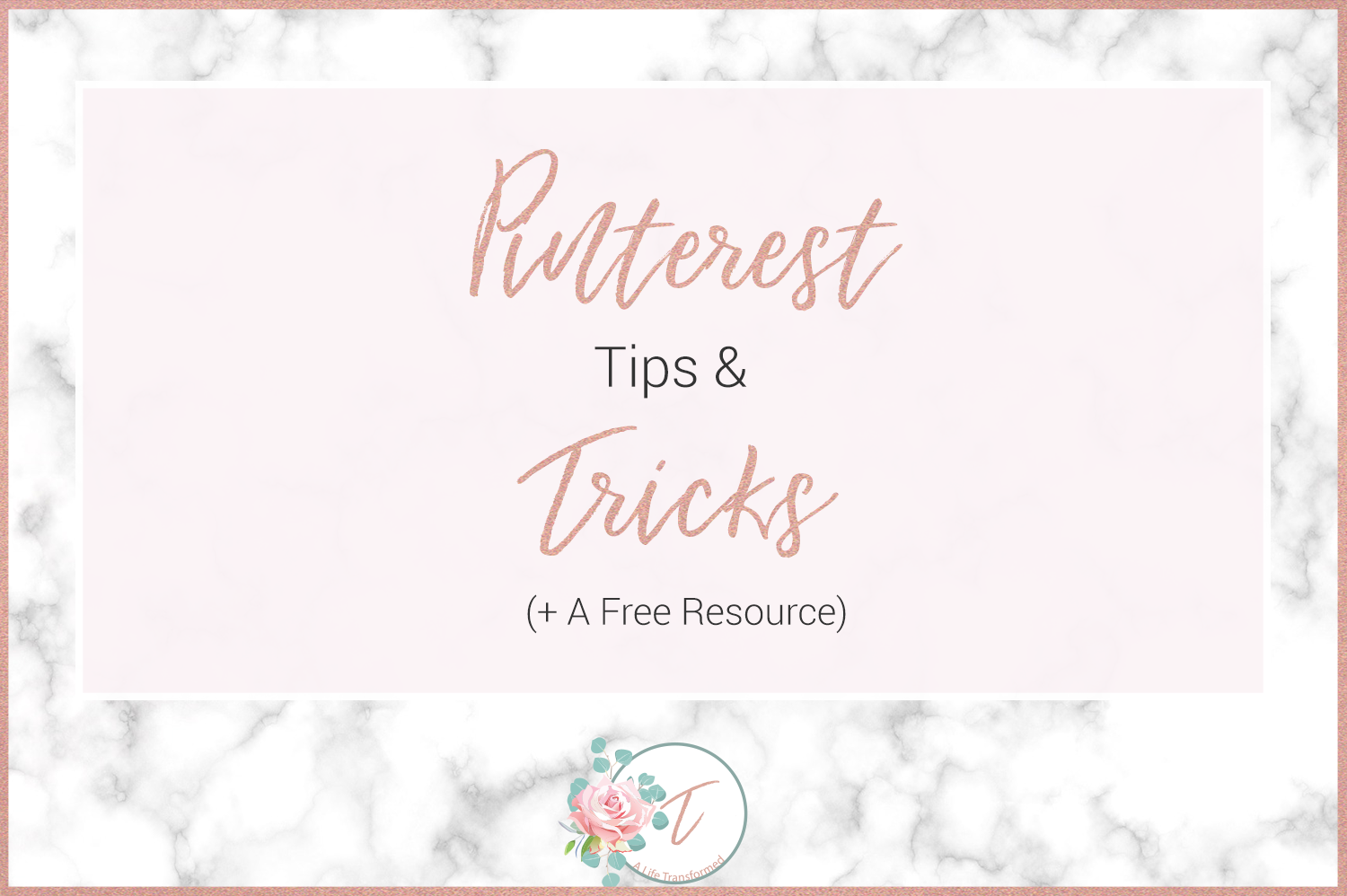 Step 1: Connect Blog + Pinterest
Navigate to Pinterest and find your profile settings. My profile may look different than yours, because I have Pinterest for Business, but the concept should still be the same.
Step 2: Input Blog Website
There should be an area that says "claim" like in the image below, and this is where you will put in your blog url and claim your website with Pinterest. This will allow you to receive analytics for your Pinterest pins to see how well they are doing and how many clicks to your website you get.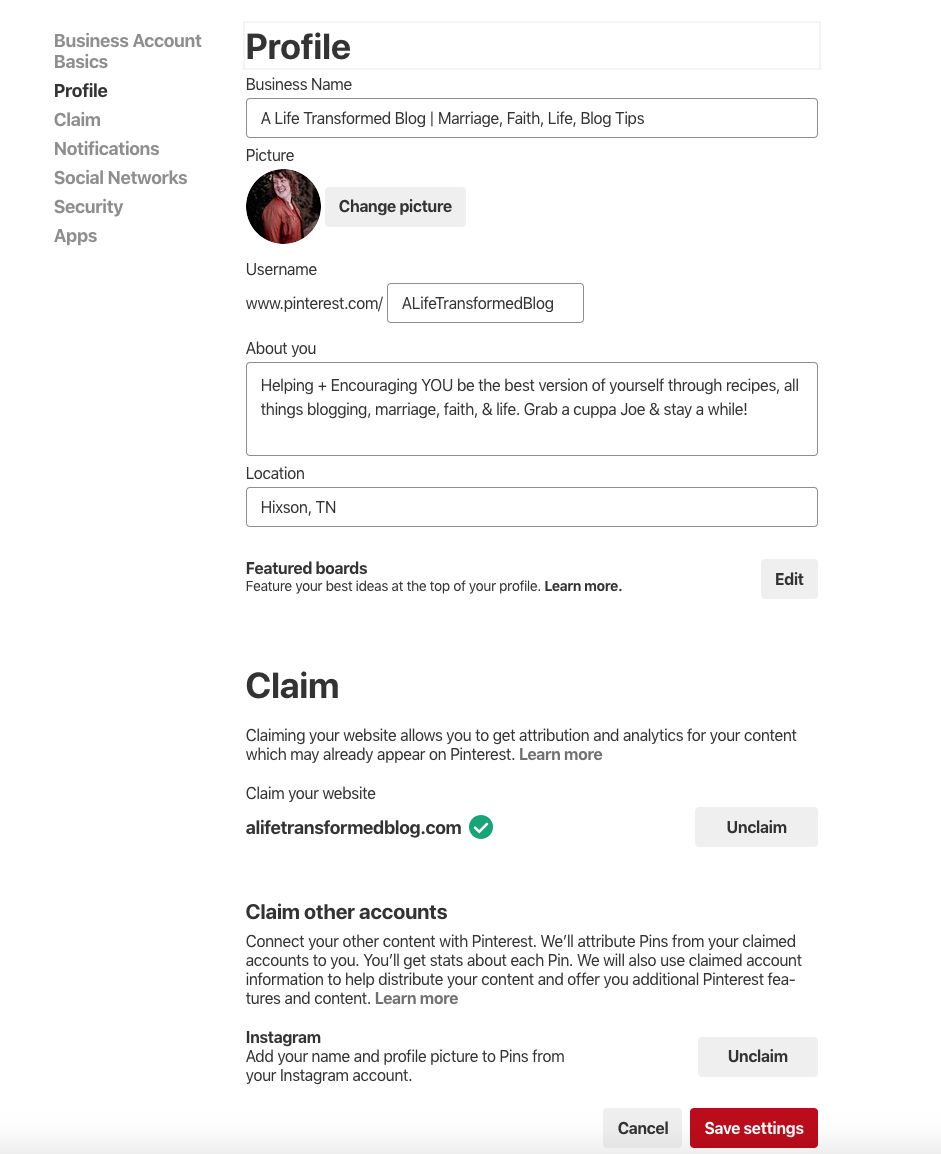 Step 3: Setting Up Rich Pins
This one is a little tricky, but so very worth it as a blogger! So take a deep breath and let's get started.
There are 3 main things you're gonna want to do and here they are:
-Make sure you have Yoast SEO installed + activated on your site as Pinterest needs information that plugin provides. This will make the whole process a bit easier for you.
-Visit Pinterest's Rich Pin Validator and plug in a link to a blog post, and not one of your pages.
-Click Apply! It's as easy as pie! Although you might have to wait a few days to be approved, the hard work is done and you can relax knowing your pins are on their way to being more fabulous and internet friendly!
If you want step by step instructions, Melyssa Griffin has some that are great! You can find that post right here.
Here is what your pins will look like after you set up rich pins: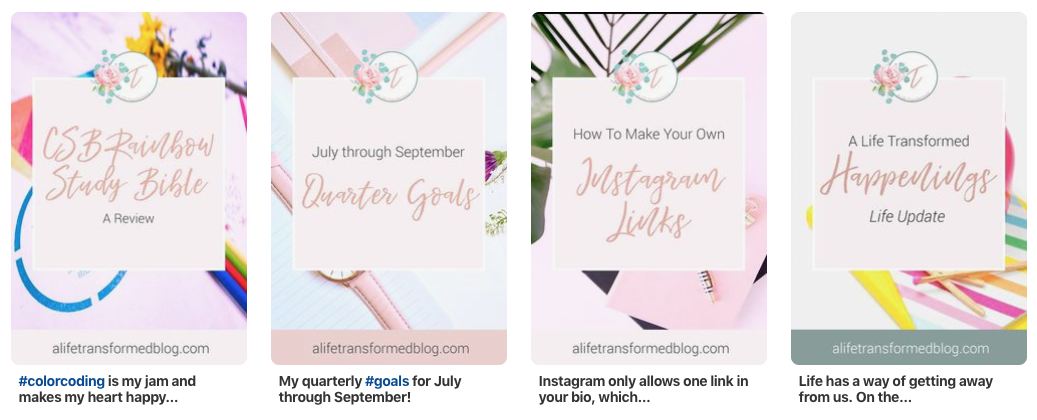 Step 4: Start Pinning!
Yay! You've reached the fun part! Pinterest is a great tool for your blog + biz, and the best part about it is the pretty pins. Now, here's the exciting thing about today's post: I've got a free Pinterest Pins Template just fo' you to thank you for being part of my community.
You can customize the template to fit your branding and get to pinning away the day! Now you can create pretty Pinterest pins that will get traffic to your blog!
Step 5: Post Strategically!
There is strategy to everything online to be successful. Blogging is no different. With social media, you need a strategy that will be successful and yield results.
Thankfully, the internet is filled with helpful tips that will help you be successful in your posting strategy. It's important to monitor your analytics to know when your audience is most active on your chosen social platforms, but sprout social has some pretty nifty charts to help you come up with an initial game plan.
---
Now, get out there and start making a difference and get SOCIAL with it! You can't get the word out there about your amazing content without being social and armed with a plan.
P.S. Don't forget! I have a library of resources for you to use! Just sign up for my email list to gain access!
What's your favorite way to use Pinterest!?