Sorry I haven't been able to post the last couple weeks. Since school started back, my time has dwindled and I have had to focus on my studies. It is so not easy for me to enjoy school at this point, cause the amount of work and the classes I have are tiring ha. Anyways, back on topic here. A few weeks ago I had written about marriage from the perspective of the study I am doing called True Woman 101. Today, I will be referencing the study again, but this time on the unique characteristics of a woman.Honestly, when I read this lesson I was a bit resistant, but now I see and am beginning to understand it's significance and importance.
Mary and Nancy–the writers of the study–tell a story about a woman(I'm keeping her name private) who was pregnant and was told her baby was a boy. When the time came for her to deliver, much to her surprise, she had a baby girl. The shocked parents scramble for a name and other sorts of things cause they weren't expecting a girl and didn't have anything "pink", since that's what is traditionally associated with being a girl.
They say that some people claim that sex ought to be of no consequence to a person's identity or role, however, Elisabeth Elliot completely disagrees with this notion. Elisabeth compiled notes to her daughter on the meaning of womanhood in a book called "Let Me Be a Woman". To reflect her thoughts on the meaning of femaleness, she wrote to her daughter:
"Yours is the body of a woman. What does it signify? Is there invisible
meaning in its visible signs–the softness, the smoothness, the lighter bone
and muscle structure, the breasts, the womb? Are they utterly unrelated
to what you yourself are? Isn't your identity intimately bound up with these
material forms?"
When I read what Elisabeth wrote to her daughter, I believe that she was trying to convey the message to her daughter that gender most certainly matters. We were made a woman on purpose, our bodies look, feel, and respond the way they do on purpose. We don't "just exist". We were created for a higher purpose. And I'm not just talking about living for Christ. Yes, that is The Great Commission and we, as believers, are called for a higher purpose to share The Gospel of Christ, but women were specifically, intricately, and intimately made for a reason. We are set apart from men.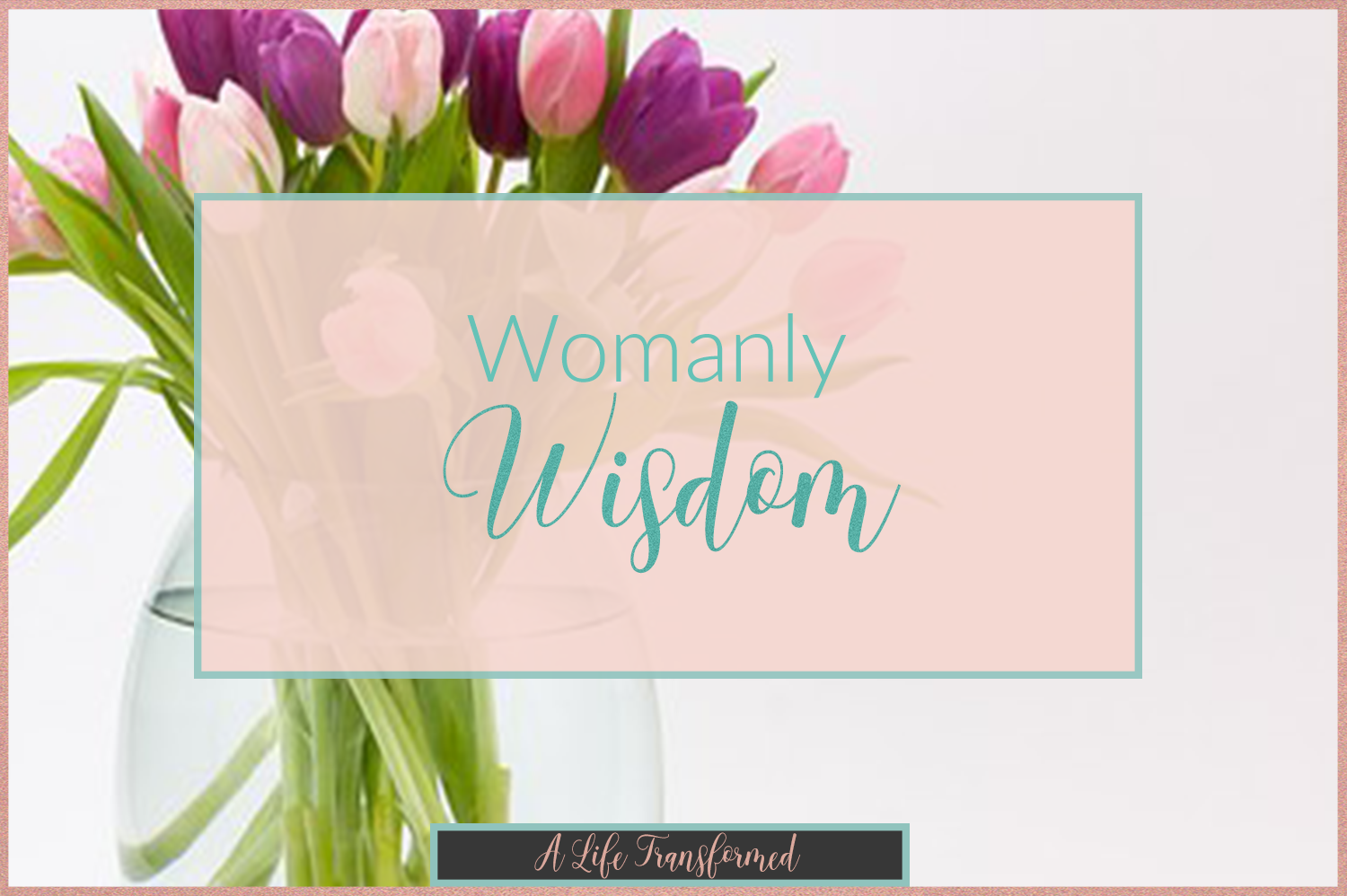 In the study as well, Mary instructed women and men to compare their arms. Sound funny doesn't it? But the discovery you make is this: The lower part of the female arm doesn't line up with that of our upper arms. It veers off at the elbow away from our body at about a 20-30 degree angle. A man's arm compared to a woman's only veers off about 5 degrees, so a woman's arm looks markedly crooked compared to theirs. Why? Because God made women with with a special carrying angle!
The bent in our arms allows us to cradle and nurse a child. The differing carrying angle is what makes it difficult for women to throw a football, and less natural for a guy to hold a baby.
Isn't that WILD!? I honestly had never paid any attention to details like this until Mary pointed it out. Knowing that even in minor details like our arms, we possess something unique, tells me all the more that God was intentional when He created us. That He put a lot of though into the way we look, think, feels, act, respond, EVERYTHING!
According to Mary–from her studies in rehab medicine–men have 50% greater total muscle mass based on weight than women. A woman that is the same size as her male counterpart is is generally only 80% as strong. A woman's body is much more efficient at storing fat to give her reserves for pregnancy & lactation. Men have larger hearts & lungs & greater amounts of red blood cells. When a man is jogging at about 50% of his capacity, a woman will need to work at 70% of her capacity to keep up. The male brain is also larger than the female brain, but women have 4xs as many neurons connecting the right & left sides. Men tend to process better in the left hemisphere of the brain while the women tend to process equally well between the two hemispheres.
Because of what we just learned, this is why men generally have better spatial & mathematical abilities & approach problem-solving from a task-oriented perspective, whereas women are generally more perceptive, attuned to feelings, better at communicating, and more creative. Men often respond to stress with a "fight or flight" response, and women respond with a "tend and befriend" strategy. So, that means that women focus inwardly on family/children(tending), form strong bonds(befriending) in difficult times, and men focus more in an outward manner to deal with threat. This is all due to different hormones. Oxytocin in women that promotes bonding, affiliation, and enhances maternal instinct & testosterone in males creating the push to advance, take risks, guard, & conquer! *Gasp!*
The differences that are found is a woman's body, testify to the fact that God made us different on purpose. We, as women, were not made to have the same roles and responsibilities as a man. That is evident in the way our bodies look, work, and feel. In Hebrew, the word for woman is ishshah and the word for man is ish. Ishshah translates to "soft" and Ish translates to "strength". In this we can see clearly how each body matches up with these terms. Women naturally are softer-skinned, softer-spirited, and so much more. Men are physically more strong not just in body, but in mind, thoughts, and other areas. I don't believe this makes women "weak" in any way possible. Some women think that because we have different characteristics than men in body and mind that somehow we don't "measure up" and are weaker and less desirable. Don't get me wrong, I used to think that way to, but have realized that "I am FEARFULLY and WONDERFULLY made" in the image of God. I was created for more. To be more. We matter, we are important, we are loved. Our Creator didn't make a mistake when He made us the way we are.
Put it this way, imagine a world where women didn't exist. Women are a CRUCIAL part to the reproduction process. It is physically IMPOSSIBLE for a man to conceive, nurture, and carry a child because of the way his body was designed. Without women, none of us would be here today. In a world full of men, I imagine it would be quite boring and very chaotic(no offense). Women tend to be peacemakers. We have this calming spirit about us. Take heart in that ladies!! Women are physically and emotionally more tender than men. 1 Peter 3:7 says this:
"Likewise, husbands, live with your wives in an understanding way,
showing honor to the woman as the weaker vessel, since they
are heirs with you of the grace of life…"
God expects men to to honor women for their beautiful feminine trait. He warns men not to treat women like "one of the guys". God expects men to handle women like Swarovski crystal, and not like Bridgestone tires! As women, the world encourages us to be to be tough and hard trying to disdain our natural God-given softness. The world's model however, misses out on the beauty of who God creates us as women to be, and to me, that's extremely sad. Don't you want to be able to thrive using ALL of the wonderful things God has given you as a woman!? Take pride in knowing God was intentional in His design of you, and that you were created for a PURPOSE. You are BEAUTIFUL. In my honest opinion, if a man treats you, as a woman, as a scrap and doesn't really value you and all you were created to do, then he needs a heart and reality check. Find someone who VALUES your softness and weakness as a positive thing and doesn't put you down for it. Take great joy in knowing that YOU were created for a PURPOSE.You are DEEPLY LOVED, DEEPLY CHERISHED, AND DEEPLY VALUED by The One who created you. Jesus Christ made women unique, we shouldn't want to be anything less that what God created us for. It won't be easy shaking off the world's standards for what a woman is ans should be, but let's make this journey together & be willing to become the awesome women that God created us to be. Let's be BRAVE.