*Affiliate Links – Some links in this post may be affiliate links, meaning that any clicks may result in a small commission to keeping A Life Transformed running at no additional cost to you. Thanks for your support!
---
It's been a hot second since I have gotten to write. This past weekend was filled with sickness and being in bed, and it feels good to be somewhat on the mend. Today, I want to talk about something that I am pretty positive every writer has faced at some point, and that is writer's block. Often, we don't know what to do when our content well runs dry. I am sure you have been there when you really want to post, but sit for HOURS just staring at that blinking cursor feeling the pressure to write and nothing comes. Am I right? I get it too, and it is nothing to be ashamed of!
However, there are ways to combat this. I want to talk about a few of those ways today, that you can combat the writer's block and get going again. Especially if you are like me and are absolutely awful at planning out content. Trust me, I get it. I can feel the stares though the screen and the shocked faces. But, I know I am not alone. Content is HARD.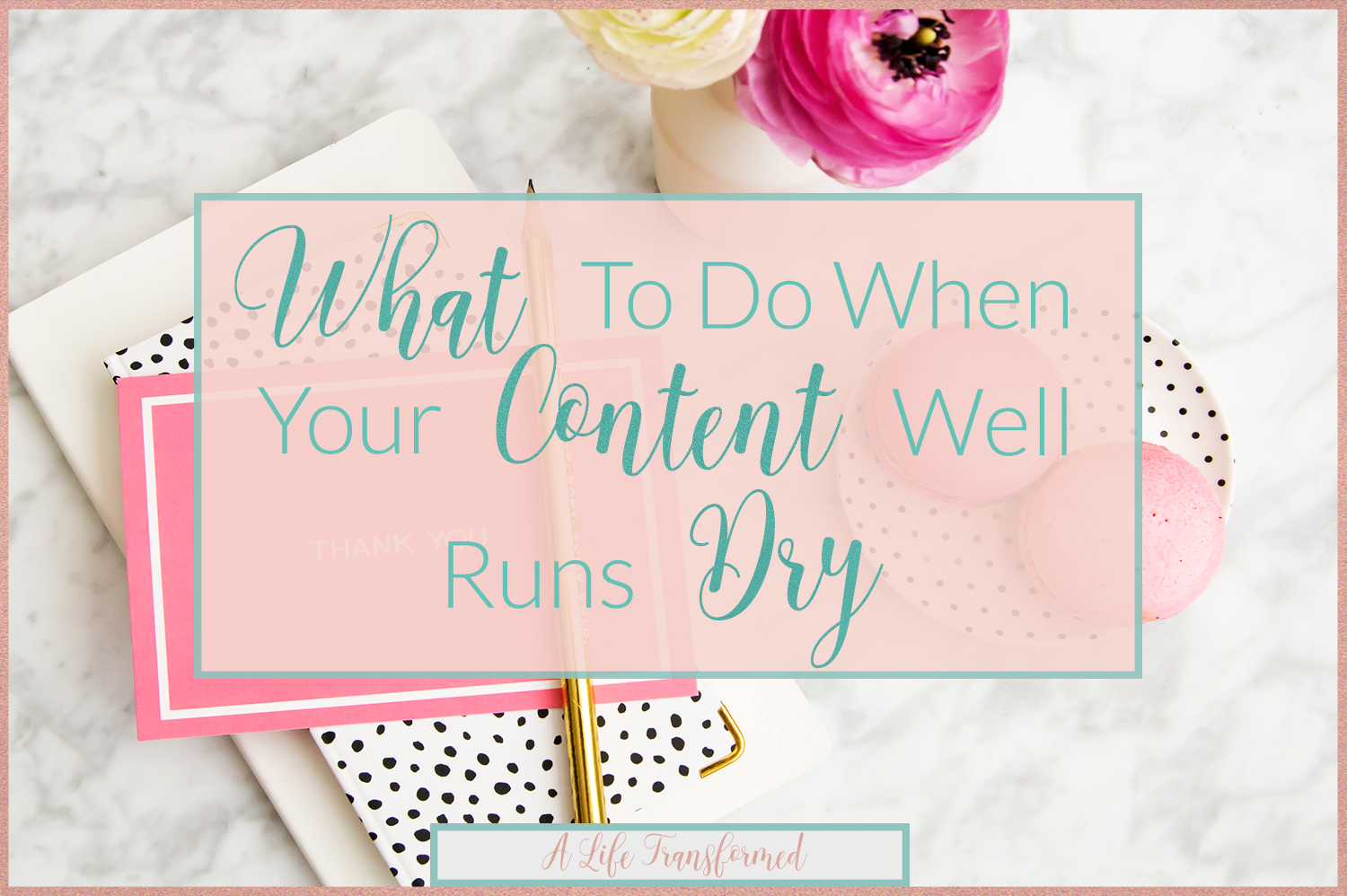 Now, let's talk about some of the things you can do when your content well runs dry so you can beat that writer's block and not stare aimlessly at the blinking cursor like a zombie.
When Your Content Well Runs Dry…
Spend Some Time In Prayer
If you are a believer, this is important. Spending time in prayer enables you to focus and also quit stressing at the same time. If you are actually listening to The Lord when He speaks, He can help you in your writing journey too, if you ask Him! God cares about you and your passions just as much as you do yourself. If He has called you to write, then you can trust that He will also give you direction when you write.
As a Christian blogger, we can't do this journey alone. We most certainly can't do this life alone apart from Christ. So, the next time you are feeling that writer's block coming on, ask God to give you insight and direction. You just might be surprised at what He gives you.
Take A Step Back
This is hard to do sometimes, but it is often necessary. If the content just isn't coming like you planned, take a step back and evaluate yourself and your blog. Breaks and rest are always crucial and necessary, and they are totally normal and okay. Don't put so much pressure on yourself to write 3 times a week. If that is too much for you, then take a step back.
The important thing about blogging is why you are doing it in the first place. Sometimes we can get so caught up in the comparison game that we forget why we write because we are so focused on doing, being, living like someone else we look up to or admire when we aren't them.
Browse Around On Pinterest
The internet is a wonderful place that is chock full of information. Pinterest is one of my favorite places to find information on basically any and everything. Pinterest is a search engine just like Google is, but it is way prettier and more organized (in my opinion). Plus, an added perk to Pinterest is Boards. If you find something useful and want to remember it for later to keep going back to, you can create a board and save it! That way it is always readily available when you need it.
Whether you are looking for content ideas, recipes, home decor or more, Pinterest has you covered. And, in case you haven't noticed, Pinterest is usually the FIRST thing to show up in Google searches. So, it is a really valuable resource to use when your content well runs dry and you are in need of some inspiration!
[Tweet "Check out these tips for when your content well runs dry!"]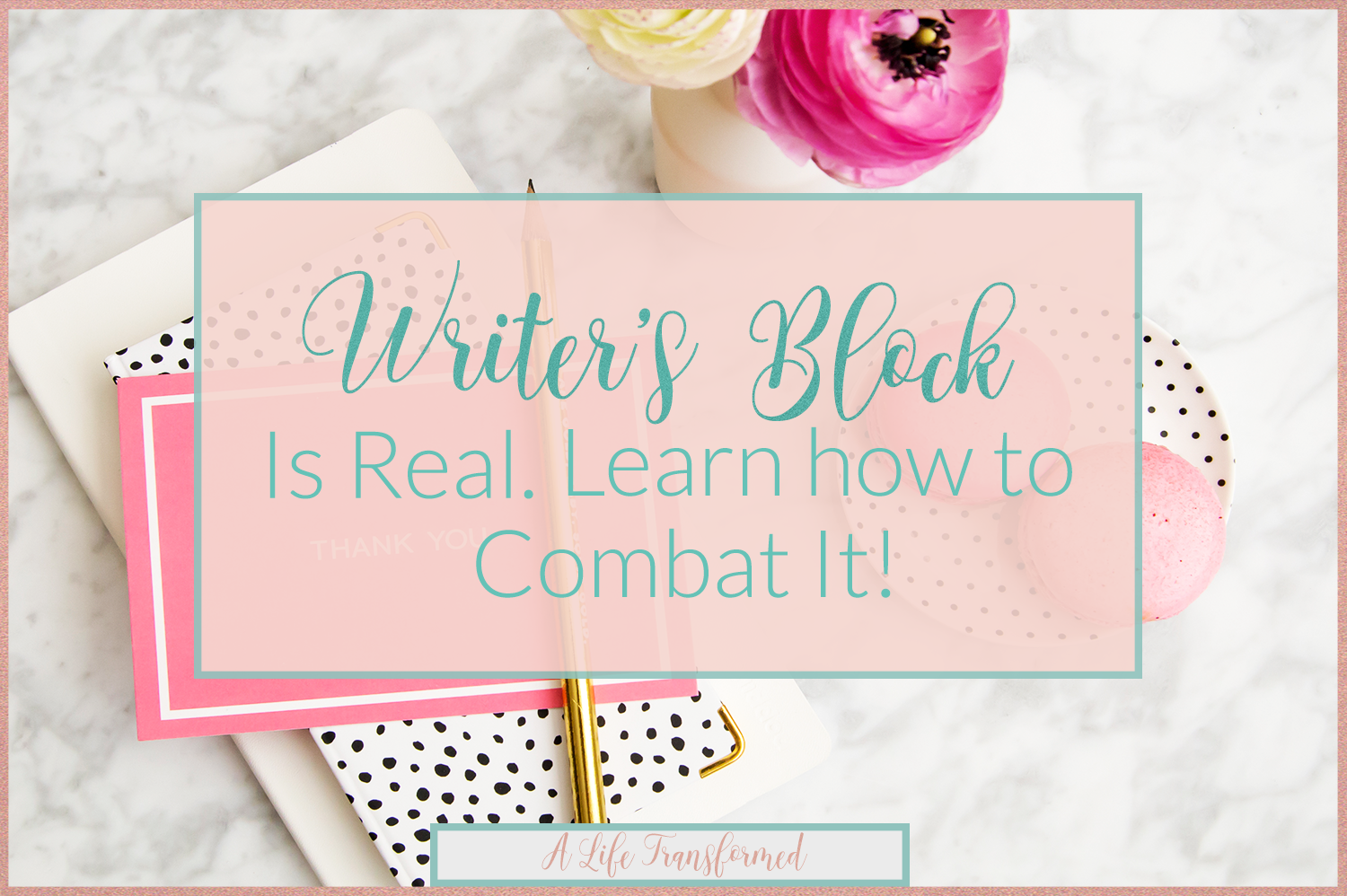 Jot Down Your Content Ideas In A Notebook
If you ever have any ideas that you feel you would want to write about, jot those down in a notebook. If you don't have a notebook handy, use your phone. Pretty much everyone has a smartphone now with some sort of notes ability and your phone is almost always with you! Take advantage of that!
Jotting down your ideas as you have them is a good practice, so that when you are ready to create a post, you will already have ideas handy! And, the other perk is that you aren't waking up in the middle of the night to write a post before you forget about it. Trust me, I've done that. This simple step literally takes a couple seconds of your time, and then you can get back to whatever you were doing before.
Buy Some Resources To Generate Content Ideas
There are literally countless amounts of blogging and writing related resources out there today. There are planners, topic books, and whole host of other resources you can choose from. It would be completely foolish to think that every blogger or writer is just bubbling with ideas all the time. Some might, but it is more likely that they are getting inspiration from somewhere else.
There is absolutely nothing wrong with this at all. Writer's block happens to the best of us, but the good news is that there are ways to work around it. There are even resources that teach you even more about blogging and how to make a profit while pursuing your passion and creating a community. How neat is that?
Ask Your Readers What They Want
This is a surefire way to know exactly the type of content your readers crave, and also be able to generate content tailored specifically for them to learn from and enjoy. In my opinion, it is completely okay to write content that you want to write about, but it is also nice to have content that you know your readers want to read and love.
Sometimes you won't get any feedback, and that is okay. The effort is still worth it to try and write things for your readers. It may take awhile for them to open up to you. Some readers may be shy about telling you what they want because they are afraid of hurting your feelings, but always be open to suggestions for improvement. Change is hard and messy, but it is also a good thing. Don't be afraid of it.
[Tweet "Struggling with blog content ideas? Then read these tips to combat it!"]
You don't have to do every single one of these, but it is a great place to start when you feel the writer's block hitting ya. I know for myself that I will often refer back to these things myself when it happens to me. And believe me, it happens way more than you think! Instead of being scared or intimidated when writer's block hits–or even worse, avoiding it completely–try out some of these tips and see what happens!
Hopefully this list gives you a good starting point if you are facing writer's block. Don't worry, friend! I am right there with you and also want to help. We all get it, and know that it is okay.
Now, what are some ways YOU combat writer's block? Let me know in the comments!