I've been a blogger for about a year and a half, and there are lots of things I have learned during that time. Going into the whole blogging world, I didn't really have a clue where to start.
Today, I want to clue you in to a few things that being a blogger has taught me. I hope these help you!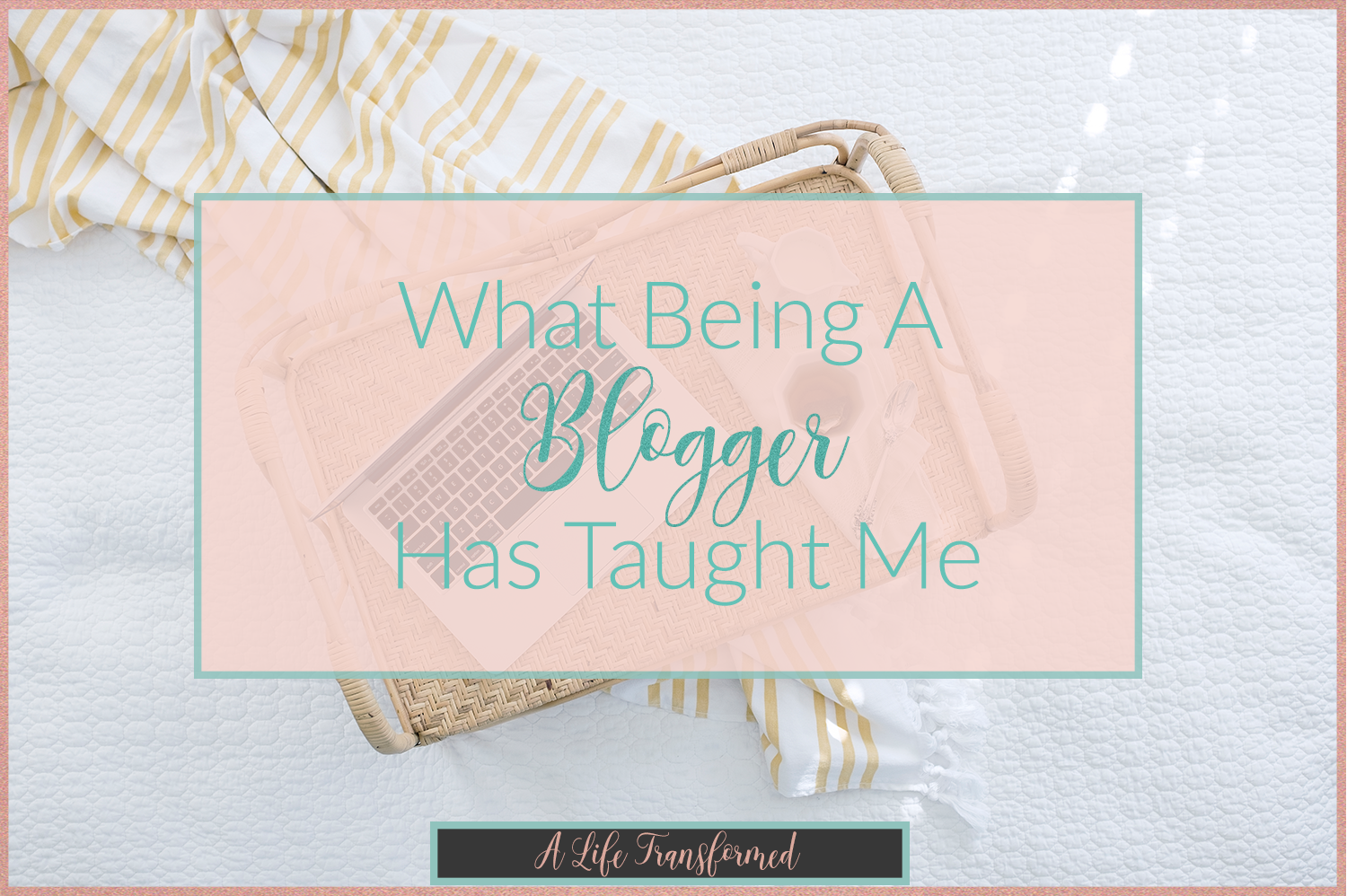 [Tweet "What Being A Blogger Has Taught Me. You're gonna wanna read this! "]
For starters, one of the things being a blogger has taught me,
Is where to find stock photos and how to make graphics for your blog.
I love the sites Unsplash, Pixabay, and Bossfight for high quality stock photos to use as backgrounds! I would take my own, but I just can't find the time!
I had photoshop on my computer when I became a blogger, but I had no idea how to use it. Much less how to make professional looking graphics for all of my posts. I'll tell you, this part is a HUGE one. Blogs with good graphics are a big deal! When I first started, I was using free programs to make images, that were pretty okay, but I wanted more. Seeing bloggers like Summer, who had gorgeous images, inspired me to do the same! If you want to learn how I make mine, just give me a shout!
Blogging has also taught me a lot about determination and perseverance!
As a blogger, you have to be determined about your work, and persevere through the hard times! Blogging is a lot harder than most people think, and when you come across days where you have writer's block (yes, it's real!) and have no new content to put out, it can be really discouraging! You have to tell yourself to keep going, and keep reminding yourself why you blog in the first place!
Blogging has taught me a lot about time management as well!
You put a lot of time and effort into your content, your website, and engaging people who read your blog! But, you also have a life outside of the blogosphere! With that, comes the need to manage your time so you are able to accomplish everything you need!
Blogging has taught me about web terms.
No joke. I had no clue what SEO or HTML even were before I became a blogger! As you go, you will learn a lot! SEO is simple Search Engine Optimization. In short, it's how your blog gets "discovered" on search engines! And HTML is some of the coding that makes a website work. There's a lot to it, and it's complicated, and I can't interpret it all, but I know some basic codes that help get my website too look like I want!
There's also CSS, which is cascading style sheet, which in essence is code that helps you define the styling & customization for visual elements in your blog design!
I've learned a little bit about how websites work, I've learned what "widgets" are and which ones are the best and what they do, I've learned that the blogging community is an amazing group of encouraging people who have the same passion, I've learned how to use social media as a way to connect to people who read my blog from across the globe, and so much more! I could probably write a book about all the things that blogging has taught me, but these will get you started!
If you are a blogger, and want help growing your blog, engaging with other bloggers, and are wanting some community in the blogging world, then check out these awesome Facebook groups for bloggers! Blog Passion Project & The Peony Project!
Still have some questions? Let's chat! You can comment here, email me at [email protected]
OR
Find me on social media: Facebook | Twitter | Instagram | Pinterest
I'd love to chat!