There are a lot of stipulations about being a blogger. Most people just assume that bloggers have it easy and that it is not really that much work. I am here today to address several stipulations that arise when it comes to being a blogger, and tell you what really goes in to that.
One of the biggest stipulations that bloggers get, is the thought that blogging is easy. Unless you are a blogger yourself, it is easy to assume just by reading a post that bloggers don't do much work. I can understand that, but the reality is, bloggers actually put in a lot of effort in to one post. Sometimes, we stare at a screen for hours because we are having an off day with content planning and our creative juices just aren't flowing.
It actually takes several hours of work to produce one single post as a blogger depending on the kind of day you are having. My process for writing goes something like this:
Brainstorm a topic (sometimes this takes a while)
Write down ideas for topic
Start constructing a post
Browse stock photos on the internet to find one that suits my blog (This is hard & also time consuming. I want to take my own photos, but do not have the extra time or the tools right now)
Open up photoshop and create a graphic for blog post (Creating your own graphics is a skill bloggers acquire)
Finish constructing blog post
Proof-read post multiple times to make sure nothing is left out or misspelled
Publish post
Share post across all social media platforms (Facebook, Twitter, Pinterest, etc)
Write captions for all of those posts
Go back to Photoshop and create a graphic for Instagram
Once finished, send picture to phone
Edit picture, caption, and post picture to Instagram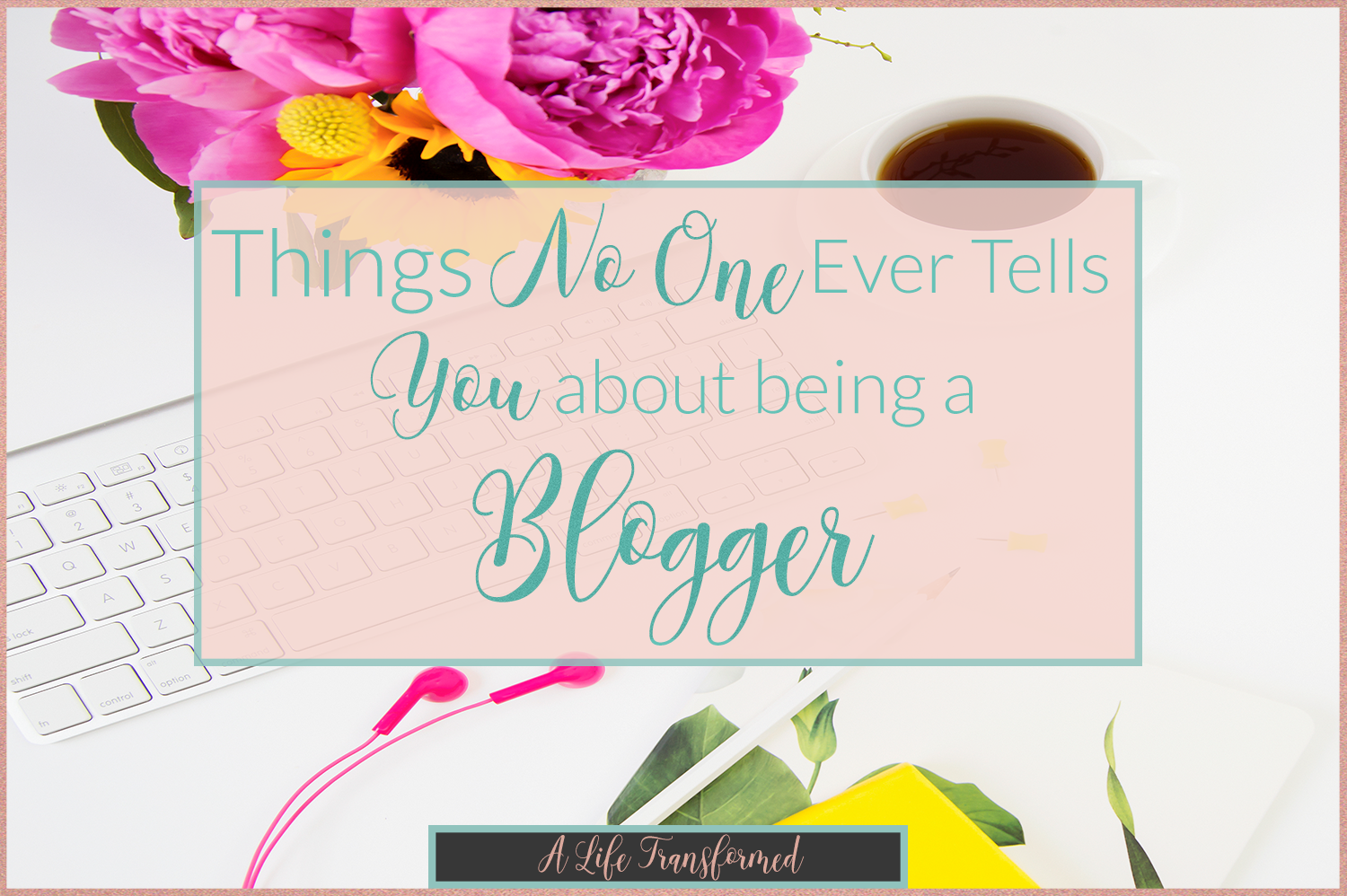 Not such a simple process, is it? It involves a lot of time, effort, and knowledge to create a single post. If I post multiple times a week, it is even more work. Especially if you write multiple posts at once and schedule them. If it takes you a few hours for one single post, and you are working on scheduling other posts, you could easily spend an entire day creating content.
As you can see, a lot goes in to creating blog posts. Bloggers definitely do not have it "easy". Blogging is so much more than just a hobby for me. Blogging is my passion, and I put a lot of effort into that passion. Something else that no one tells you, is that as a blogger, most of us have learned simple html and css to be able to customize our sites and get them to look the way that we want, especially if you are at a place that you cannot afford to hire a designer. I learned how to use Adobe Illustrator to create my own blog header, as well as search sites where I can get free clipart that I can customize.
It is my personal mission to reach out to aspiring writers and help them on this journey in any way that I can. I want to give people the knowledge that I have acquired over 2 years and give them the advice that I never got starting out.
[Tweet "Blogging requires lots of knowledge. I want to help you with that!"]
Something else bloggers need to know, is what SEO (Search Engine Optimization) is and how to write content that will get discovered by search engines. You also need to know how to utilize keywords and tags to be the most effective.
As a blogger, there are a lot of things that you need to know to be successful! From content scheduling to SEO, being a blogger is more than just a hobby, it is a lot of work and a learning curve.
[Tweet "Blogging is more than just a hobby, it's a lifestyle! "]
Blogging is more than just a hobby, it is a lifestyle! It is my goal to become a full-time blogger who writes not only content that encourages others in the faith, but encourages other bloggers as well! I want to create useful, helpful content that others can use and apply!
We can't do this journey alone, friends! We need to help each other out! Whether you are a seasoned blogger or just starting out, there are always things that we can learn from each other!
Being bloggers can be so rewarding, but it is also really difficult at times. Writing content, making images, and marketing on social media are just a few things that bloggers do. It is not easy, things don't always go according to plan, and sometimes there are frustrations and tears, but ultimately we keep going and keep doing what we love.
Hopefully this post helped give you a little more insight into what all bloggers put in to every post that you see! Remember, encourage one another whether you are a seasoned writer, a beginner, or even just a reader!
If you are a blogger, what does YOUR process look like? Do you have any other advice?