The Long Walk Home | A Review
As Christians, I think we are really afraid of being completely souled out for Jesus. We're afraid that if we completely go all-in, that we're gonna miss out. We want one foot in the world, and the other foot toward Jesus. The Long Walk Home shows us that we can't have both.
We can't serve both Jesus + the world.
In The Long Walk Home, Matt Carter beautifully tackles the questions many Christians ask when it comes to being souled out for Jesus.
He talks about several common struggles of modern day Christianity, and why the story of the Prodigal Son matters.
This book provides clarity for those questions, and also a glimpse into the life of Matt and heart of Jesus.
DISCLAIMER: I received this book from B&H Publishing in exchange for an honest review. I was not required to write a positive review. Want to be a B&H/LifeWay blogger too? Apply at bhbloggers.com.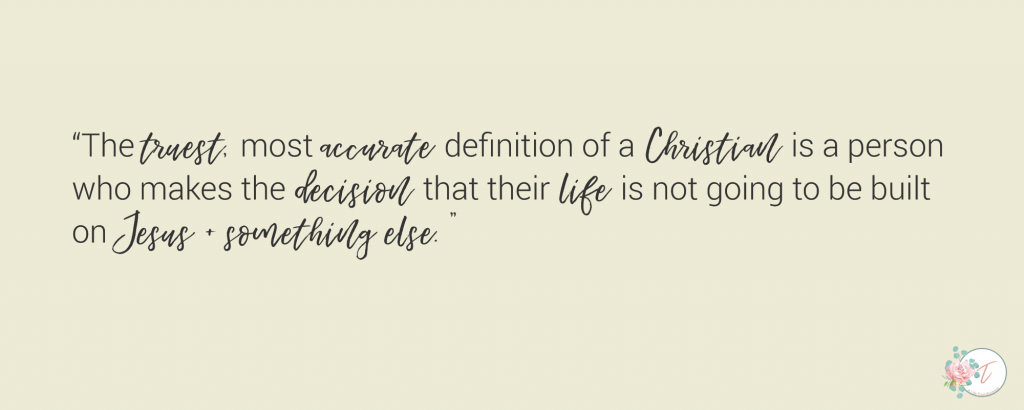 Discover the radical, never-ending love of God.
There are a few questions that lie just below the surface for many Christians.
• If I go all-in following God, am I missing out on the best life has to offer?
• Does God really love me despite my failures?
• Do my doubts and questions about faith make God think less of me?
• Do I have a future in the family of God despite my past?
In the biblical story of the Prodigal Son, Jesus answers all those questions that lurk in the heart of so many believers. In The Long Walk Home, author and pastor Matt Carter takes a fresh look at this age-old story and helps the reader discover and experience, once again, the radical, never-ending love of God for His sons and daughters.
If I go all-in for Jesus, am I missing out?
As someone who has grown up in church, and been a Christian for most of her life, I relate to this book.
Whether we admit it or not, all Christians at one point or another have asked the questions Matt tackles in this book.
We wonder what it actually means to be souled out to Jesus, and if we choose to be, are we missing out? If you're one of those Christians who struggles with this, then I encourage you to read this book.
This books screams "you're not alone" no matter what questions you have.
Matt Carter wrote this book for those who believe in Jesus, but are not actively following Him, but also for those who believe in Jesus but are stuck in a repetitive pattern of sin they can't seem to break away from.
Read the story that will set you free.
In this book you will find stories, Scriptures, and prayers that will help you in either of these situations.
This book encouraged me and also had me crying in some parts. I realized the truth in the pages, conviction came, and it will do the same for you.
The Long Walk Home is a book that will encourage and empower you to be completely souled out for Jesus.
Matt filled this book with his heart, & the heart of Jesus. You'll read about the powerful love that Jesus is for all of us. He truly desires the best for us.
The long walk home invites us in.
The book is an invitation to grow closer to Jesus in spite of our fears or shortcomings. It opens up to the raw reality for most Christians today, and doesn't shy away from the hard things.
The story of the Prodigal Son shows us that no matter how far we run, Go always welcomes us home. He will always invite us back in where we belong.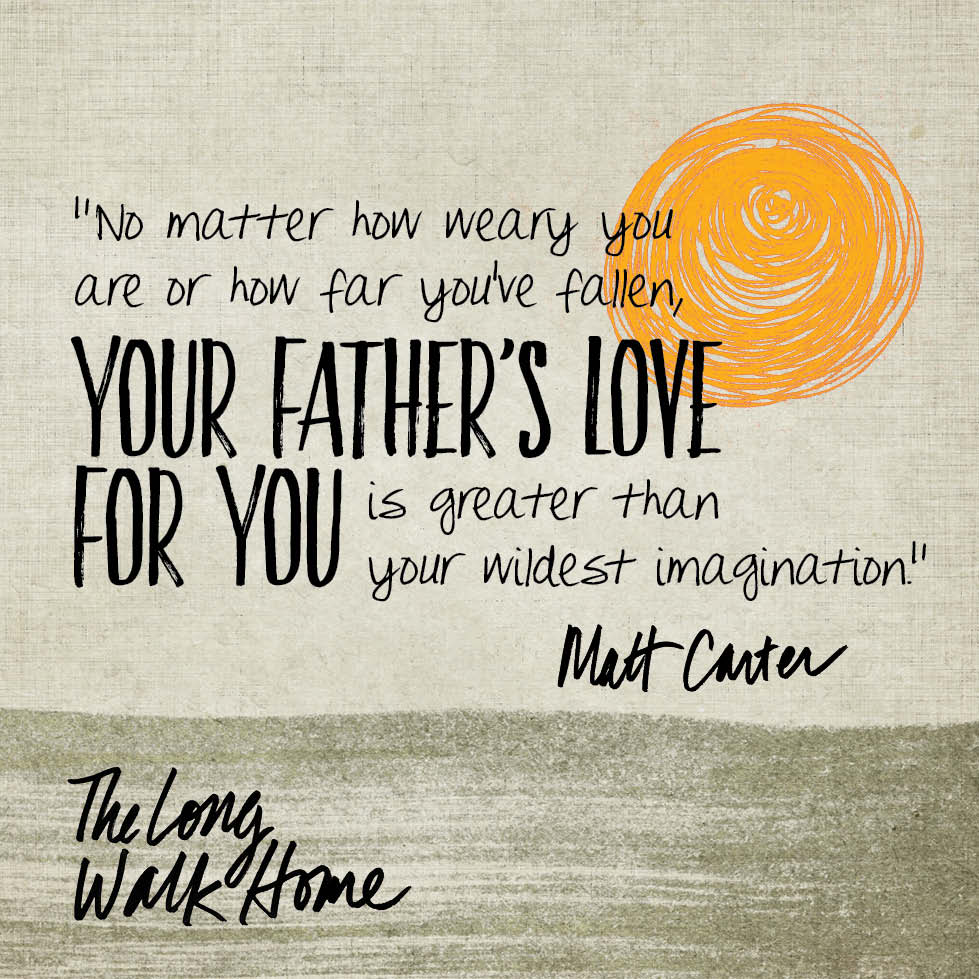 It's comforting to know that God will always be there no matter what. I sometimes can't comprehend the vastness of God's love for me, but I suppose that's where faith comes in.
This begs the question, "if God's love is so radical, why are people walking away?". The book answers this question by saying:
Why are so many people leaving the faith when they walk out the doors of their Christian homes? I think the answer is simple: they have not personally come to the conclusion that Peter did–that life is found only in one place, and that is Jesus. Just like the crowds, they haven't personally tasted and experienced the life-giving, world-changing love of Christ, so when mom and dad aren't there anymore, they walk away.

Read John 6 for the story this references.
We have to die to self to experience the true love of Christ.
We may never completely understand God's love, but in order to experience the true love of Christ, we have to die to ourselves and this world to do so (Read Matthew 16:24-26).
Matt states that:
"When people encounter the life-giving, soul-changing love of Jesus, they turn their backs on the allures of the world and go all-in".
When you are willing to let Jesus radically change your life no matter the cost, He does it.
The main reason many people walk away, is because they think there's a better life for them outside of Jesus. Matt says:
The Bible is screaming from the rooftops that the greatest and fullest experience of happiness and blessing is found only in one place, and that is in a both-feet, full-hearted, total-life commitment to the person of Jesus.
There are many more things I could write about this book, but the main takeaway is this: if you're ready to be confronted with some Truth and encouragement, then read this book. It will change you in the best way possible.
If you're ready to have your life radically changed by Jesus, then read this book. It's available at LifeWay or wherever books are sold!
I promise you it will be worth the read, and you just may find yourself encouraged and ready to go all-in with Jesus. Read it, share it, and be changed.