Stand All The Way Up | A Review
It can be hard to stand up for ourselves, much less each other sometimes. In her new book Stand All The Way Up, Sophie Hudson humorously walks us through how to stand tall in times of hardship. This book is an amazing one to read if you need a laugh and want some encouragement for facing hard times with grace.
We've got a tendency for overwhelm and succumbing to the pressure of what life throws at us, leaving us bent.
Stand All The Way Up shows that the Lord, through His Word and His people, reveals that you can get up, straighten up, and stand all the way up, even in the face of the hard stuff.
DISCLAIMER: I received this book from B&H Publishing in exchange for an honest review. I was not required to write a positive review. Want to be a B&H/LifeWay blogger too? Apply at bhbloggers.com
If you're anything like Sophie Hudson, your initial reaction to the hard stuff–the pieces and parts of life that keep you up at night, relentlessly reminding you that the "simple and easy" path is somehow a turn you must've missed along the way–is to try and figure out how to make it go away. You might wonder if it's possible to just ignore it, or, better yet, to burn it all down.
But what Sophie found during a particularly difficult stretch is that the Lord, through His Word and His people, faithfully reveals how to get up, straighten up, and stand all the way up.
Written in her trademark style of humor, sass, and spiritual insight, Sophie offers Stand All The Way Up–a collection of stories revealing the God who teaches you to stand up for yourself, stand up for the people you love, stand up for the people who can't, and stand up for the Kingdom.
This book is a refreshing reminder that God gives us strength.
Sophie's candid stories of learning to stand all the way up encouraged me that I can do the same through His strength. In our lives, we often feel like we should be able to handle it all, when we weren't made to. God wants us to be able to lean on Him for strength and not ourselves.
Stand All The Way Up has 13 chapters, each with their own witty title in classic Sophie style. Each chapter tells countless stories from Sophie that encourage you in The Lord, but also lets you in on the hard things she's faced. Ultimately all of it points to Jesus, no matter what kinds of things happen.
This book shows you how to stand up even when it's hard.
Through 170 pages of stories, advice, and encouragement, you learn how to find strength from The Lord to stand all the way up. Through stories of staying in it when you want to burn it all down. Sophie Hudson combines all her humor, encouragement, and experience into this book to help us all along the way.
Throughout the entire book, Stand All The Way Up takes you through the things Sophie has faced, offering lessons and encouragement for when we face similar circumstances.
This book brings a refreshing perspective about hardship.
This book gives you permission to fully experience the trials you face, but encourages you to allow God to give you the strength to stand in them. To be able to find God in the midst of muck. The stories within are funny and lighthearted, but the underlying message found is clear. That is to find the strength and courage Jesus gives.
Sophie Hudson wrote this book as a testament of faith for herself but also others as well. She wrote it so you can learn how to walk with a different posture when facing trials.
Stand All The Way Up is applicable for all of us no matter what our trials look like.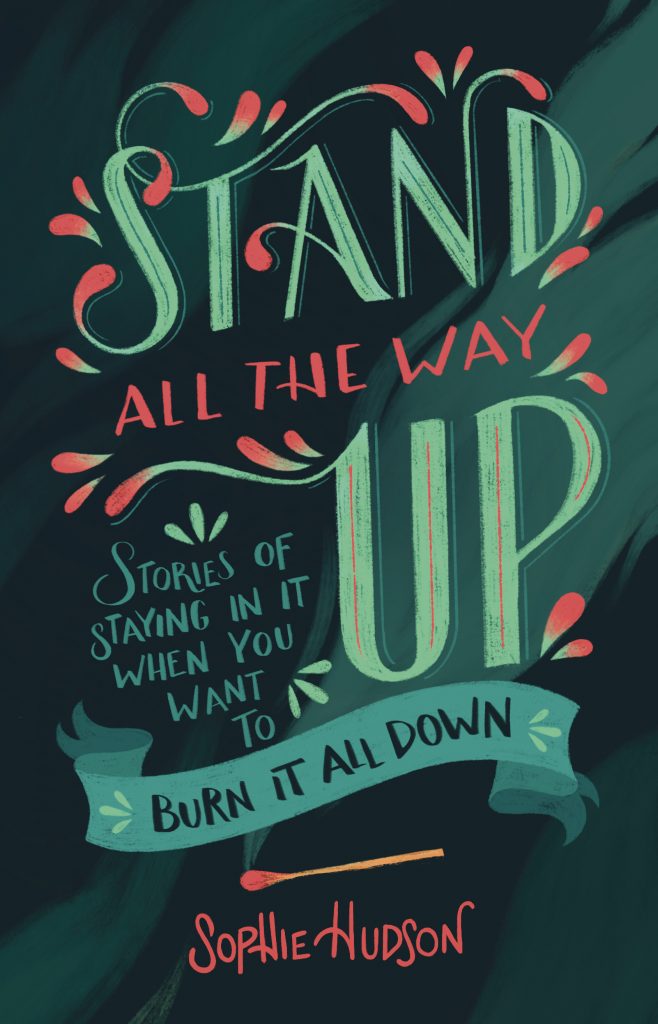 This book is one that will encourage and uplift. No matter what kind of trials you face in your own life, you find encouragement.
We each have challenges that we face. I think our greatest challenge is learning how to lean on Christ in the midst of it all. Stand All The Way Up will make such a great gift for anyone who needs some humorous encouragement.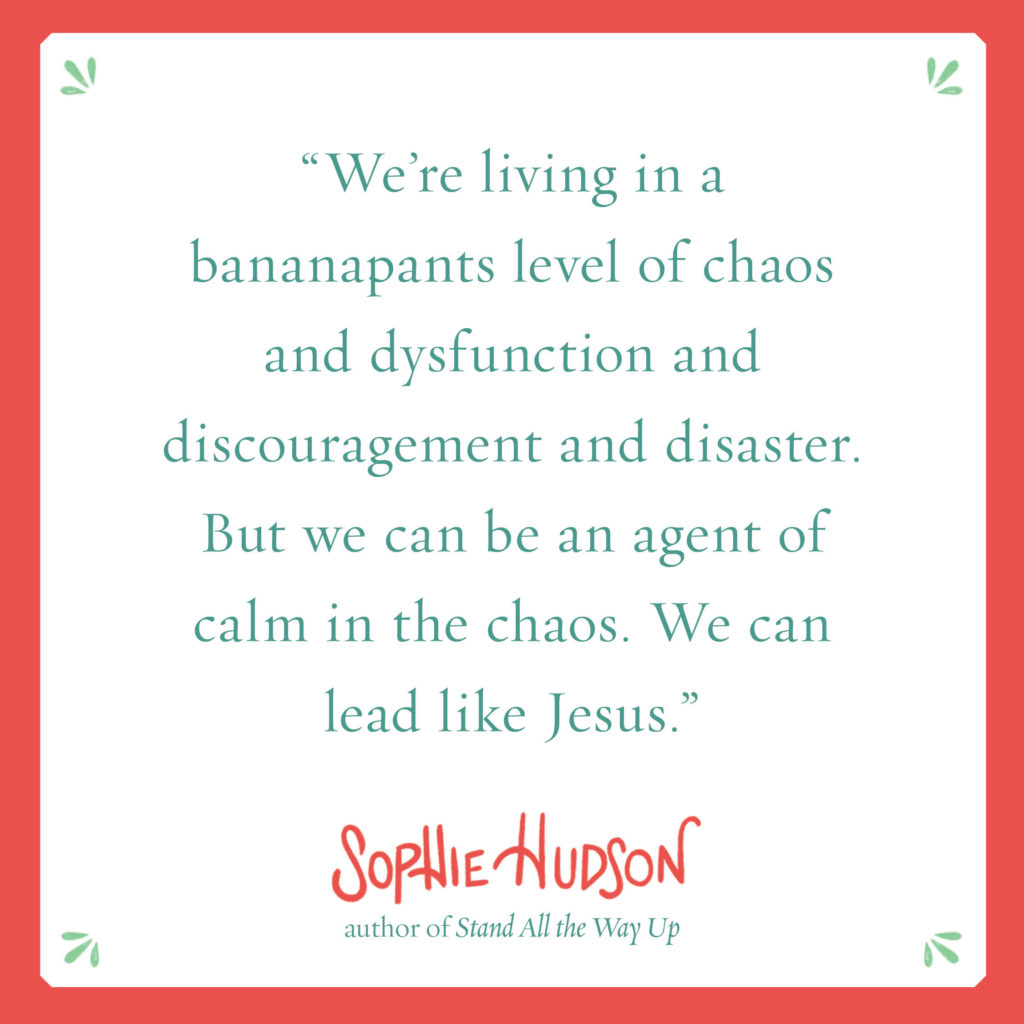 In the crazy times we are living in, a book like this is a needed and refreshing thing.
This book is widely available wherever you get your books, both local and online. Pick one up today from LifeWay, ChristianBook, Amazon, or anywhere else books are sold!