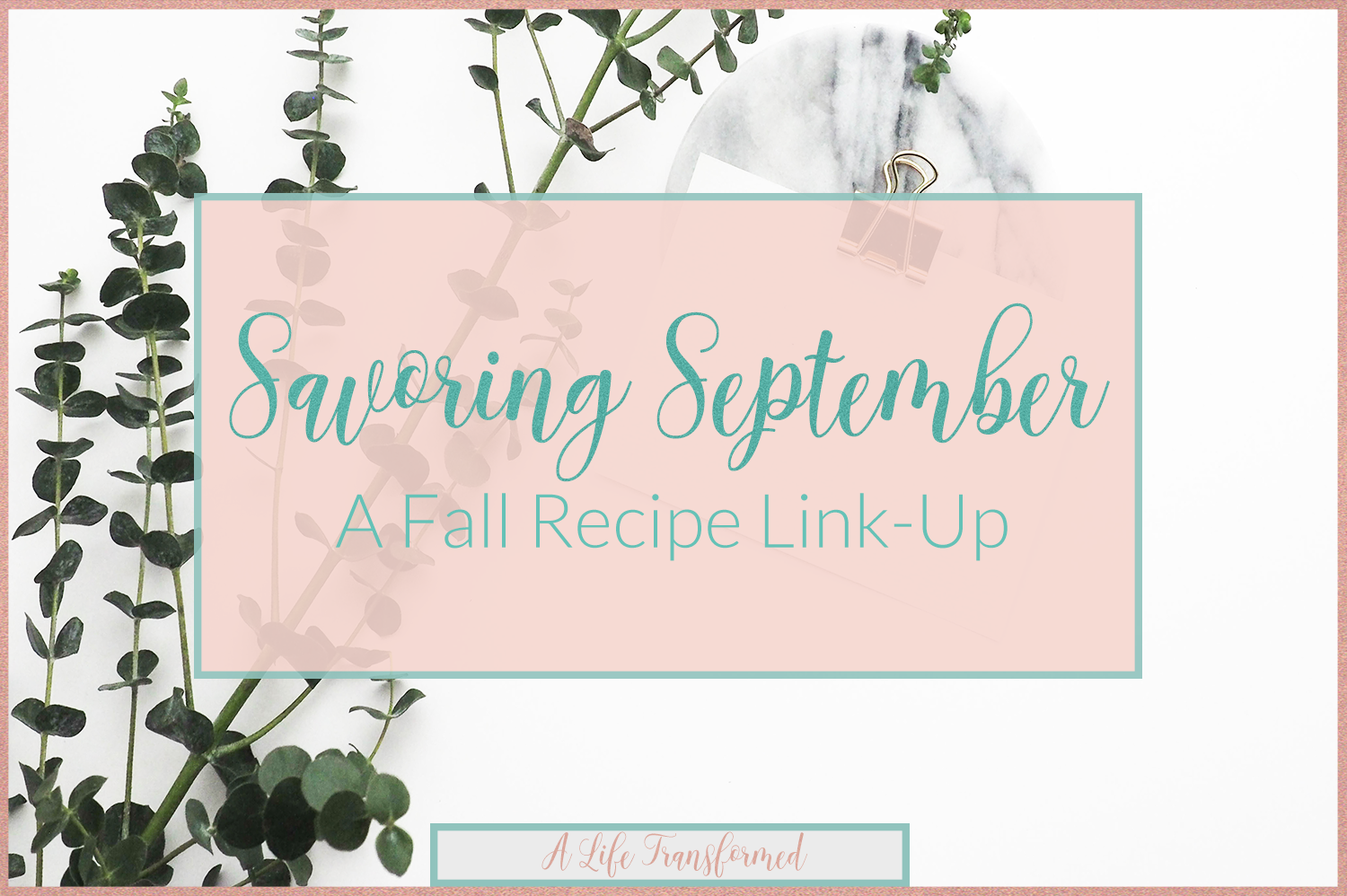 I don't know about you, but Fall is my absolute favorite season of all. I love everything about it! From the pretty colors to all the festive activities that it brings! Another favorite thing of mine for Fall is all the amazing recipes, and of course, all things Pumpkin Spice! This month, I thought it would be fun to link up with a few friends, family, and other bloggers to bring you some new (and maybe some old) fun recipes to try this Fall!
When I was growing up, my mom always made Pumpkin Pie. It has been a recipe staple for the Fall season for me for as long as I can remember. I can remember some days walking through the door or through the house and smelling the pie cooking in the oven and I got so excited! Still to this day I get excited about it. It just isn't Fall to me without some good ole' homemade Pumpkin Pie. Or, as we super Southern folk liked to call it, Punkin' Pie.
This is just one of those sweet Fall traditions that I just can't live without. Because, it isn't Fall without having every possible pumpkin flavored food you can get. Am I right!? And the absolute BEST thing that will complete this Fall dessert is none other than vanilla ice cream! Pumpkin pie with vanilla ice cream. Yum! My mouth is watering already! Okay, let's get to it!
Gluten & Dairy Free Pumpkin Pie
A Delicious Allergy Friendly Pumpkin Pie Recipe!
Ingredients
1 3/4

Cups

Libby's Canned Pumpkin

3/4

Cups

Sugar

2

Eggs

3/4

Cups

Almond Milk

1/2

Tsp

Vanilla

1/2

Tsp

Salt

1/2

Tsp

Cinnamon

1 1/2

Tsps

Pumpkin Pie Spice
Instructions
1. Prepare the pie crust dough according to the instructions. For this recipe, I am using a pre-made gluten free pie crust, but you can make it however you like!

2. Combine all the ingredients together in a mixing bowl and mix them together.

3. Roll and press pie dough into the pie plate.

4. Add the filling to the unbaked pie crust. Bake at 400 degrees for around 45-55 minutes (maybe longer if you have a 9 inch pie).

5. After 30 minutes, cover the crust with foil.

6. Once the pie cools, cut, serve, & enjoy!
Recipe Notes
Once you serve the pie, my recommendation is serving it with a big ole scoop of vanilla ice cream with cinnamon and honey!
I hope that this recipe makes into your Fall recipes list this season! Can you believe that Fall is just around the corner!? I seriously cannot wait! Next week, you will be getting a brand new recipe from a new food blogger and friend, Savannah Payne! She blogs over at The Savvy Plate! Visit her sometime if you want some fab recipes!
Have a favorite recipe you'd like share? Shoot me an email at thehays (at) alifetransformedblog.com! I'd love to collaborate!