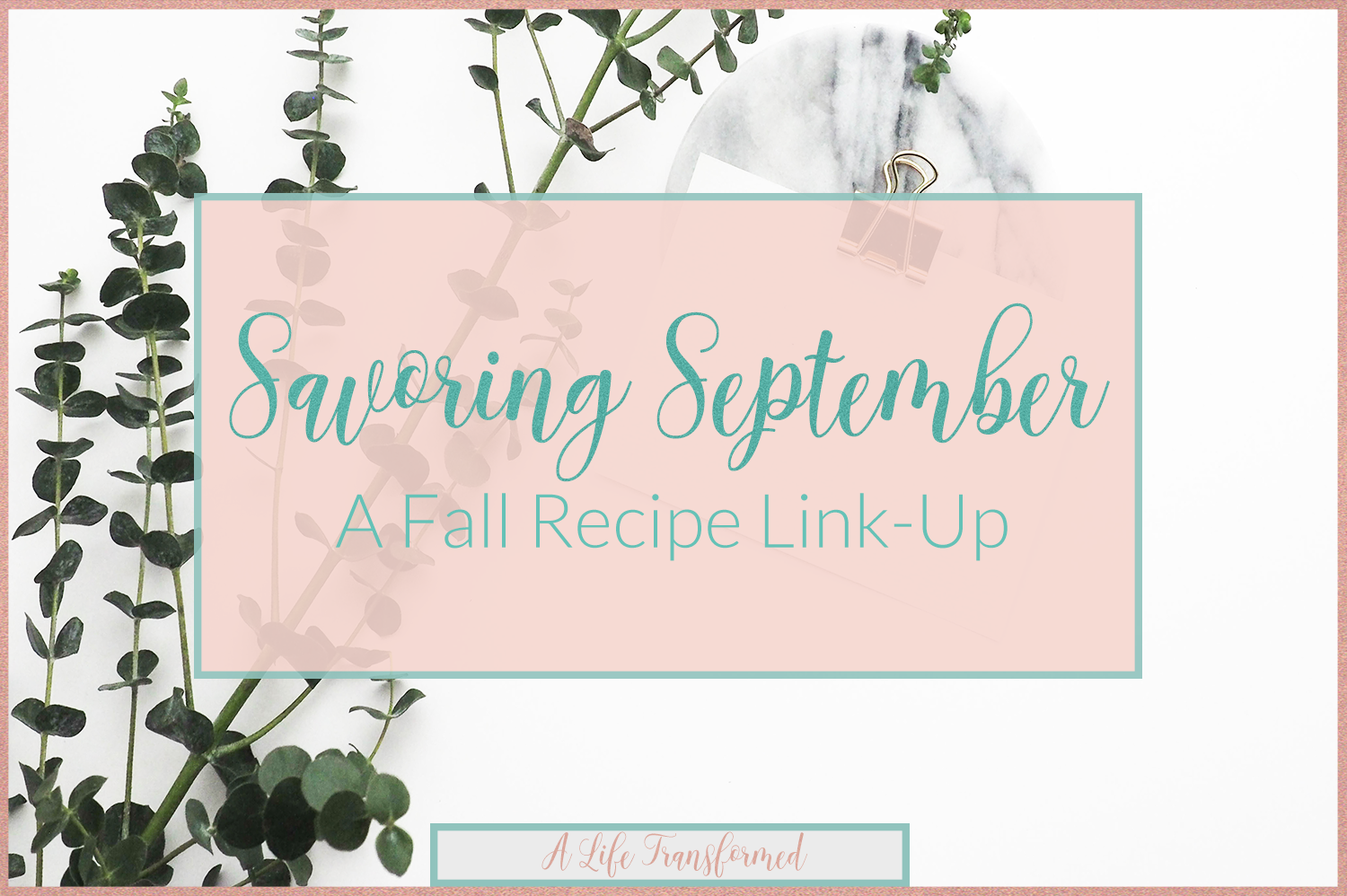 I am excited to welcome to the blog today, Katherine from The Comfort Table! The last 3 weeks we've had some absolutely delicious Fall themed recipes, including one from Savannah at The Savvy Plate which was amazing and this one is just as yummy! I am already drooling with the title of this recipe "White Chocolate Chip Pumpkin Bread"! If you are interested in printing this recipe to make for yourself, at the bottom of the post is a recipe card with the instructions + ingredients and all you have to do is click the teal "print" button! Alright, read on for the recipe and enjoy!
---
Admittedly, I come out of Labor Day weekend every year whining and moaning a bit.  I LOVE Summer and am so SAD that it is over.  Here in Chicagoland, the Fall chill has already started.  This picture was taken this morning: 
I have a love/hate relationship with this tree.  Twice a day I pass this tree to take my daughter to school and pick her up.  It is the same tree every year that starts to turn so early.  Just a couple of leaves on the top taunt me saying, "Say goodbye to Summer, Fall is already on its way!!". But when I finally concede that summer is over, I really do love Fall.  I do!  The leaves changing in our area are truly beautiful and I enjoy cooler temperatures, wearing sweaters and scarves and sitting by the fireplace.  Living in South Florida for two years had me answering the common question "How can you handle living in that COLD?" to which I always replied "the same way you handle living in the oppressive heat of Summer–inside!" 
What I actually like about the cold, however, is that it gives you a good reason to slow down.  It gives you an excuse to snuggle up to a great movie or bundle under blankets and read a great book.  When I lived in Florida, I felt like I didn't have enough down time because my Midwest mentality says if the sun is shining, you better be outside taking advantage! 
Fall means pumpkin spice for a lot of people.   I don't really jump on board with pumpkin spice in my coffee.  But!  I will take a delicious slice of White Chocolate Chip Pumpkin Bread  with my coffee, thank you very much!  What a tasty way to ring in the new season!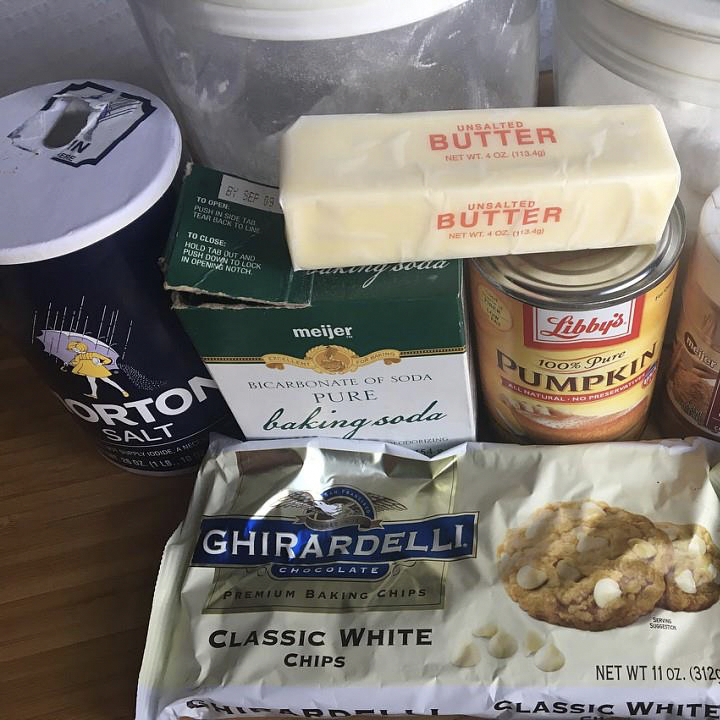 This bread comes together very quickly with a few very simple ingredients.  I also love that you can easily make two loaves with just one can of pure pumpkin!  Let me show you our simple steps.  First, add the room temperature butter and sugar to a large mixing bowl.  Mix until light and fluffy. 
Next, add the pure pumpkin and mix in. 
In a separate bowl, add flour, baking soda, cinnamon, nutmeg and salt.  Stir with a fork until combined.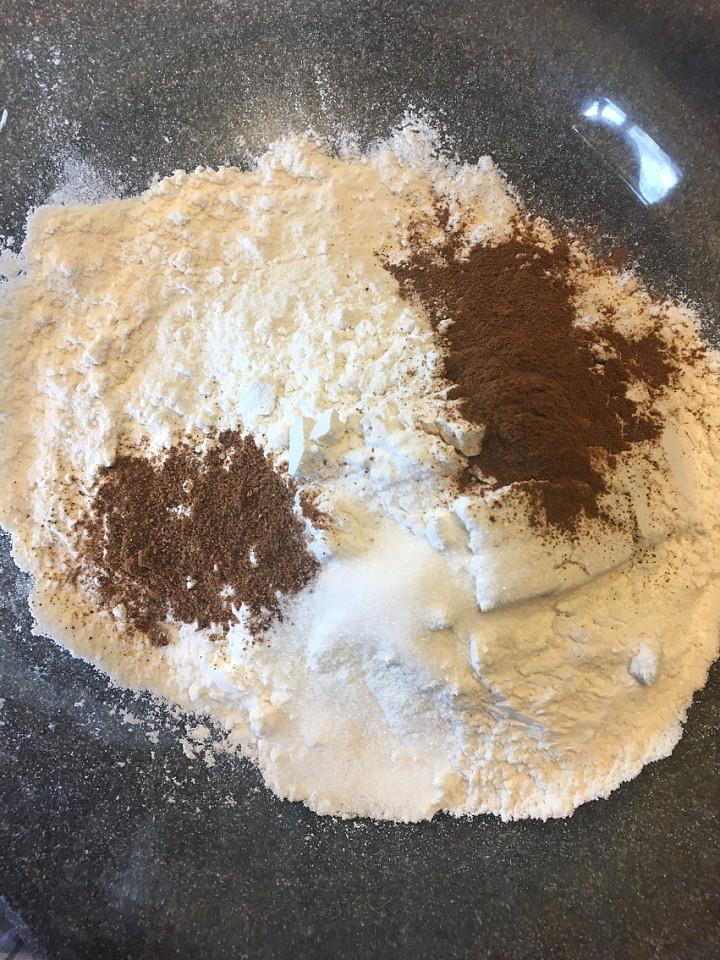 Slowly add flour mixture to the pumpkin mixture (reserving about 1 tablespoon!) until just combined.  Add white chocolate chips to remaining flour mixture and coat.  Coating the chocolate chips will keep them from sinking to the bottom of the batter.  Finally, add coated chips to batter and mix very briefly.  Pour into greased loaf pan.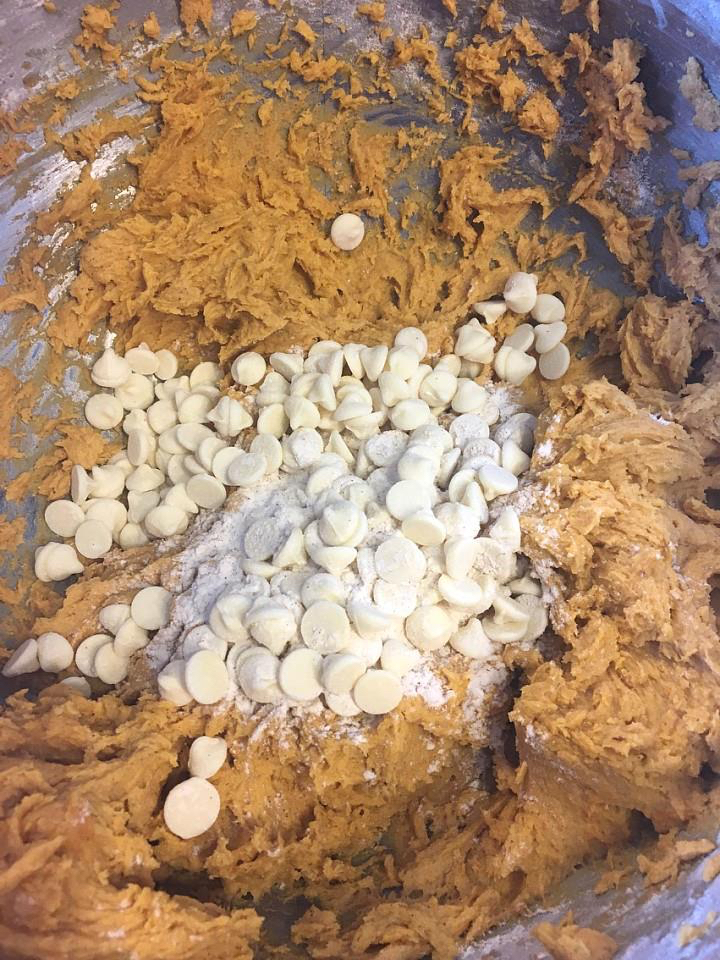 This takes a while to bake, but in the meantime, your home will start to smell amazing.  Suddenly, you have created Fall in your own home!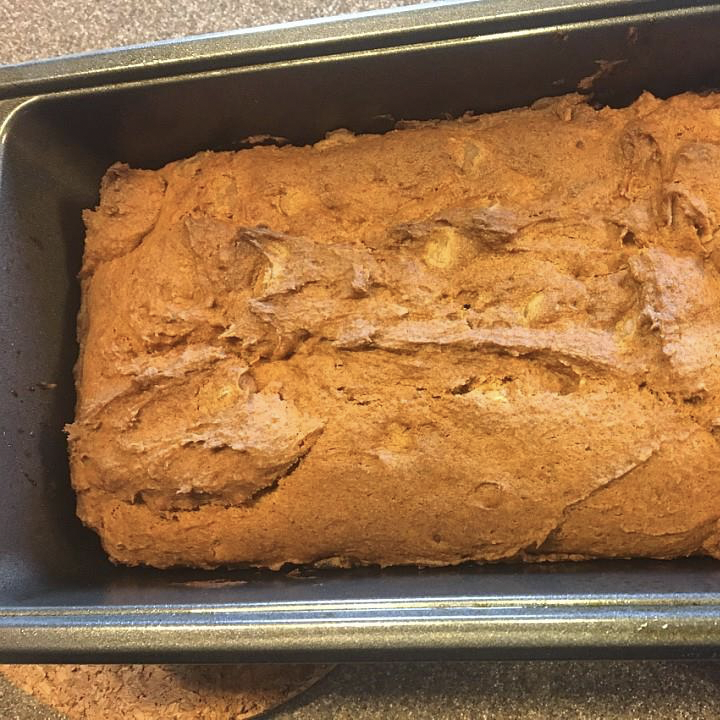 There is something about baked goods that is very comforting.  I hope to use this recipe to celebrate Good Neighbor Day on September 28.  This would also be a wonderful gift for a child's new teacher, bus driver or coach.  You could even keep one and then freeze the other for when someone drops by unexpectedly.  If nothing else, you can curl up and enjoy a slice of this as you give in to the change of the seasons.  At least it will be a bit easier with this warming your kitchen!  I hope you enjoy! 

Be sure to follow Katherine at The Comfort Table for great recipes and book recommendations! You can check out her social pages below:
Facebook Instagram Pinterest Goodreads 
Savoring September | A Fall Recipe Link-Up | The Comfort Table Pumpkin Bread
Author:
A Delicious Twist On A Traditional Fall Favorite!
Ingredients
1/2 Cup Unsalted Butter, room temperature
1 Cup Sugar
3/4 Cup Pure Pumpkin
1 3/4 Cup Flour
1 Tsp. Baking Soda
1 Tsp. Cinnamon
1/2 Tsp. Salt
1/2 Tsp. Nutmeg
1/2 Cup White Chocolate Chips
Instructions
Preheat oven to 350 degrees & grease loaf pan.
In a large mixing bowl, beat butter and sugar together until light and fluffy. Stir pumpkin in.
In a separate bowl, combine flour, baking soda, cinnamon, salt and nutmeg and stir with a fork.
Keeping about one tablespoon of flour mixture aside, add flour mixture slowly to pumpkin mixture. With remaining flour mixture, coat white chocolate chips well. Then add to batter and mix in until just combined. Batter will be very thick.
Pour batter in loaf pan and bake for 65-75 minutes. Bread is done when toothpick comes out clean.
Notes
If you prefer muffins, bake 30-35 minutes.[br]This easily doubles, using the remainder of the pumpkin.[br]Coating the chocolate chips in flour keeps them from sinking to the bottom of the batter.