We have all had those days. The long days where we just can't wait to get home to settle down and relax after a long, hard day. We always need to take time for ourselves, but especially so after days that make us stressed.
I wanted to give you a little insight today, about how I myself relax after long days. Self-care is super important; I never talk about it here, but I think it is time to start. God gave us bodies, and it's up to us to take care of them. When life gets a little bit crazy, it is important to take time for our bodies to recuperate and for us to relax.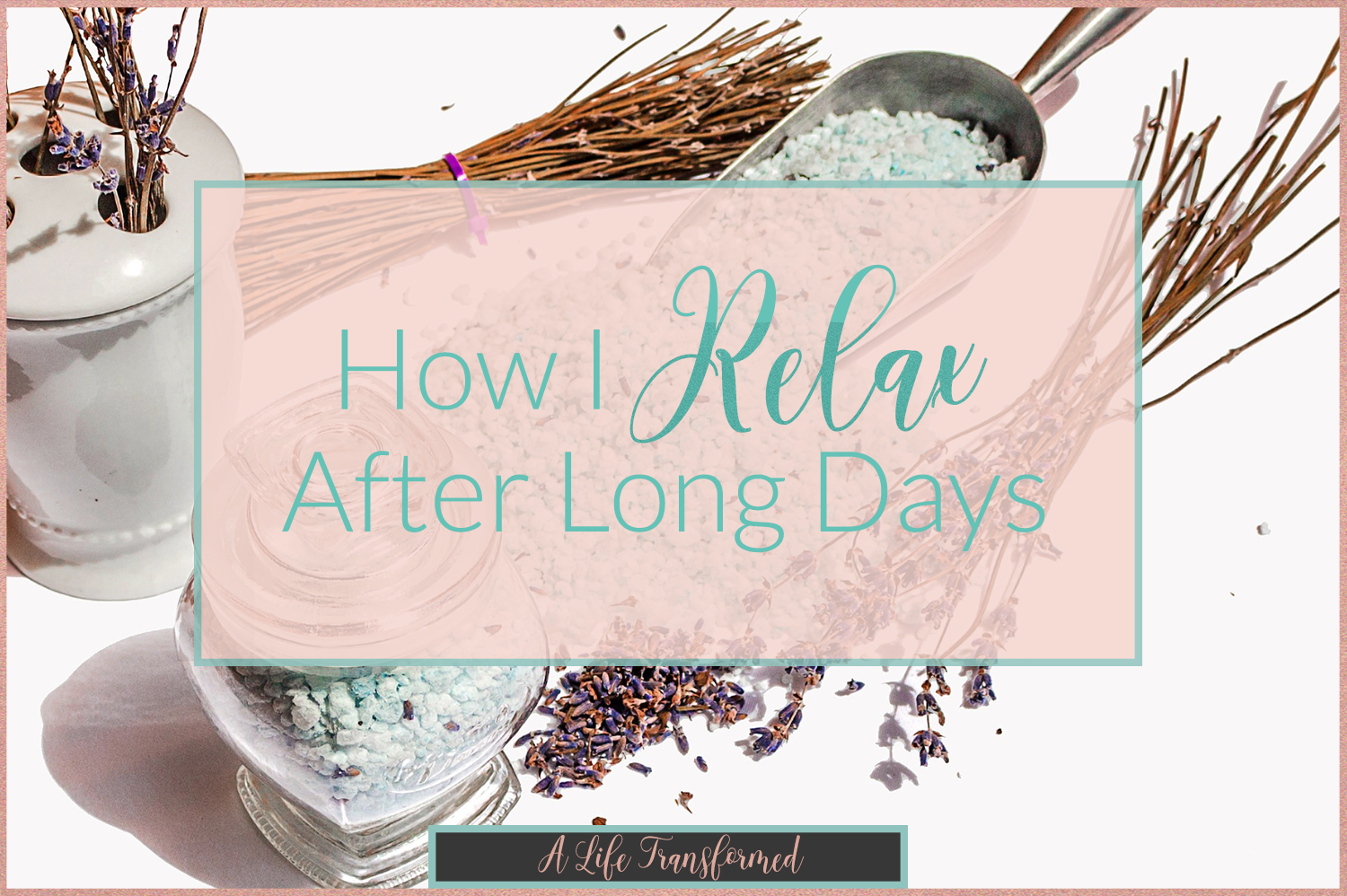 There have been days–and some very recently–that I have come home from work or classes completely drained and weary. It's on those days that I desperately need "me time". Ya feel me? So let's take a look at some of the things I do for self-care after I have had "one of those days".
MY SELF-CARE PRACTICE'S
Soaking Bubble Bath: Not long ago, I discovered bath bombs. Ever since then, I have been completely in love with them! I enjoy soaking in the tub with one of these, as it helps me to unwind and relax (and sometimes I even fall asleep! oops!)
Diffusing Essential Oils: Anyone that knows me, knows that I am a huge essential oil girl. I love the all natural methods for healing. My go-to blend to diffuse when I am stressed is: Lavender, Bergamot, and Ylang Ylang! I put about 5-6 drops of each in my diffuser, and then lay down and let the essential oils do their thing!
A Good Old Fashioned Nap: When life gets the best of you, never underestimate the power of a nap! Sleeping does a lot of good for the mind, body, & spirit. It has a wonderful healing power that rejuvenates you and leaves you feeling refreshed and less-stressed! I can attest to this.
A mani/pedi: I just can't forget this one. Sometimes, a fresh coat of polish on my nails and toes does a girl a favor! Not only do I feel like a million bucks, taking the time to polish myself up, makes me feel relaxed and at ease (pun absolutely intended)!
A Massage: Sometimes, when I come home from an eventful and especially stressful day, a massage is the best thing in the world. I have never had a professional massage (*gasp*), but in my not-so-humble opinion, my husband's massages are pretty glorious. Thankful for a husband that willingly rubs out knots in my shoulders, back, and feet when I need it!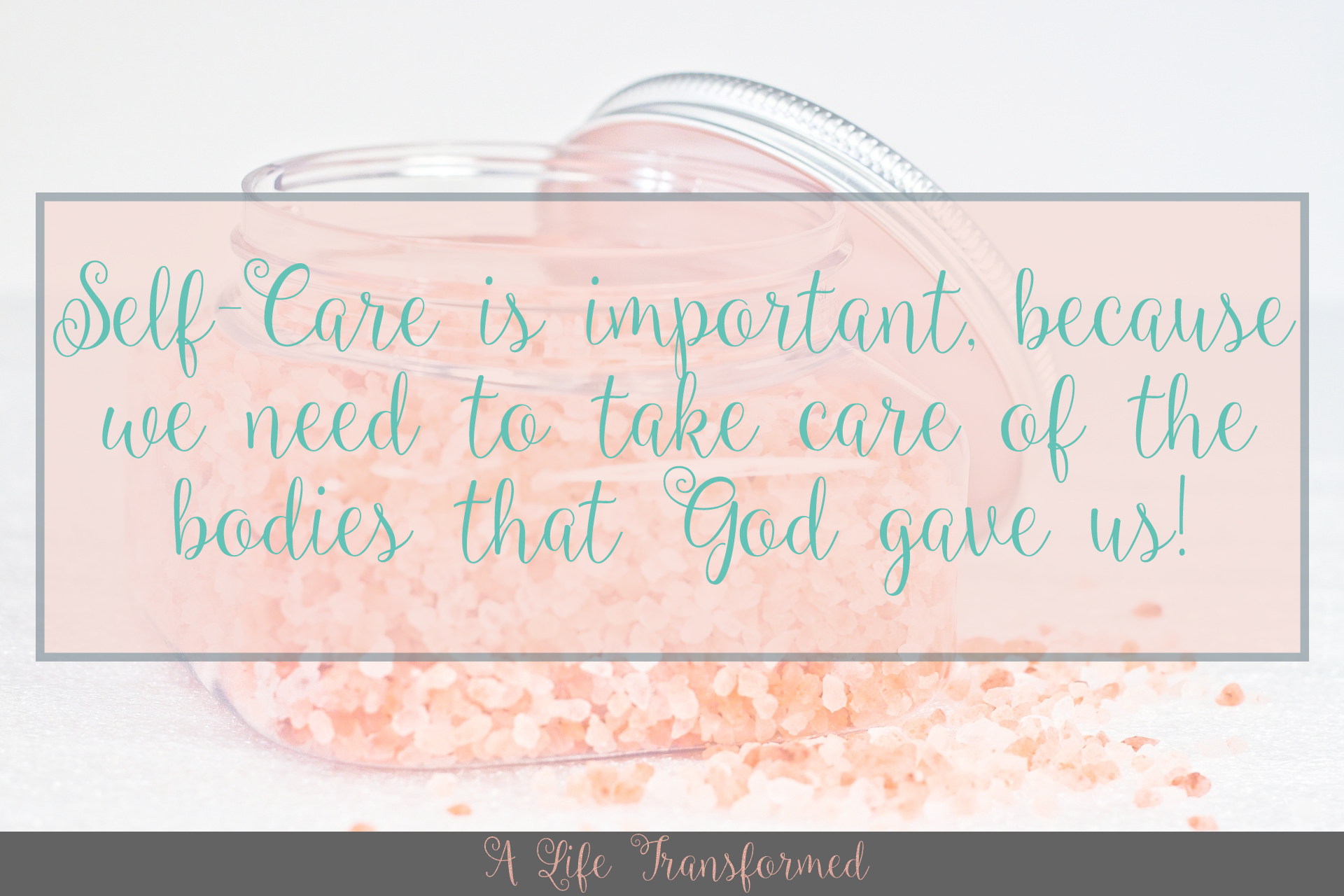 Sometimes, one of the things that I do to relax is simply brew up a cup of coffee or tea, and sit and relax watching my favorite tv show. It helps to give my mind rest and engage in something other than what it was I was stressed about. I get stressed out a lot being in college and what not, and so it is always important to take time for myself.
I hope that this post has given you some helpful tips on self-care! Let me know what you think! I just might do more in the future.
P.S. I have a newsletter! If you want some awesome freebies and a lil' mo' love in your inbox every month, then you should sign up! I'd love to have ya join me! 😉
Q4U:
What kinds of self-care practices do you have of your own? I would love to hear about them! Maybe I will learn a new thing to try!