Navigating Holidays As Newlyweds
It's that time of year again. The time when Holidays are fast approaching. Preparing for them is hard enough as it is, but when you're a newlywed it can be even harder. In March, my husband and I will be married four years, and so I've been through a few Holidays with him and have practical advice to help you. So today, you'll read a few practical tips on navigating holidays as newlyweds.
I remember when Ben and I were first married, how hard it was to navigate the holidays as a new family of two. It was stressful before, but it gets a little crazier once you're married. I hope that the tips in this post help someone navigate holidays a little easier as newlyweds!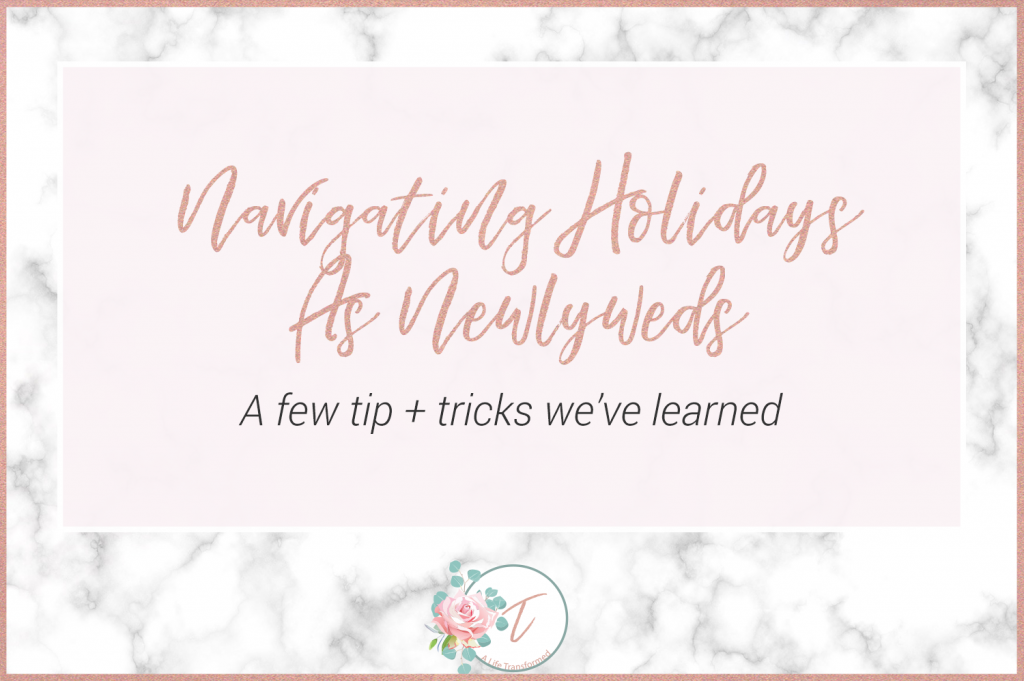 Have a listening ear.
One of the most important things when learning and navigating the holidays as newlyweds, is to have a listening ear. More than that, a listening heart as well. It's important to sit down with each other and talk through your expectations, your family's expectations, and come to an agreement on what would be the best decision for you as a team.
Set boundaries.
As insane as this may sound, setting boundaries is really important. Know your limitations, and don't be afraid to say no if something just isn't going to work out. When you get married, you and your spouse became one in every aspect. So boundaries are a crucial part of ensuring things don't get chaotic. You can't be all things to all people, especially not around the Holidays. Set some boundaries that you and your spouse feel comfortable with.
Be flexible.
Along with setting boundaries, you need to be flexible. Holidays are immensely stressful as they are, but navigating holidays as newlyweds is even more crazy. So, make sure you're as flexible as possible. If that means celebrating with one family one day, and the other family another day, DO IT. I know from experience how chaotic it can be trying to celebrate with several families in one day, so just be flexible to avoid chaos. There's no rule that says you have to celebrate a holiday on the day of!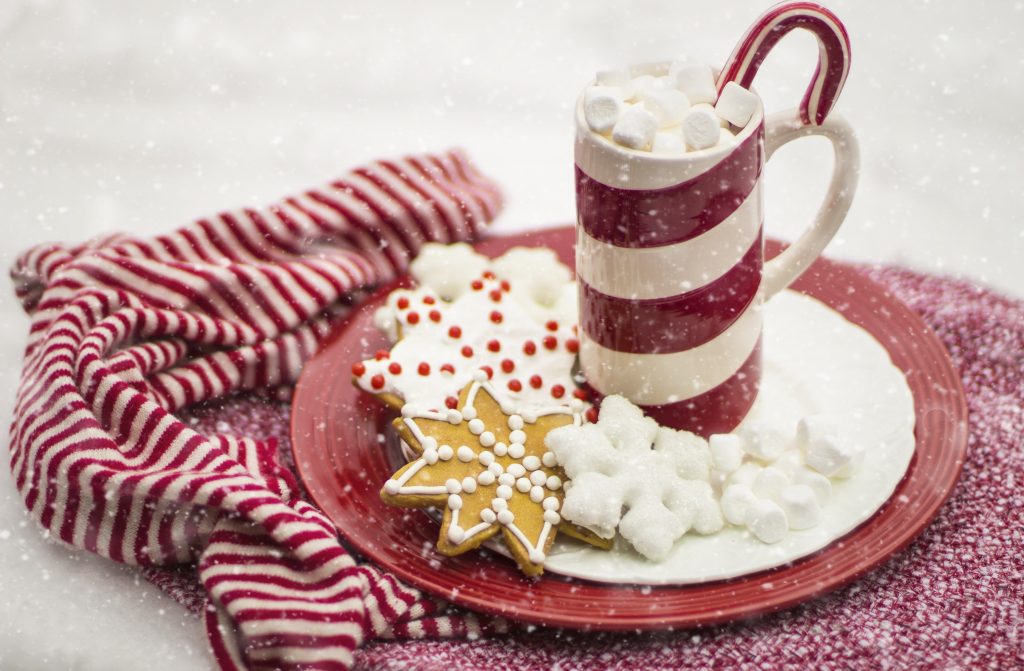 Be united.
This is very important. When you're married, you're a team. Team's stick together, and make decisions together. When it comes to navigating Holidays as newlyweds, you should be united in whatever you do for them. You consider each other's wants, and come up with a united plan together that you can follow, resulting in both of you being happy with the decision.
Start your own traditions.
One of the best things about marriage, in my opinion, is getting to start your own set of traditions. Ben and I both still participate in both our families traditions, but we've also started our own as well. A few we do, are choosing a gift for the other to open on Christmas Eve, making stove top potpourri, and getting a Christmas tree the Saturday after Thanksgiving and spending the day decorating.
I'm sure we'll add more along the way, but these are a few that we've made. Traditions change when you get married because you're now a family with your spouse, and that can be fun!
Make time for just the two of you.
With all the hustle and bustle that Holidays bring, don't forget to spend time with your spouse too. One of the best things I've found when navigating the holidays as newlyweds, is simply setting aside time with my spouse to have fun.
One of my favorite things my husband and I have done during the Holidays, is going to see all the Christmas lights at Rock City. We've always had so much fun doing that, and it's a way for us to connect and enjoy each other around the craziness of the Holidays. So find something that you and your spouse can do together during the Holidays that will bring you closer during times of chaos!