My Favorite Blog Tools + Guides
Starting a blog can be overwhelming and intimidating with the information that's out there. That's why I wanted to give you a list of some of my favorite tools to use with my blog that make it easier. 
*Affiliate disclosure: some links may be affiliates. All that means is any clicks  that result in a purchase, I will be compensated for at no extra cost to you* 
As Bloggers and Entrepreneurs, there are certain tools that you just can't live without. There are so many resources available out there, and I wanted to help you along by narrowing down the choices. Grab a cup of your fave brew, buckle up, and lets ride!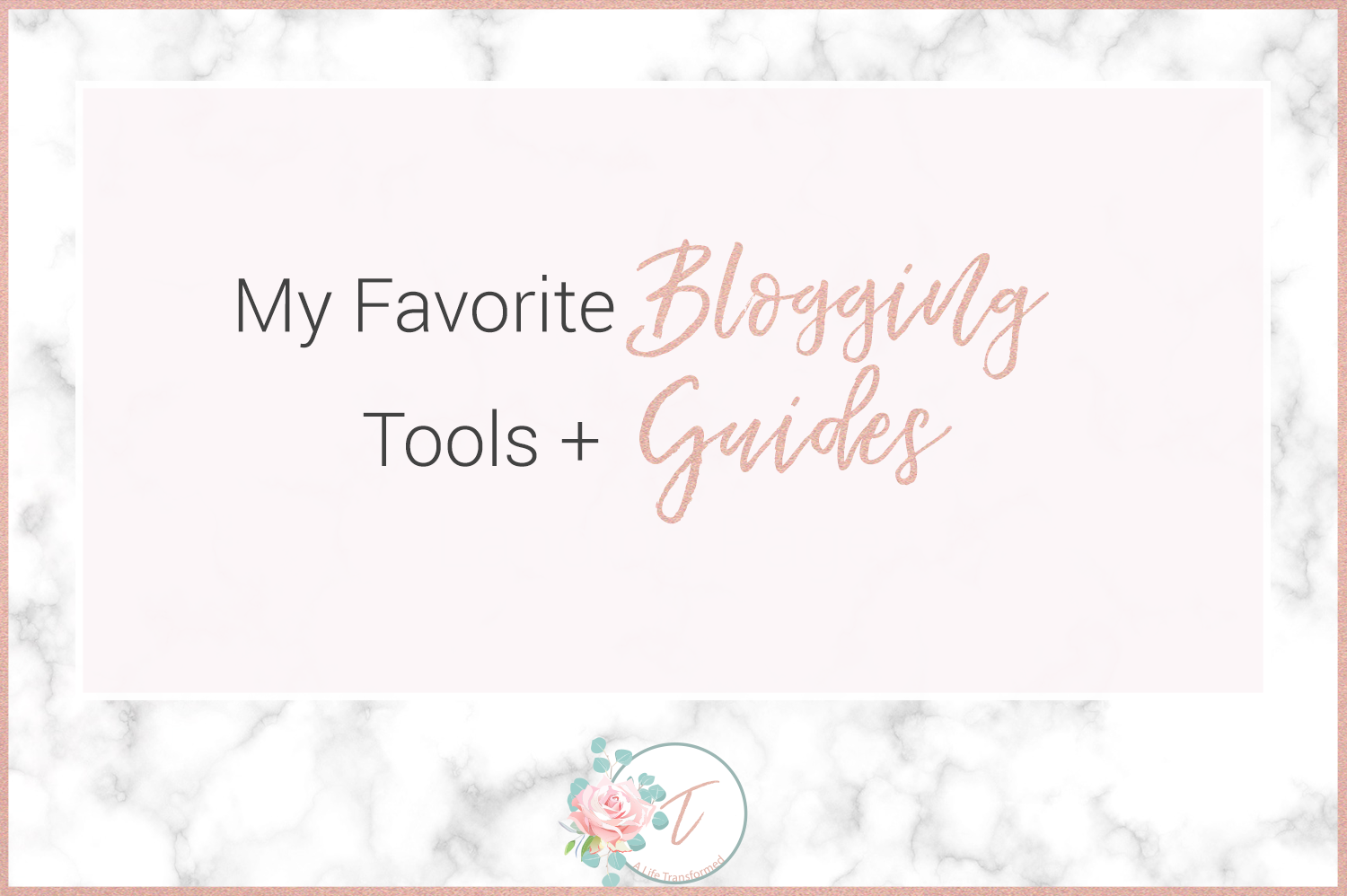 Blog Platforms
My favorite platform to use for blogging is hands down self-hosted WordPress, but there are a few other platforms as well. WordPress.com is free but limited in what it can do, but still a great option. 
Another raved platform that is similar to self-hosted WordPress, is Squarespace. I haven't personally used it, but I have friends who do and they absolutely love it! I do believe you pay for it, but it is packed with features!
Hosting
Because I live in Gig City, my blog is self-hosted from a server my husband built to host this site, which would be impossible without EPB FiberOptics and our insanely fast internet. If you live in the Chattanooga or surrounding areas with fast internet, I've got a post coming that will detail how to host your website at home, so stay tuned!
Other great options for hosting for all my other friends, would be BlueHost and SiteGround. Again, while I haven't personally used these, I have heard from others who do and recommend them. 
Blog Design/Themes
There are so many places that you can get themes from nowadays, but not all of them are well designed. My personal favorite themes to use for self-hosted WordPress are from Restored316. These themes are easily customizable and beautifully built. Primarily intended for use by the female entrepreneur or business owner, but these can easily and flawlessly be used for men too with a few tweaks. Another premium theme supplier is StudioPress. I haven't used these themes, but I know that they good themes for WordPress. 
Graphic Design
When I first started blogging, I used a free service called Canva to make my graphics. It is really nice program with lots of easy ways to create graphics for your blog or biz. As I got further into blogging and my own editing, I started to get familiar with Photoshop, Illustrator, and Lightroom. These are my preferred editing platforms that I use and love for all of the graphics you see on the blog because of all the features they have, but they aren't for everyone. 
Tools for Email Marketing
MailerLite is by far my favorite and most recommended service for email marketing. It has a drag and drop editor which makes creating email campaigns for your blog a breeze and they have automation! The best part is that it is free for up to 1,000 subscribers.
Another service provider people like is MailChimp. I have used that one before and felt it was confusing, but some people love it so maybe you will. Try it out and see! It's free for up to 1,000 subscribers as well. 
Productivity Tools
Buffer is a great productivity tool. It is a social media manager that lets you plan out all of your content in advance and schedule it to post whenever you need it posted! It is super easy to use. 
IFTTT is another great tool that can be used to automate your work. IFTTT integrates with hundreds of platforms, and you can use it similarly to buffer to post content to your chosen platforms automatically. The only downside to this platform is that you can't pre-write your captions in the app for it to share, you have to manually do it after the app shares your content. Other than that, it is a great tool to use!
---
I hope this post finds you well and informs you about some of the amazing tools available to you. There is a whole world of things to learn out there, and I hope I narrowed it down a bit for you! What tools do you use on the daily that you love!?