Love Like You Mean It |A Review
Do you ever wonder if your marriage honors God? In his new book Love Like You Mean It, Bob Lepine gets to the heart of how to have a marriage that honors God. This book is a really great thing to read whether you are engaged, married, or hope to be married in the future and want your marriages to reflect and honor God.
In any relationship, especially marriage, we have a tendency to be selfish. This includes how we love our spouses or significant others. Outside of Christ, it's impossible to love our spouses the right way.
The love book that unpacks the ten attributes of genuine love listed in 1 Corinthians 13.
DISCLAIMER: I received this book from B&H Publishing in exchange for an honest review. I was not required to write a positive review. Want to be a B&H/LifeWay blogger too? Apply at bhbloggers.com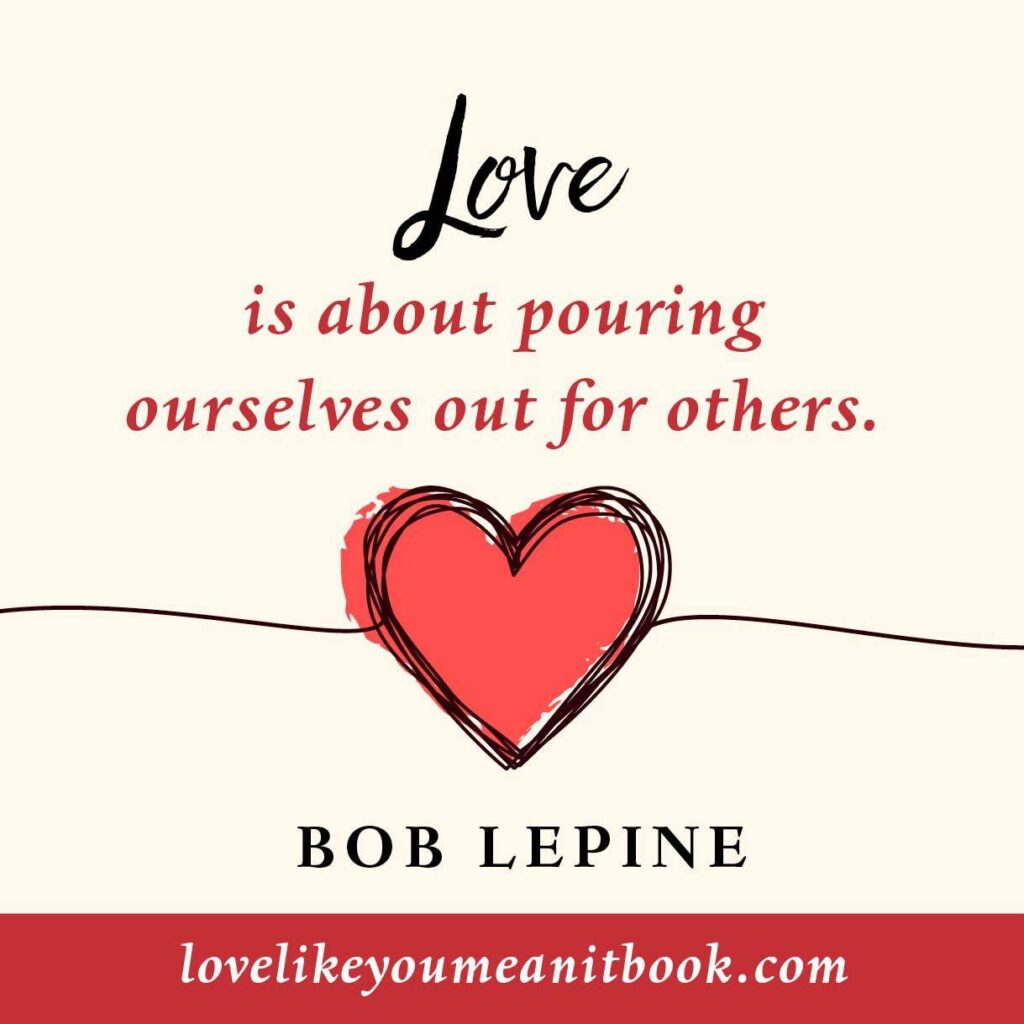 "If you are interested in the kind of love that enhances relationships and endures, Love Like You Mean It is for you." –Gary D. Chapman, PhD, author of The 5 Love Languages
"Carve out time with this remarkable book, turn the page, and learn to Love Like You Mean It. It's that life-changing!" –Joni Eareckson Tada, Joni and Friends International Disability Center
Every year, millions of men and women stand before friends and family to pledge their lifelong love to each other.
This book shows you how to have authentic love.
Bob Lepine dives deep into all the different ways to truly love meaningfully in marriage. Through its 10 chapters, there's no shortage of of valuable insights for creating a marriage that honors God. It's a book worth reading whether you're dating, engaged, or already married.
This book talks about the different qualities of love that are outlined in 1 Corinthians 13. That's a chapter in the Bible that often we hear recited at weddings, but rarely do we stop to examine its meaning. Honestly I wish this book had existed 5 years ago when I was planning to get married. But, since I have it now it's definitely an invaluable book.
Through this book you learn it's not all about you.
Tough to hear, isn't it? I am still learning this in my own marriage, that's it's not about me. Being selfless doesn't come naturally to us, we have to work at it. Truth be told, I am selfish more times than not, because it's a hard habit to break.
But this book gives a refreshing perspective in chapter 4 when it talks about being humble. I like to think I am humble, but really it's impossible when I am trying to do so of my own strength. But in marriage, in order to love sacrificially like Jesus, we have to become humble.
One of my favorite things about this book is the talk together prompts. Instead of just telling you everything, Bob Lepine goes even further by getting you to talk with your spouse. I appreciate that there's space in each chapter that encourages growth and togetherness in this book.
This book shows you that marriage and love are not superficial.
Often when people get married, they have superficial ideas of what marriage actually is and end up disappointed when it's anything but. It's both messy and beautiful, but requires work and honesty.
On page 206, you find "romance is nice, passion is fun, companionship makes it all easier, but at the end of the day, real love is about a commitment to one another and a willingness to die to self to serve each other". This is really what it's all about, the commitment to stay with each other through it all, especially when the going gets tough.
This book challenges you to love better.
On page 72, Lepine says "Think about how radically different your marriage would be if both of you were actively pursuing oneness and at the same time actively regarding one another as more important than yourself". This concept is so profound, but also incredibly accurate. In order to truly comprehend the magnitude of Christ's love, the way we love each other in marriage should look exactly like that–a sacrificial love for the betterment of our spouse.
This is a book for couples that are looking for a challenge on a radical way to love their spouse. By modeling your marriage on 1 Corinthians 13, you challenged on how to love better.
This radical love book is for couples who are ready for radical change.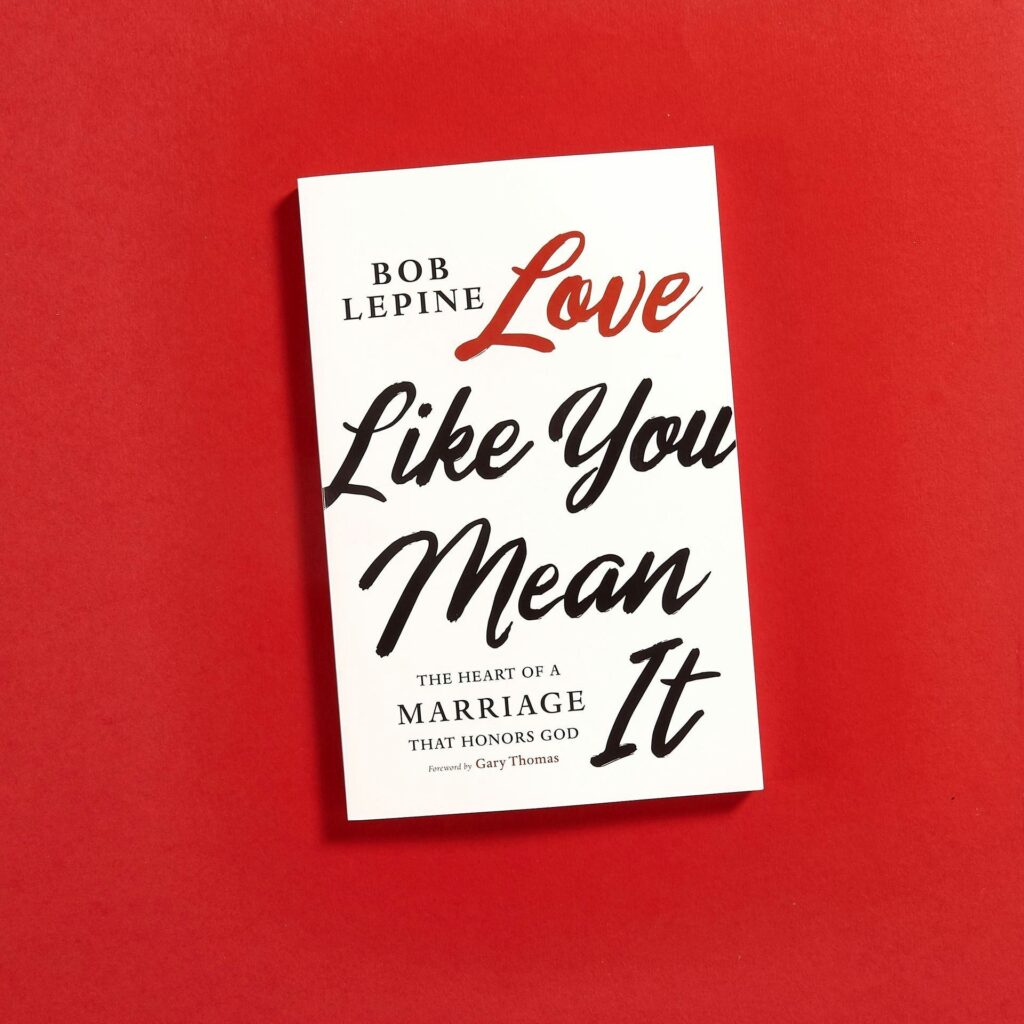 Marriage isn't easy, but I am so glad this book exists to help teach and guide couples everywhere. Bob Levine speaks clearly about the high standard of love which we as Christians are called to reflect. It is not easy, but this book gives you a great starting point for radical love in your marriage. Maybe all who read this can realize the heart of a marriage that honors God and love radically.
This book is widely available wherever you get your books, both local and online. Pick one up today from LifeWay, ChristianBook, Amazon, or anywhere else books are sold!