It's Christmas week! That special time of year is almost here, and I am so very excited! Last week, we talked about how we can be joyful about God's provision.
[Tweet "God's provision gave us God's son, who gave us the greatest gift of all, salvation."]
As we continue to await the arrival of Christmas Day, I will give you yet another reason we can be joyful in this season.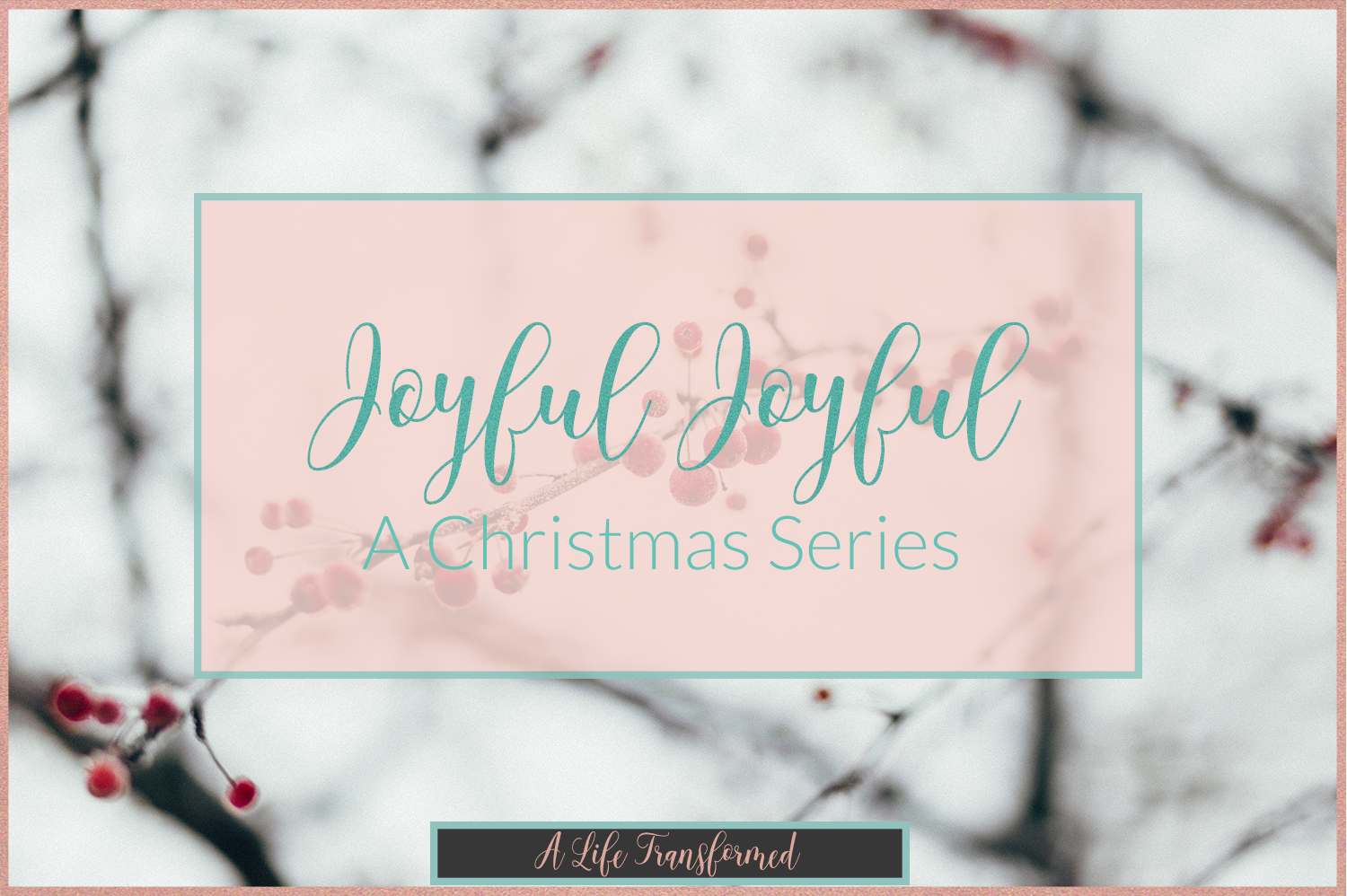 Christmas has well been known as the season of love. Why? Because this season we celebrate the birth of Love Himself, Jesus Christ. Love was born, and we can be oh so joyful about that, my friends!
There is a song that comes to mind that I have always loved during this season. It is a song by one of my dad's favorite bands growing up, and has just as easily become one of mine as well. We listened to this group on repeat most of the time during long car rides and we sang along.
The song is called The Season Of Love by 4Him. Have a listen below if you have never heard it!
We can most certainly be Joyful for love. Especially during this season. We can be Joyful that Love Himself was born into the world to save us. We can be Joyful that Love came down to minister to us. We can be joyful that Love works in and through us. But most importantly, we can be Joyful that Love Is Here. Love is Jesus. This season of Love is because Love Himself came and gave Himself for us and shows us grace upon grace.
Rejoice today that Love is here! And that He dwells in us. That's a GREAT reason to be Joyful & celebrate!