Italian Cream Cake | Gluten & Dairy Free
Cake. Everyone's favorite pastime. Desserts are a favorite for any occasion, and I can always use any excuse to eat cake. Being someone who has digestive issues and is super sensitive to gluten and dairy, it can be super hard to find desserts that are both equally as good as a regular dessert, but without the products that make our stomachs scream at us in pain later. Through the years of battling these sensitivities, I have learned a few tricks to make delicious desserts without using gluten or dairy in them. Today, I want to share with you a family recipe that is gosh darn delicious and is my husband's absolute favorite cake–Italian Cream–and how to make it to where you can eat it and enjoy it without being in pain later!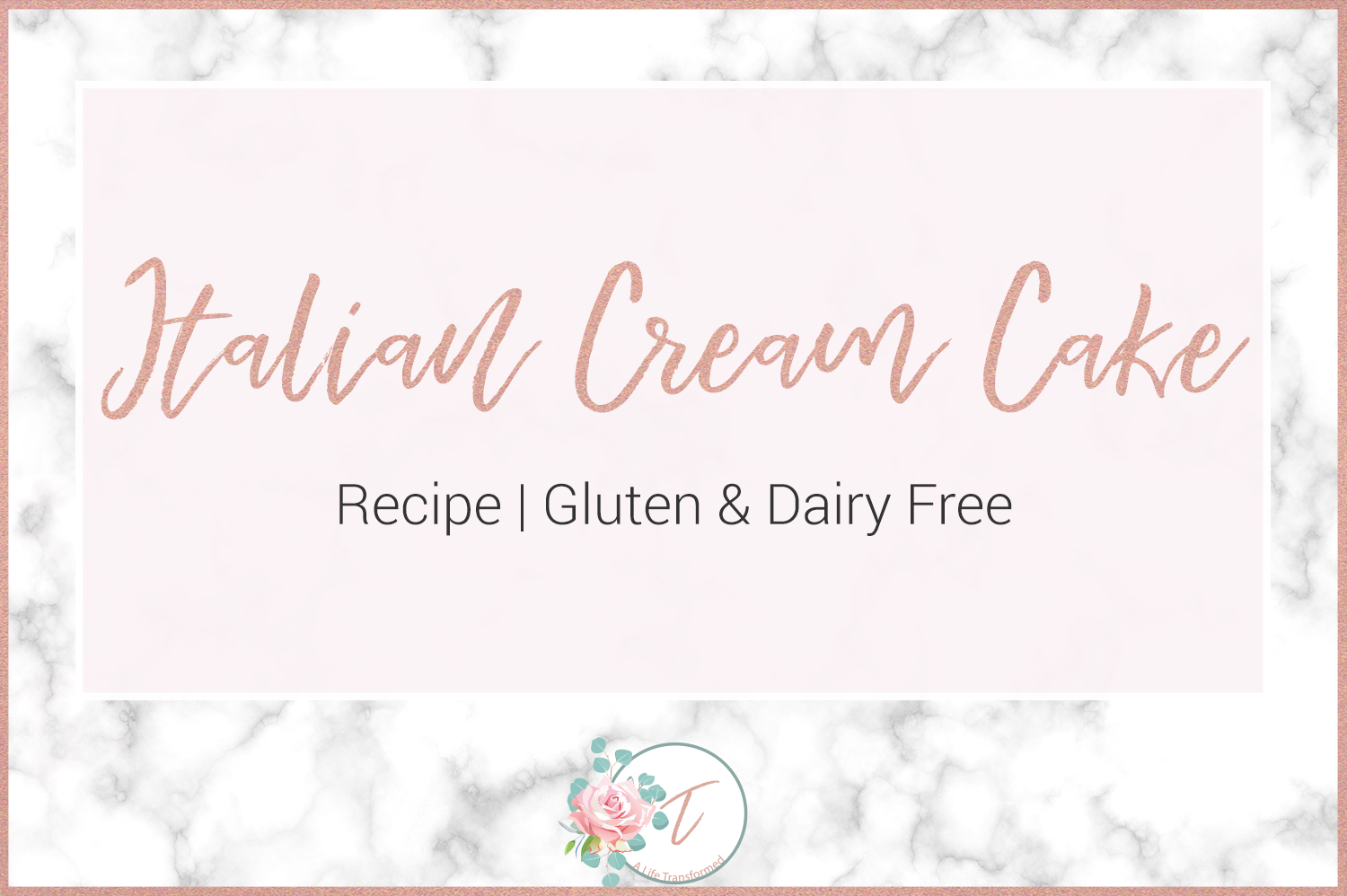 This recipe is fairly easy, and should take less than an hour from start to finish. It is also super delicious, and in my opinion, you really can't tell that it is gluten
and
dairy free. Mastering making allergy friendly desserts has been an adventure for me, but I am so glad that I am able to share these recipes with you. Whether you have sensitivities to gluten and dairy like myself, or you simply are just choosing not to eat it, this recipe will satisfy your tastebuds. Living with food allergies or food intolerances is hard. I am hoping to share recipes that are both delicious and allergy friendly at the same time that make living life with food issues a little sweeter and less miserable.
Allergy Friendly Italian Cream Cake
This is a new spin on a sweet dessert favorite, but without gluten or dairy!
Ingredients
1

package

Gluten Free White Cake Mix

3

Large Eggs

1 1/4

cups

Buttermilk

1/4

cup

Vegetable Oil

1 (3 1/2 oz)

can

Flaked Coconut

2/3

cup

Chopped Pecans
Dairy Free Buttermilk
1

tbsp

Lemon Juice

put in 1 cup

1

cup

Almond/Soy Milk

Filled on top of lemon juice. Stir, then let stand for 5 mins
Cream Cheese Frosting
2 (8 oz)

package

Kite Hill Cream Cheese Spread

1/2

cup

Dairy Free Butter/Margarine of Choice

1 (16 oz)

Package

Powdered Sugar

2

tsp

Vanilla Extract

1

cup

Chopped Pecans
Instructions
Beat the first 4 ingredients at medium speed with an electric mixer for 2 minutes. Stir in the coconut and pecans. Pour into 2 greased and floured 9-inch round cake pans.

Bake at 350° for 15 to 17 minutes or until a wooden toothpick inserted into the center comes out clean. Cool in pans on wire racks 10 minutes. Remove from pans, and cool completely on wire racks.

While the cake is baking, begin making your frosting and then set aside.

Once your cake is done, assembled, and cooled, spread Cream Cheese Frosting between layers and on top and sides of cake. Chill 2 hours before slicing.
The recommended tools for this recipe are: -Electric Mixer -Mixing Bowls -Two 9" round cake pans -Icing Spatula If you're planning on making this dessert for a Birthday, or any special occasion, be sure to share this recipe with them so that they can make it! I promise it will be so so worth it!