DISCLAIMER: I received this book from Sarah J. Callen in exchange for an honest review. All opinions are completely my own.
---
About The Author:
Sarah grew up in Tucson, Arizona but now lives in Dallas, Texas. Her interests vary and her jobs have been everything from preschool teacher to consultant to writer to assistant, creating an eclectic knowledge-base to pull from. Always working on multiple things, never being happy with just one focus, her current project is to help entrepreneurs get started and take their business to the next level. Her dreams include founding businesses, giving strategically, and sharing art with the world.
Some of her favorites include: coffee shops, rainy days, a well crafted sentence, and a beautiful work of art.
Some dislikes include: having her photo taken and driving in traffc.
Her life motto is: Every number has a name, every name has a story, and every story is worthy of being shared.
Connect with Sarah on social media (@sarahjcallen) and stop by her website sarahjcallen.com for more resources and content like this.
#HisStoryBook
---
If you know me, you know that I am absolutely a sucker for good devotionals. However, I am also incredibly picky when it comes to them as well. A good devotional to me, has these qualities: A relatable story of how God has revealed Himself through a particular passage, as well as how He used a particular event or circumstance of the person writing the devotional to reveal more of Himself and His character. Not only this, but I prefer devotionals that encourage you to pick up The Bible and read the passages yourself instead of solely relying on a devotional to write it out for you. That way, you get more out of it while allowing God to speak to you Himself through His Word.
When Sarah first approached me about reviewing her devotional, I was absolutely thrilled and honored that she wanted me to do something like that for her. I am so thankful that she has been patient with me during this process, because it has taken me way too long to get through the devotional due to all sorts of crazy circumstances recently.
This devotional is packed to the brim with truth and conviction all at once. I enjoyed every aspect of it, and I can tell how mightily The Lord is going to use Sarah as well as her devotional to impact so many souls that read it. I have never read a devotional quite like this one before, that is both beautifully written, but also immensely powerful at the same time. I can't possibly pick a favorite portion of the entire devotional, because honestly it is all so so good.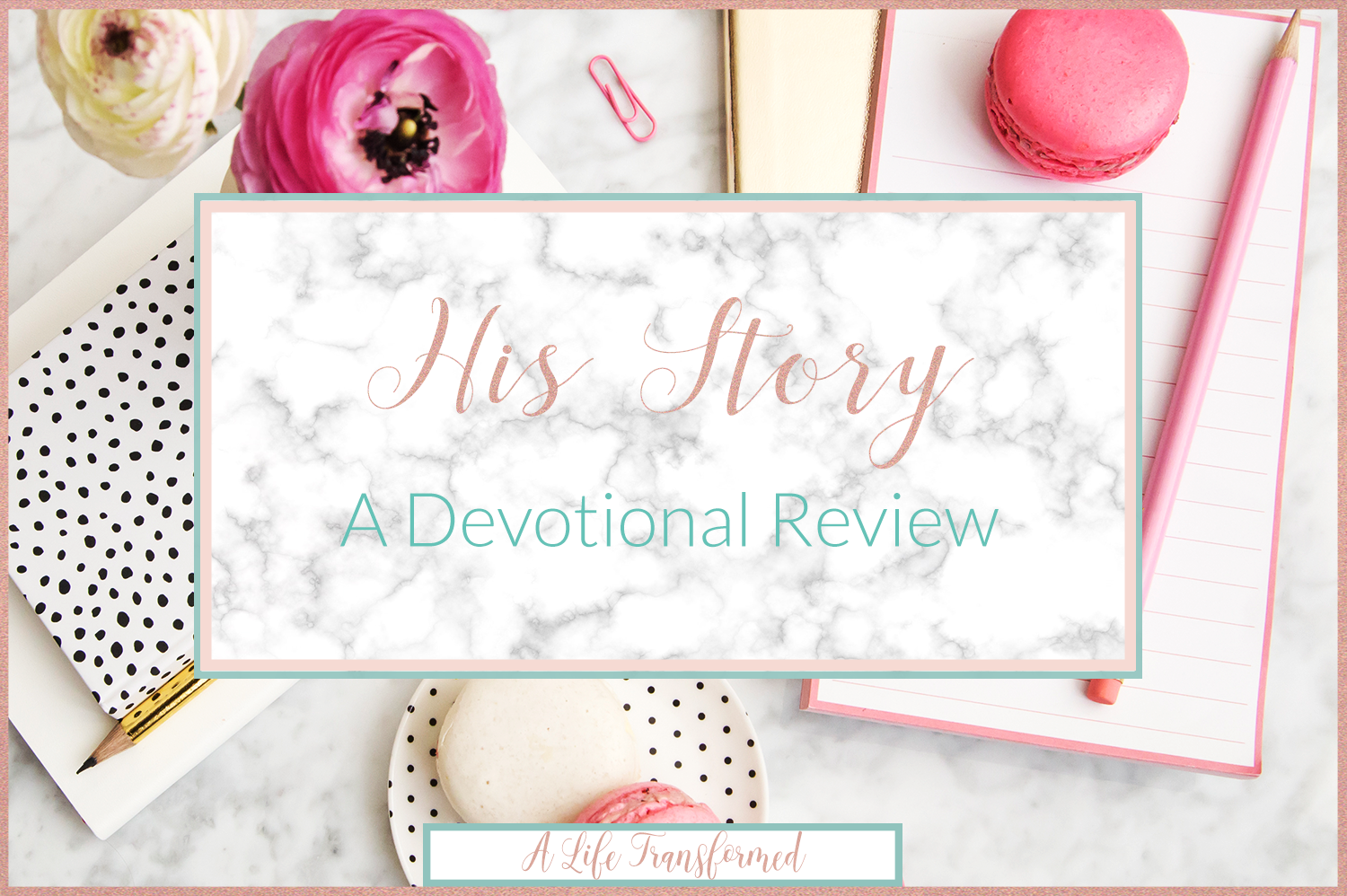 Each day of the devotional, the title of each devotional is a characteristic of God. Then, Sarah delves deep into each of those characteristics of God with a personal story, a few scriptures for deeper reading and so you can read about the specific characteristic of God, and each day ends with a prayer that feels more like a heart cry. It is so beautiful and also powerful. On several occasions reading through the devotional, I cried because it was convicting or just exactly what I needed to hear that day.
It's so amazing and beautiful to me that God works in that way. That He uses others to minister to us in the moments we need it most, whether they are close friends, or people we have never even met. In this case, God used Sarah to minister to me, as I am sure He has to others that have or will read this devotional too. I think my favorite part of this devotional is the encouragement from Sarah to dig into His Word yourself to read His Story, because the Bible in its entirety is the complete, perfect story of Jesus and His redemption.
If you are looking for a devotional that is both convicting and packed with truth, then I encourage you to order your copy today! You can find it here. As you read, be sure to hop on social media and share it with us using the hashtag #HisStoryBook when you share how the devotional is impacting you! Huge thanks again to Sarah for giving me this opportunity and for sharing her heart as well as the heart of Christ through this devotional.