He Reads Truth Bible | A Review
Have you ever read the Bible and struggled to connect with it? I've been there too. When reading the Bible, it's important to have features in it that help you connect the dots so you can understand and engage with Scripture. Just as important, is the readability of the translation itself.
The He Reads Truth Bible not only features the highly readable and reliable translation of the CSB, it has really great features as well. This Bible is a great option for any men who want to understand Scripture better and connect with it.
DISCLAIMER: I received this book from B&H Publishing in exchange for an honest review. I was not required to write a positive review. Want to be a B&H/LifeWay blogger too? Apply at bhbloggers.com.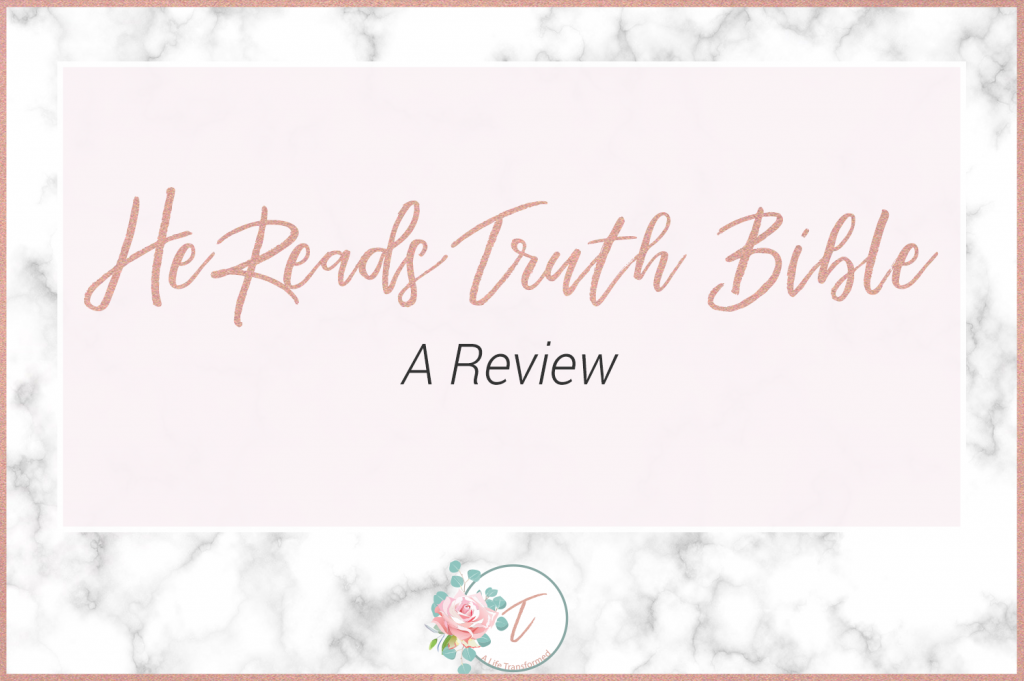 The CSB He Reads Truth Bible includes robust, well-crafted theological extras to draw the reader back to Scripture, increase biblical literacy, and foster a growing affection for God and His Word. Color coded by genre, each book of the Bible features detailed book introductions, a reading plan with supplemental passages for deeper understanding, and full-color maps, charts, and timelines by the He Reads Truth team. In addition, the He Reads Truth Bible features 66 key verses, artfully lettered to aid in Scripture memorization. This Bible invites every man to count himself as part of the He Reads Truth community of "Men in the Word of God every day."
Features include: 66 hand-lettered key verses, 17 full-color timelines, 21 maps, 122 charts (including infographics and lists), and 4 illustrations, reading plans for every book of the Bible, one-year Bible reading plan, detailed book introductions, key verse list, smyth-sewn binding, two colored ribbon markers, and wide margins for journaling and note taking.
The He Reads Truth Bible features the highly readable, highly reliable text of the Christian Standard Bible® (CSB). The CSB stays as literal as possible to the Bible's original meaning without sacrificing clarity, making it easier to engage with Scripture's life-transforming message and to share it with others.
---
If you've been around this blog for any length of time, you've probably noticed that I have several posts about the She Reads Truth ministry. That's because I'm an avid lover of them and their material has ministered to me the last few years.
From books to Bible Studies, I've always loved everything they have ever published. Today, I am so excited to share with you the brand new CSB He Reads Truth Bible that will be perfect for any man in your life.
One of the greatest features of this Bible is the introduction for each book of the Bible. In these, there's a brief overview of the approximate date of writing, authorship, historical context, and relevant geography. In addition to the cultural context of Scripture, this Bible has a message and purpose as well as Biblical significance included.
Each book introduction also identifies the main themes of the writing and how we can give thanks for each book's unique contribution to the canon–the whole–of Scripture.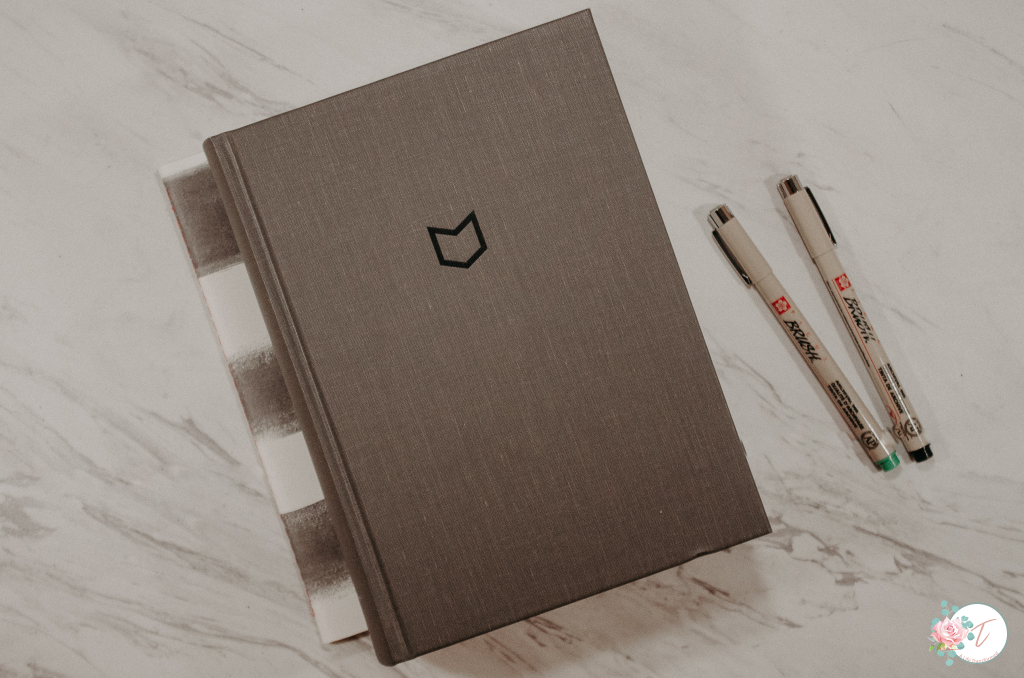 Another great feature of this Bible that makes it a great choice, is the included reading plans and outlines. These allow you to read and understand Scripture. There are also supplementary passages included that add context to what you are reading and a deeper understanding. The simple outlines help you see the structure of each book as well.
I'm a really visual person, and because of that sometimes memorizing Scripture is hard for me. One of the things I like best about my She Reads Truth Bible, is the visual hand-lettered Scripture images throughout the Bible.
The new He Reads Truth Bible offers key verse art throughout as well. Each verse has been hand-lettered to aid in memorization of Scripture and to celebrate the beauty of the gospel.
Within the first few pages of the Bible, there is an entire page dedicated to presenting the gospel clearly as well as an invitation page for someone to make a decision about Christ. I truly love this because salvation is the single most important decision anyone can make, and there is truly no better place to share the gospel than within a Bible itself.
If you gifted this Bible to someone who hadn't yet made a decision about Christ, the gospel is right there for them to read. This is absolutely beautiful to be included in a Bible because it not only shares the Gospel with them, but gives them their first Bible too.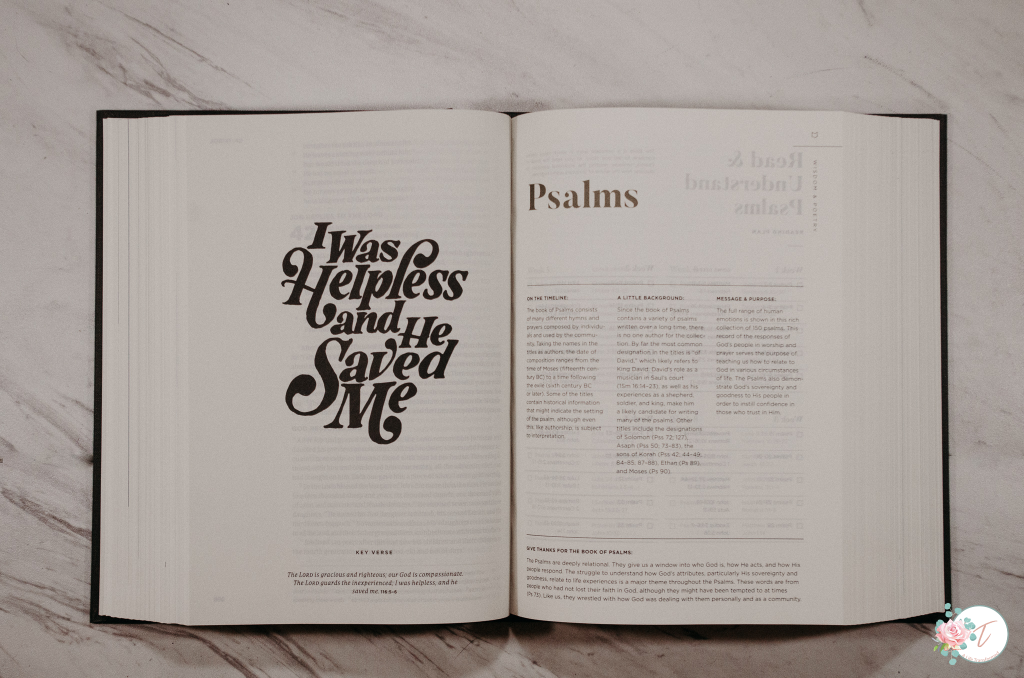 A few other features I want to make note of, are the genre guide and the languages of the Bible. The genre guide breaks down the different genres of Scripture and they are color coded for easier memorization and understanding.
The languages of the the Bible page shows you in a nifty guide which languages are in the Bible and which books use what language. It's really fascinating and such a neat feature to have.
The He Reads Truth Bible itself comes in cloth over board and leather bindings. The colors for the cloth over board are evergreen and charcoal and the leather options are black and brown. They lay flat so you never lose your place, and come with two page markers.
Overall, the CSB He Reads Truth Bible is jam packed with amazing features–including a gospel presentation–and would make a great gift for any man in your life that desires to read and understand Scripture. It also offers great insight into the details of Biblical times. This Bible will help get men in the Word of God every day.
The maps and charts as well as background information included help you visualize the context of Scripture so that you can understand it as a whole. I highly recommend this Bible for any man in your life, but especially as a gift for new Christians or any men that don't yet know Jesus.
If you are interested in purchasing, this Bible is available online at LifeWay, Amazon, and He Reads Truth directly. Also available is the He Reads Truth app complete with a full-text Bible, curated reading plans, and supplemental tools.