Grape Salad | A Family Recipe
Grapes are one of my favorite fruits, and they are both tasty and versatile. Because one of my favorite things about Summer is the food, I want to share with you a family recipe for grape salad that will do your palate some good. According to the calendar, Summer officially started on Friday the 21st, and so it's the perfect time for a sweet and savory Summer recipe.
This grape salad recipe has been a staple for my family for a long time.
My nana has made this many times when we've had pool days, and it's always been something I've really enjoyed. In fact, any time I've personally made it for gatherings, I've thought to myself how I could just eat the whole bowl because it's just that good. It's definitely not the healthiest in terms of keeping that bikini body, but I mean, I'll sacrifice a few pounds for a satisfied palate!
Since Summer is the time for outdoor parties and lounging by the pool, there's no better time to try a new recipe than now. Especially with the 4th of July coming up! This grape salad will sweeten up your party and make a great addition to any festivities. If you need a great companion dish, I've got this one that would be perfect!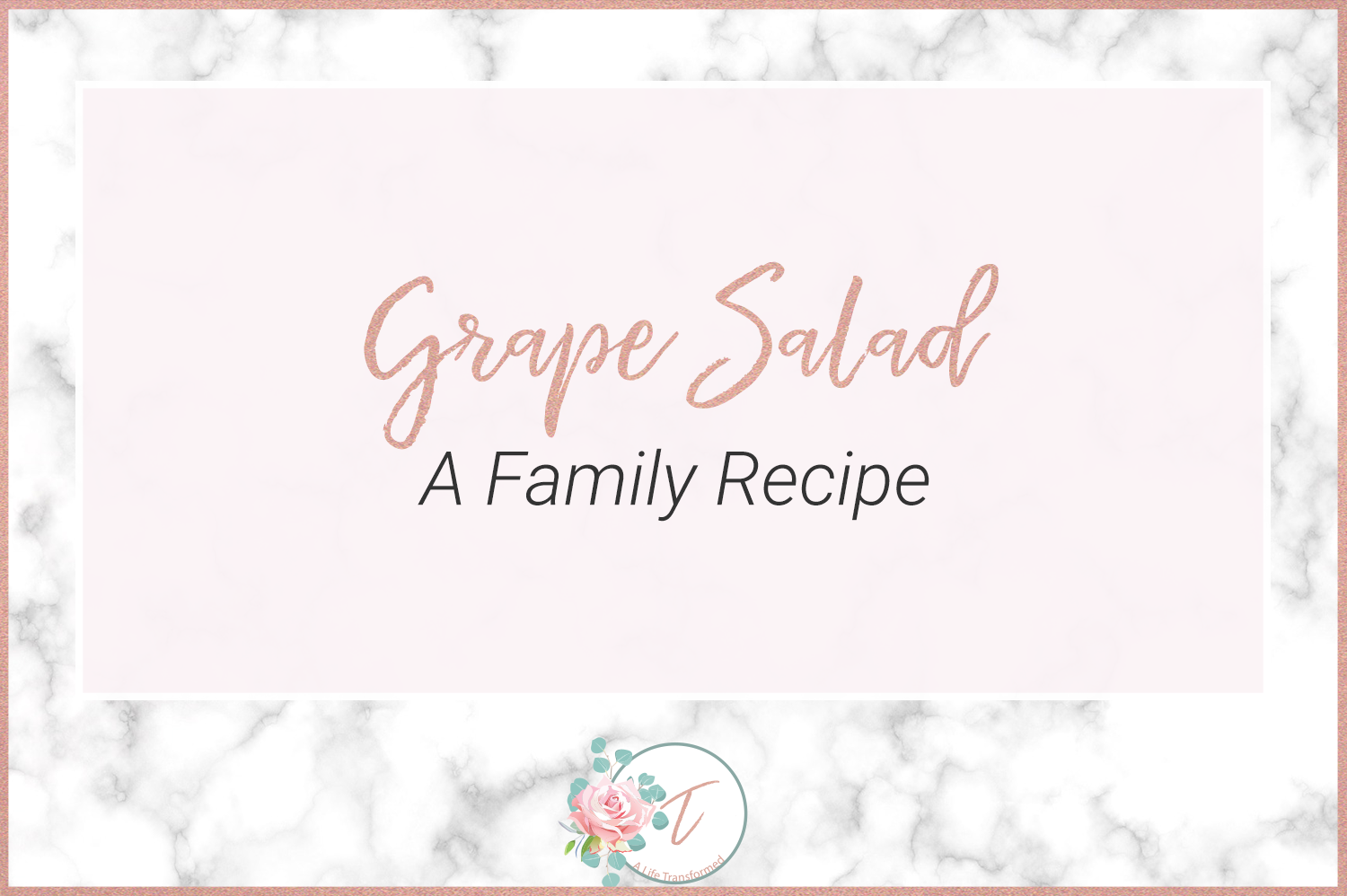 To me, this grape salad is literally the perfect combo because the grapes make it a little sour, but not too much. You then have cream cheese, vanilla, and brown sugar to add in the sweetness and when you dig in it's like heaven in a bowl! You can honestly never have too much of a good thing when it comes to food, and this grape salad is definitely no exception to that.
Grape salad blends beautifully both sour and sweet.
I suppose now that I have made your mouths water that it's time to share with you this wonderful grape salad recipe. Feel free to print it off below and make it for your next celebration or just as a healthy-ish dessert 😉 Your tastebuds and your friends will thank you. Now, get out there and celebrate with your best friends and this wonderful treat!
Grape Salad
This neat Summer treat blends both sour and sweet!
Total Time
1
hour
5
minutes
Ingredients
1

8 oz package cream cheese (softened)

1

cup

sour cream

1

tsp

vanilla extract

1

lb

red seedless grapes

1

lb

green seedless grapes

3/4

cup

brown sugar

1

cup

pecans, chopped
Instructions
In a large mixing bowl, combine softened cream cheese, sour cream, brown sugar, and vanilla.

Carefully add in the grapes and gently toss until fully coated.

In a small bowl, mix brown sugar and chopped pecans.

Sprinkle brown sugar mixture over grapes, and chill 1 hour or overnight. Serve cold and voila!