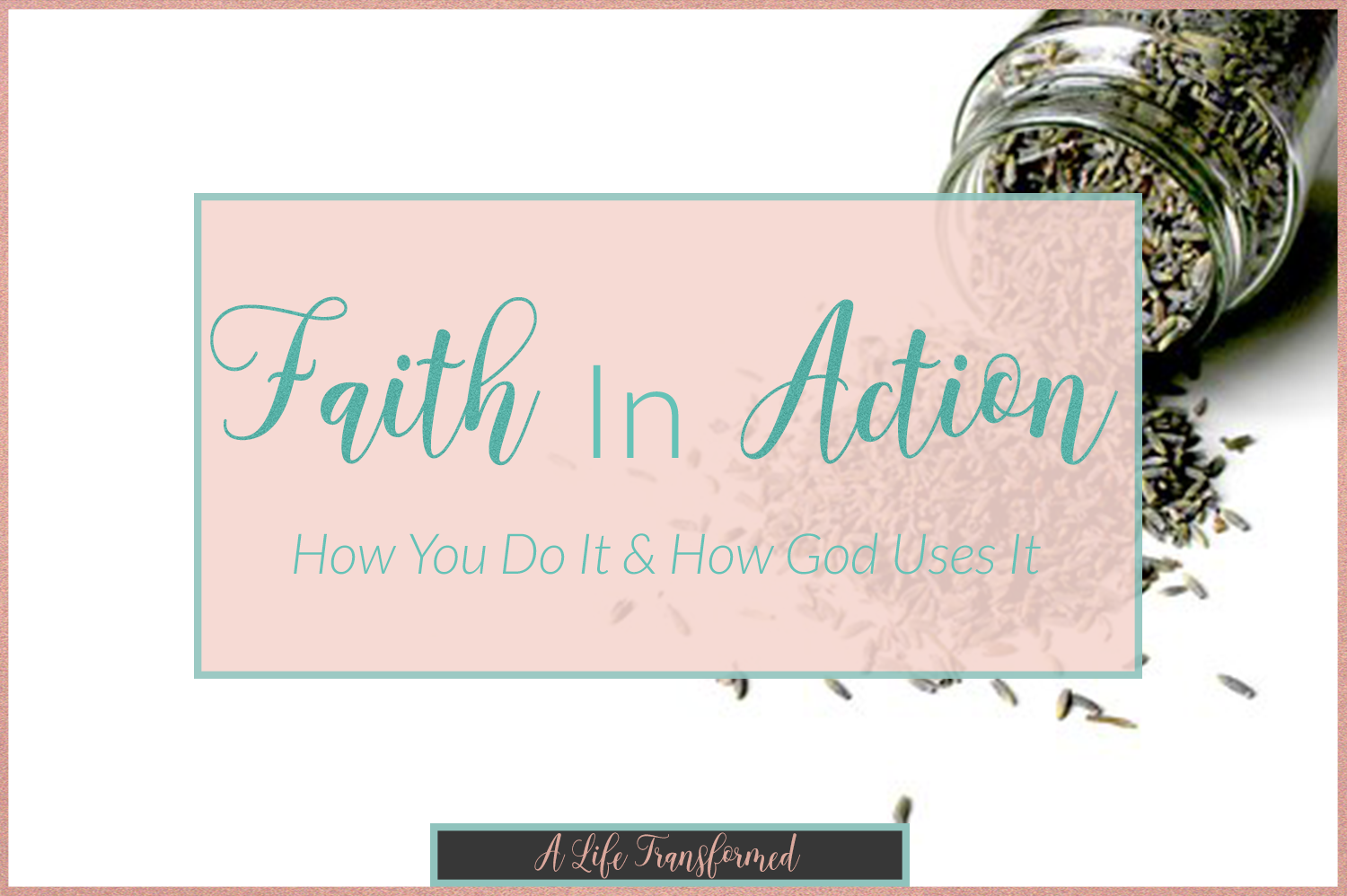 Good Morning Lovelies! I will be starting a new series called the Faith In Action series, where a few of my dear friends will be sharing personal stories of how they have used their faith in action! I look forward to this series and seeing how The Lord uses it to motivate and encourage others in their walks with Him! Today, I will start the series off by sharing a personal story of how I have used my faith in action, and next week we will hear from a long time friend of mine and fellow blogger,
Katie
! So buckle up, and enjoy the ride! God is going to move! 🙂
I'm going to be real for a moment. I'm not the best at sharing my faith. It's always been a struggle for me. But, thankfully I serve a BIG God who is ever so gently teaching me how, and teaching me how to conquer my fear. Faith In Action. Those words are daunting. How can I do this? I've asked. Well, here is a time where I've used my faith in God, in action.
Recently, I have used my faith in action by taking a leap of faith in applying for school at my local university. In the back of my mind I thought to myself "I'm not going to get accepted" or "I'm not smart enough for this", BUT GOD, (I just love hearing those words!) had a bigger plan for me. He helped me conquer my insecurities and fears. By getting accepted to that university, I have used my faith in action in many different ways.
Walking around campus, you have prime opportunity to talk to people about Jesus. Sometimes this isn't done in words, but in ACTION. People are always watching and listening. I would always wear shirts that had a Christian message on them. People would ask me about what it meant, and right there, in that moment, I used my faith in action to tell them about Him.
I took a course at this university this Spring semester called Service Learning. It's basically where you do volunteer work for the semester and write papers on what you have learned. I volunteered for my church's Care Center and a girl's home called Happy Haven. At the time, it didn't seem like it so important, but through those, I used my faith in action. I used my faith to show Christ's love to the people I encountered there everyday. I used my faith when I was joyfully donating bags of clothes to be distributed to a hurting community, I used my faith by doing seemingly benign tasks at Happy Haven, but realizing how much joy it brought to those around me from helping out.
In all these things, I used my faith in small ways, but each made an impact. What seems to be benign tasks to us, are great tasks in Christ's eyes. I am learning that we don't have to win hundreds or even thousands of people to Christ. That's great, yes, but what matters is that we plant the seed. Planting seeds of Christ in other people, whether it be by words or deed, is faith in action. Christ was tenderhearted towards everyone He met when He was walking among us on earth, He set the example, and we should do the same.