As I was reading in my Jesus Calling devo this morning, it was talking about how Jesus is our ever-present help.I couldn't help but ponder this little phrase.
"God is an ever-present help in times of trouble" Psalm 46:1
So many times we–myself included–get so sidetracked by the demands of this life that we often forget that Jesus is even there. I know in my dealings with working part-time and going to school full-time and trying to meet those demands and somehow manage to stay on top of my bills, is quite overwhelming. I always feel like I have to have everything sorted so I won't get in a bind, but it never happens. And when I do get in a bind, instead of asking Jesus to help me and give me peace that He's got everything under control, I try to do things myself and make it worse.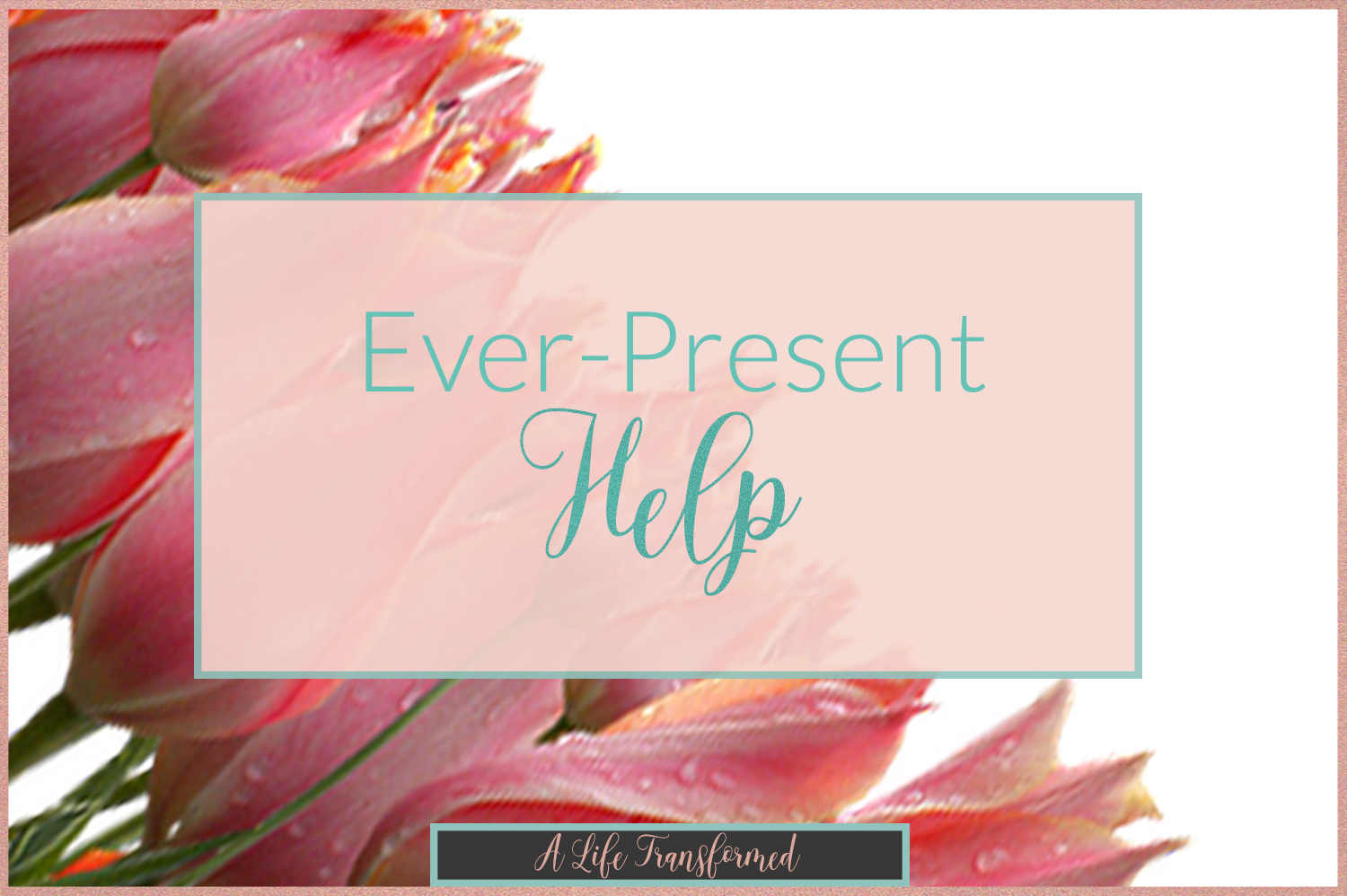 Reading this morning that He is my EVER-PRESENT HELP really resonated with me. This means, that no matter what we are doing, where we are, what our circumstances are, or the demands of life, Jesus is always there to help. In fact, He WANTS to help us. We just have to be willing to ask, but also be willing to accept His guidance. Sometimes when we ask Him for help, He doesn't do it exactly the way we planned or in the timing we wanted, but I know this from experience: He is never late, but His plans are ALWAYS better than what we could ever hope to accomplish.
Jesus wants to be close to us, He wants to guide us, protect us, and live and grow with us. I want to call on Him EVERY. SINGLE. DAY. Not just when I need help. Sure, He is more than happy to help us when we are in times of need, but don't you think our lives would be so much more fulfilling if we called on and talked to him throughout our life instead of just when we are in trouble? He wants to walk life with us and experience everything with us. The happy moments, the sad moments, the stressful moments, the mundane moments, every bit.
I want my relationship with Jesus to be like my relationship with my boyfriend. Where we talk all the time, hang out, and just continue growing closer and getting to know each other. Our relationship with the Savior should be even more prosperous. He should be the first person I run to when ANYTHING happens.
As we still make headway into this New Year, let us make our top priority our relationship with Christ. Know that He is ALWAYS near and ready to engage in our lives if only we would let Him in. He is our ever-present help in times of need, but also our ever-present friend. Let us make Him our best friend.
Here's a song I have always adored that talks about the phrase I mentioned. I hope you enjoy it just as much as I do! 🙂