It feels good to be able to get back to the blogging game after a few weeks away! I have missed getting to do this, but I had a lot happening and just couldn't find the time to sit down and write. Breaks are nice though, and necessary and we should be okay with taking them. I firmly believe in self-care because taking care of yourself first is more important than anything else. Sometimes ya just gotta take a break and focus of taking care of your body, mind, and soul.
We are just about through the first full week of December, and Christmas is 3 weeks away! It is going to be here before we know it. Growing up, my mom always had potpourri around the house. During the Christmas season, she made her own and let it simmer on the stove and pretty soon the entire house smelled like Christmas! It's always a fond memory I will have, and partially why I am writing this post today.
Sometimes, with all of the hustle and bustle that this season brings, it becomes hard to slow down and enjoy simple things like the smells of potpourri or a live Christmas tree. Which, by the way, is a favorite of mine! Live trees are just the best, and if you've never had one and aren't allergic, I suggest you try it! You won't want to go back!
Christmastime involves lots of traditions, and making potpourri was one of my family's traditions. Every year, I remember my mom putting the potpourri on the stove like clockwork and we would anxiously wait for the aroma to fill the room. If you are like me and are festive, and are all about the scents of the season, I want to share with you the easy peasy recipe that my mom used for her own homemade potpourri.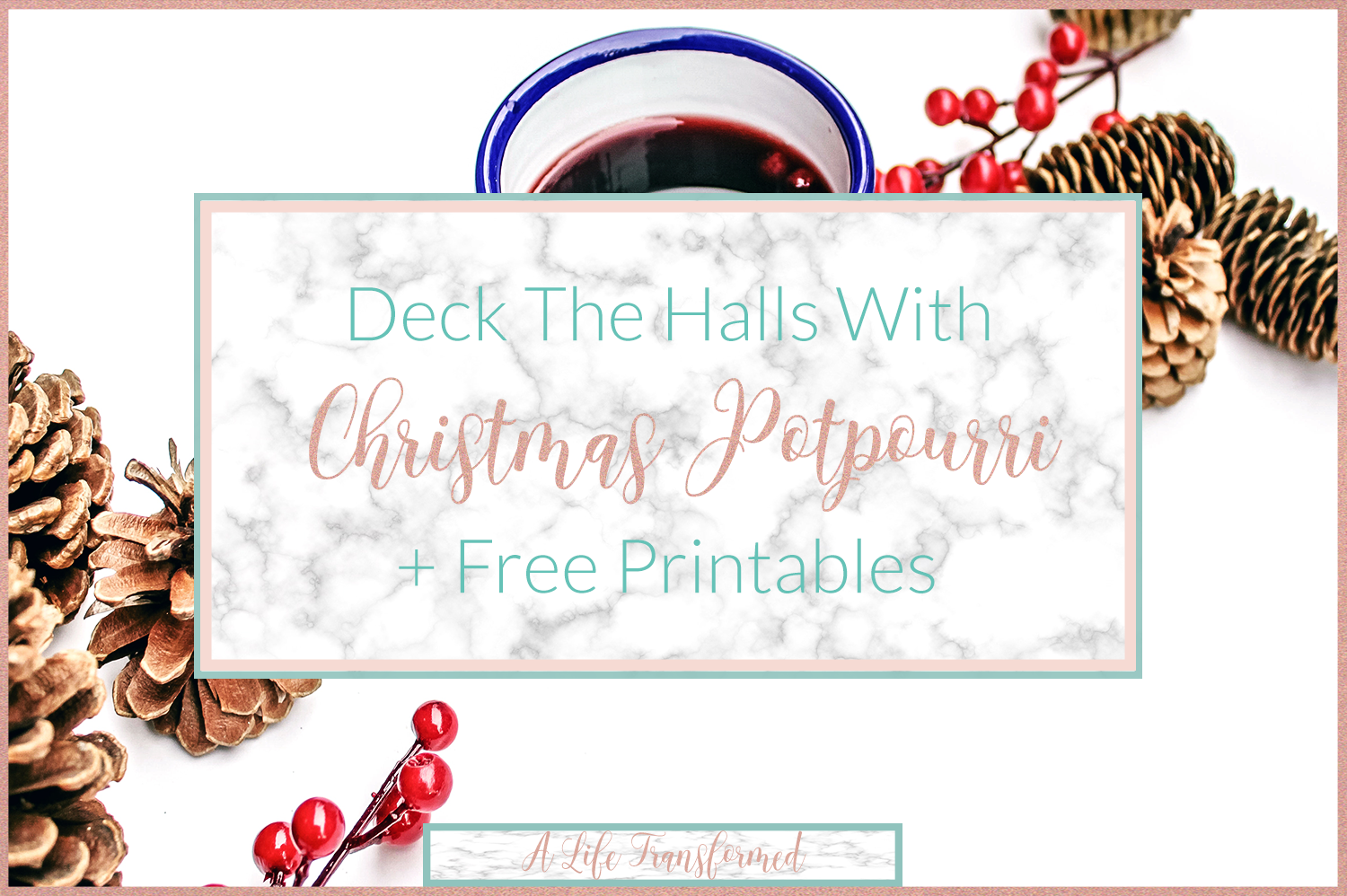 For the potpourri, all you need are:
-Thieves (cloves if you don't have essential oil)
-Orange peel
-Cinnamon
-Pot of water on simmer
You can add as much or as little of the ingredients as you would like depending on how strong you want it. Put the pot on simmer and let watch the magic happen! Soon your living space will be filled with a sweet Christmas aroma that's sure to deck your halls and get you in the Spirit of Christmas!
I also have a little treat for you today! I have taken the time to create 3 (yes, 3!) Christmas printables for you to enjoy this Holiday season, and I hope you enjoy them just as much as I do! My suggestion is that you print these in color so that you can frame + use them in your homes! For an even better experience with them, see if you can get them printed on some nice glossy paper!
Anyways, click the link below to download one, two, or all three of them for your enjoyment! I hope all of you have a Merry Christmas! As we approach the wonderful Holiday, remember to be thankful for our Coming King who was born, and who is coming again!
[maxbutton id="1″]