Chess Squares | A Delectable Treat
Growing up, my dad and I always shared this mutual sweet tooth for certain desserts. One being Banana Pudding, and the other being chess squares. Anytime those desserts were made, both of us would devour them. Even now, my brother in law will devour banana pudding as well!
Being that the Holidays are rapidly approaching us, I want to share this chess squares recipe with you. This makes such a delectable treat for any holiday celebration, and your tastebuds will thank you. Now, this isn't the *healthiest* dessert out there, in fact it's the opposite. But, sometimes there's just desserts that you can't get enough of no matter how unhealthy, and these chess squares are one of them!
In my not so humble opinion, these chess squares are amazing on their own, but they're even better with some ice cream. Since we're nearing the end of Summer, there's no better time than now to try these chess squares with some of your favorite ice cream as an end of Summer delectable treat.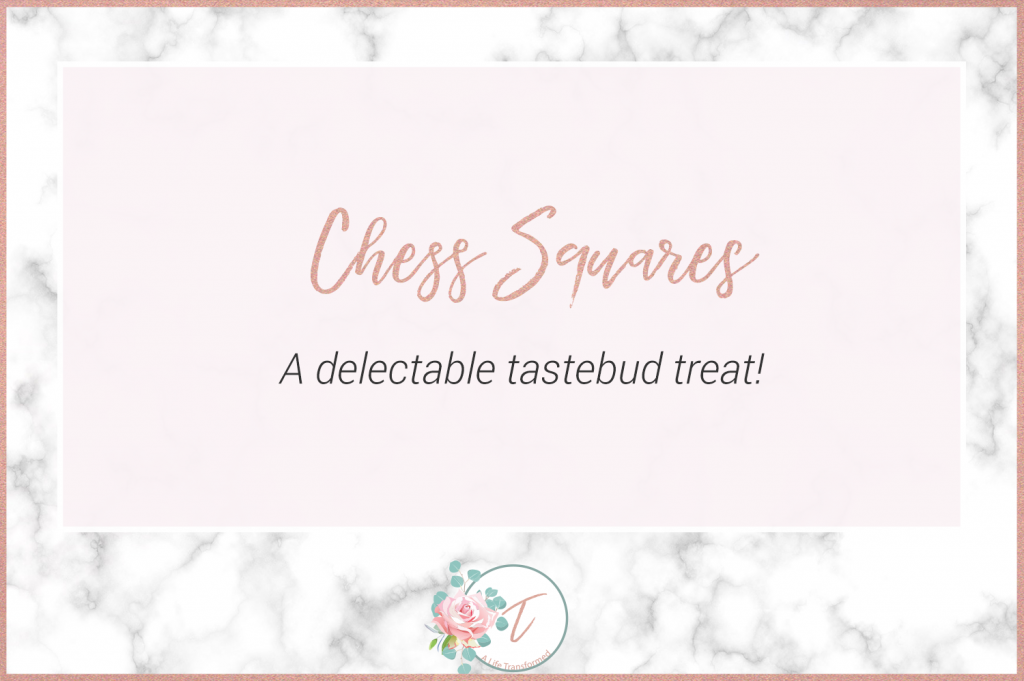 Not to make your mouth water, but these chess squares are melt in your mouth good. When they first come out of the oven, they are the best. They're warm, moist, and have a major yum factor! It's no wonder my dad and I like them so well. They're absolutely the perfect treat that's sure to please.
My hope is that you'll make this recipe for one of your gatherings, and then tell me what you think. I don't make promises I can't keep, but I can promise this recipe won't disappoint. I'll also say that your tastebuds will thank you, so write this down or print it out, and enjoy! Honestly, who wouldn't enjoy a treat like this for any occasion!? They're perfect no matter what season we're in.
Chess Squares
Ingredients
For the crust
1

box

yellow cake mix

1

stick

melted butter
For the filling
3

cups

powdered sugar

8

oz

softened cream cheese
Instructions
Spray 9×13 dish with cooking spray or butter.

Mix together the yellow cake mix, 1 stick melted butter, and 1 egg.

Spread mixture out into bottom of 9×13 pan.

Then mix 8 oz softened cream cheese, 3 cups powdered sugar, and 3 eggs.

Pour mixture on top of the crust, and make for 30-40 minutes at 350.