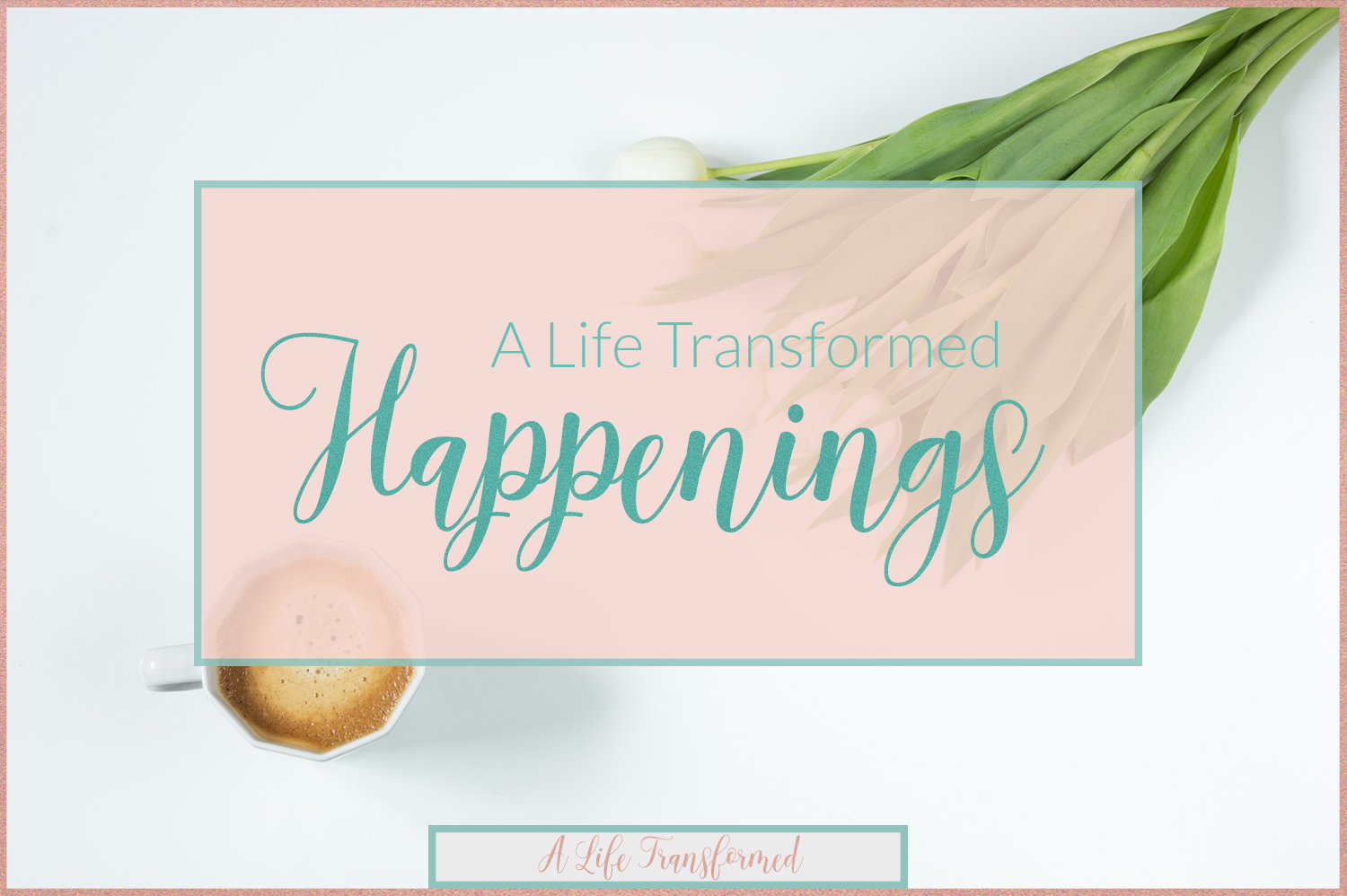 Happy happy Friday, friends! Wow, has it been a hot second since I've gotten to post this weekly update! So much craziness has been going on which has demanded my time and attention lately. I have definitely missed doing these weekly updates, but sometimes life gets in the way and there's nothing we can do about it. One of the craziest things that happened this week was me dropping down to a part-time student instead of full-time. I have never had to do that before, but working two jobs the next couple weeks and trying to manage four classes just wasn't working out like I thought it would. So, I did what was best to be able to truly focus my time, energy and resources best by taking just two classes. By doing this, I have become way less overwhelmed and more able to focus and not have panic attacks every day.
Sometimes I am an overachiever and bite off more than I can actually chew. That is what happened with this situation. It could have gone differently now that I think about it, but when the decisions were made, God allowed the cards to fall this way and He is still using my decisions–however crazy they are–for His glory. I am thankful though that no matter how insane life gets, or whatever happens that God is constant, that He never changes, and that He is faithful even when everything else feels like it is crumbling. I am also thankful that He has my life in the palm of His hands, and there is absolutely nothing I can decide on that He won't use for His glory and my refining.
[Tweet "God is always constant, always faithful, & never changes even when life is crazy."]
Even though I am in a season of change and some unknowns, God is still in control and I can fully trust that His plans are always better than my own. I am in the midst of making hard decisions about school and the career I want and which path I should take to set me up for success. I know that God will give me clarity when He wants me to know, but for now I am walking blind and relying on Him to guide my next steps. This isn't always easy–in fact, it is often very hard, relinquishing control–but I know that by aiming to trust Him rather than try to do my own thing, things will always work out for the best.
«HAPPENINGS»
I have decided to finish my Bachelor's degree online through my home college of Tennessee Tech instead of continuing with UTC.

This has been a decision I have wrestled with the last few weeks. I fully believe that online courses will be better suited for my lifestyle right now and UTC didn't have what I needed.

There are only 9 more days until Fall Break! My heart is so so happy.
My last day with LifeWay is the 14th & the stores official last day is tomorrow. It is bittersweet, but the Lord is still faithful.
Although it has been 85 degrees all week, I have still managed to wear boots and a sweater at some points this week!
Tomorrow, my husband is shooting a wedding & I get to help him! I am kind of excited!
It is sometimes hard to remember to breathe when crazy things happen and you're in the midst of making decisions. I know that I am the world's worst at taking a few moments to just simply breathe and relax instead of fretting. It is kind of sad that it isn't natural to for us to take a few moments during stressful situations to simply breathe, even though we do it constantly every day. It is also often difficult to not dwell on certain things that we know we can't do anything about. For me, if there is something that was said or done in a situation that I can't do anything about, I often struggle with dwelling on that thing instead of moving past it onto something else. Dwelling on the past is counterproductive, and we need to move forward into the future.
[Tweet "Dwelling on the past is counterproductive, and we need to move forward into the future."]
Most of the time–when I remember to–when something is pressing on me and I forget to breathe, I use music to help me relax. My favorite type of music to listen to is worship music, and when I am really dwelling on a particular thing, it definitely helps me shift my focus onto Christ instead of the thing that I am dwelling on. Music helps restore us and relax us when things aren't going particularly well. And worship music in particular gives us the focus that we need when our minds are dwelling on earthly things instead of dwelling on heavenly things.
[Tweet "Music helps restore us and relax us when things aren't going well."]
Today, I hope that I can remember to take a few moments to simply breathe and relax when I get overwhelmed. I also pray that God will give me the strength and ability to shift my focus and the dwellings of my mind onto Him instead of present things that are distracting my focus. Breathing is a natural part of our existence, and it should be only natural to breathe even more when the unexpected happens or difficult situations arise instead of focusing all of our time and energy into dwelling on situations that we can't ultimately control. I am speaking to my own heart with these words, just as I am hoping to encourage you with them. Maybe the next time stressful situations arise, we can catch ourselves stressing and remind ourselves to breathe instead.
---
«GRAB A CUP & GET ALL CAUGHT UP»
---
Q 4 U:
Do you actively practice breathing in, breathing out, & moving on when you are stressed?
Sometimes I remember to, but most of the time I fret before I remember to breathe.