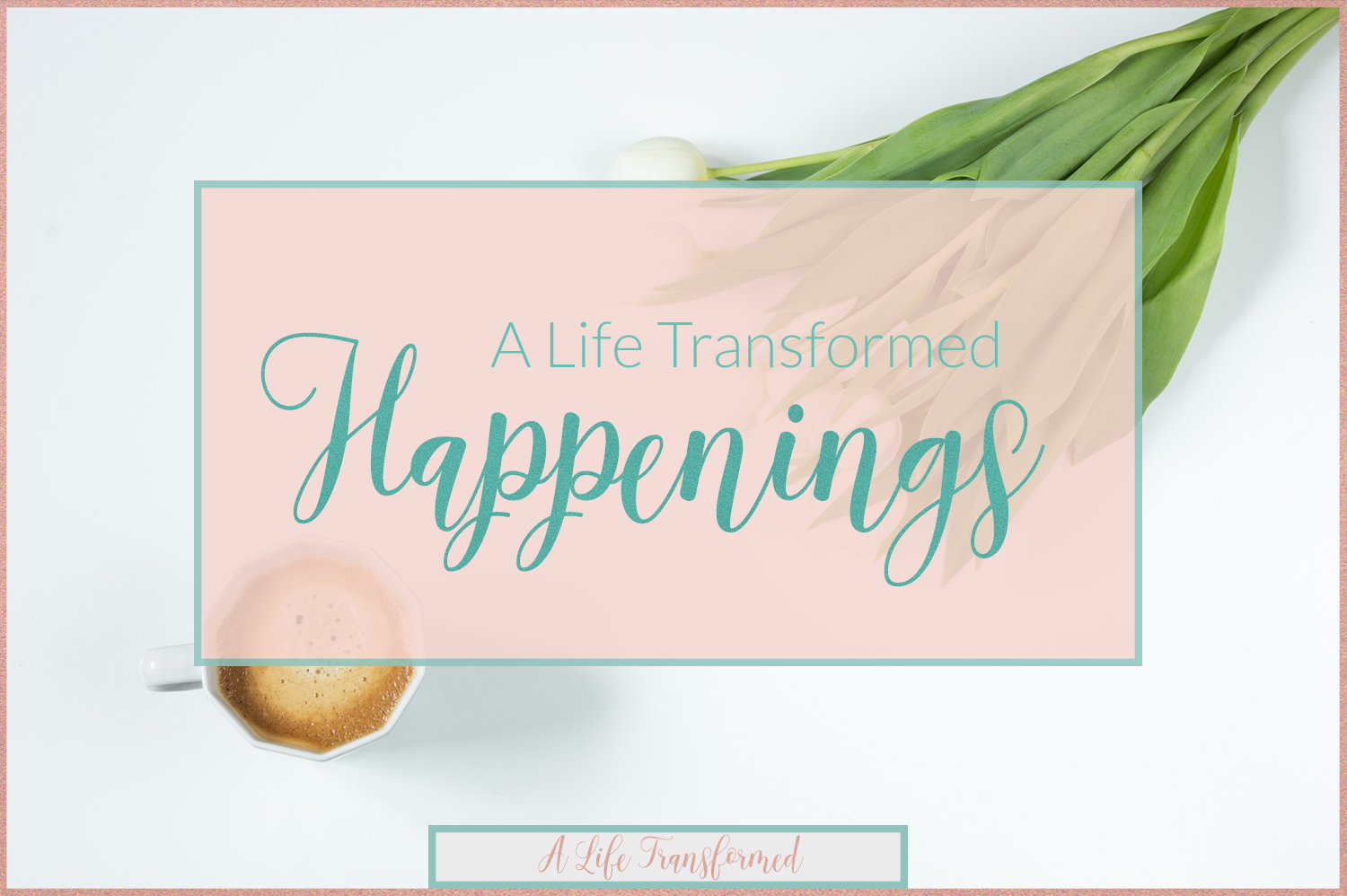 This week has been such an eventful one for me. Weekends are my favorite, especially when it has been a long week and you know a break is coming *Cue all the praise hands*! Have you ever had those weeks where you have a million things to do, and feel like you can't catch your breath? Well, that has basically been me this week. I have had 3 projects for separate classes due really close together and it has been pretty insane. However, I have most of them completed and submitted! So, now I can sit back and relax for a bit before I do the last one and give myself some breathing room. One thing that I know for sure that the weekend will bring is lots of rest and relaxation, which will be very much needed.
If you remember a few weeks ago, I announced that my current job will be closing and that I have to find another job. Well, The Lord has been good to me and provided for me another job that I start this week! Later, I will tell you who it is with. But for now, I am preparing myself to start there and figuring out how to balance two jobs + being a full time student temporarily for the next few weeks. I am very excited about this new chapter, albeit a bit scary. However, I know that God will be guiding me every step of the way and that I need not worry about the future.
I know one thing is for sure, I am counting down the days until Fall Break is here for college, because let's be real, it is very much needed. And, although it will only be 2 consecutive weekdays, they will be the most glorious 2 days of my life because it means I can actually sleep in and relax for the very fleeting but much needed break. If you are in college yourself, when is your Fall Break? Do you have any awesome plans for it? I hope that you also get the chance to take a short break from the college life to relax and recharge your batteries.
«HAPPENINGS»
My sweet mama bought me some AMAZING rain boots with adorable little anchors on them! Oh, and she got me some Fall decor! I am so so incredibly thankful.
Okay, so the company I got a job with is Hobby Lobby! This is both exciting & dangerous as I will be tempted to spend my entire paycheck at the store lol.
Fall Break is 3 weeks away (20 days) and I literally CANNOT wait.
This coming weekend, the temperatures here are FINALLY dropping and it will start feeling like Fall! And I am *allthepraisehands* excited about it!
It is bonfire week & I am getting pumped for it! Last week I mentioned how the hubby & I were planning one, and the week is here and it is getting exciting!
I have probably said it before, but I will say it again. I am a worrier. I am not proud of it, but it is true. It is also something I am working on, and that God is working on me with. Scripture talks a lot–in multiple places–about worry and how we shouldn't worry. I do know that when we worry, we aren't relying on God for our needs, but ourselves which gets us nowhere. However, it is not a switch that I can just "turn off" in my mind. It is something that I battle with on a daily basis. Although it has gotten a little better, it is, and I am still a work in (slow) progress.
Matthew 6:34 tells us plainly "Therefore don't worry about tomorrow, because tomorrow will worry about itself. Each day has enough trouble of its own"
[Tweet "We need not worry about tomorrow for tomorrow has its own troubles. Matt. 6:34"]
Sometimes this is easier said than done–at least for me. It's easy to say "don't worry", but much harder to actually put this verse into practice in our own lives. Which is why we ourselves can't do it. We do not have the ability to change apart from Christ. When we try our mightiest to change ourselves on our own–no matter how hard we try or how good our intentions–we will always fail. God is the only one capable enough to change us from the inside out. But we have to willing to let Him do so, even if the process isn't a pleasant one. But, change that involves the ugly parts of the heart is never pleasant.
[Tweet "In order for true heart change to take place, we have to allow God access. "]
I know that God wants to do so much within me and my heart, and within all of us. But in order for Him to change us, we have to give up control. We have to loosen our white-knuckled grip on lives, and surrender our hearts, our circumstances, our abilities–absolutely everything–to Christ so that He can work on us and not us trying to do everything ourselves. Once we do this, then true heart change can take place. In order for true heart change to take place, we have to allow God access first. No matter how unpleasant the process may be. And while the heart change is happenings, we have to remind ourselves that God is in control and that we don't have to worry.
---
«GRAB A CUP & GET ALL CAUGHT UP»
---
Q 4 U:
Do you actively try to tell yourself not to worry? If not, how do you cope?
This is definitely something I am still working on, but on the days I forget to "let go & let God", I end up in such a mess.