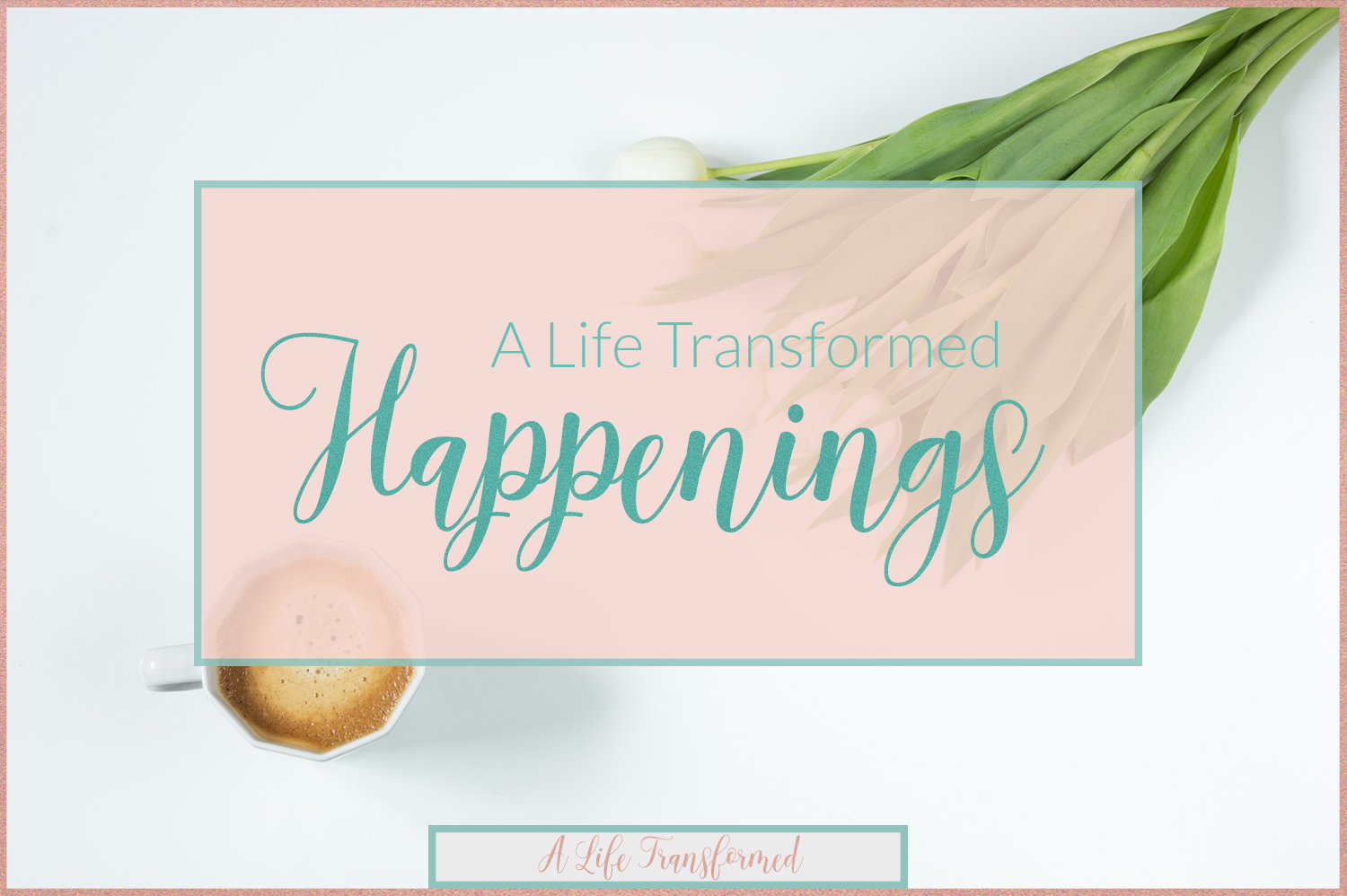 Totally pumped that we made it Friday, friends! Weekends are always my favorite–as I am sure they are yours too! This week hasn't been too terribly exciting. Except for last night when my husband and I went on a double date with a dear friend of ours and her boyfriend. It was such a fun time! I mean, minus the fact that I am incredibly sore from walking around downtown for a while and that I ended up with chafing + a heat rash on my thighs from the Tennessee heat. Hopefully all with be (mostly) better by tomorrow!
Other than that, the evening was absolutely splendid. Honestly, I can't remember the last time I was ever on a double date! I am thinking it should become a regular thing. After last night, it made me even more thankful for the city that I live in. Chattanooga is just stunning and downtown is always exciting! If any of you are ever in the area, give me a shout! I would love to meet you and hang out!
Today for me is mostly going to consist of being lazy and "trying" to take a bath in epsom salt for my muscles without being in extreme pain from my heat rash. If this has ever happened to you, I'd love some tips on how to help! Let me know in the comments! Alright, here is what else has been happening.
«HAPPENINGS»
Yesterday morning, I bathed & medicated the cats and hard core deep cleaned the house to try and kill all the fleas from the cats. I *think* I got rid of all the fleas on them, but they are still scratching and it's a bit unnerving. It's such a process.
My husband and I are going to Missouri to see my bestie in a couple weeks and I couldn't be more excited! (I've probably mentioned it, but I'll mention it again cause I am excited!)
This coming Sunday, my church is having a fish fry at the lake and I really look forward to it! Fish fry's are pretty awesome. There's also going to be baptisms and bluegrass!
I got to have lunch with my sweet mother-in-love this week at this new Mexican grill called Dos Bros, and it was FANTASTIC. I am such a sucker for Mexican food!
I am still kind of shocked that school starts in 3 weeks *gasp*! I am not ready for the Summer to be over so soon, but I am also really looking forward to the Fall season!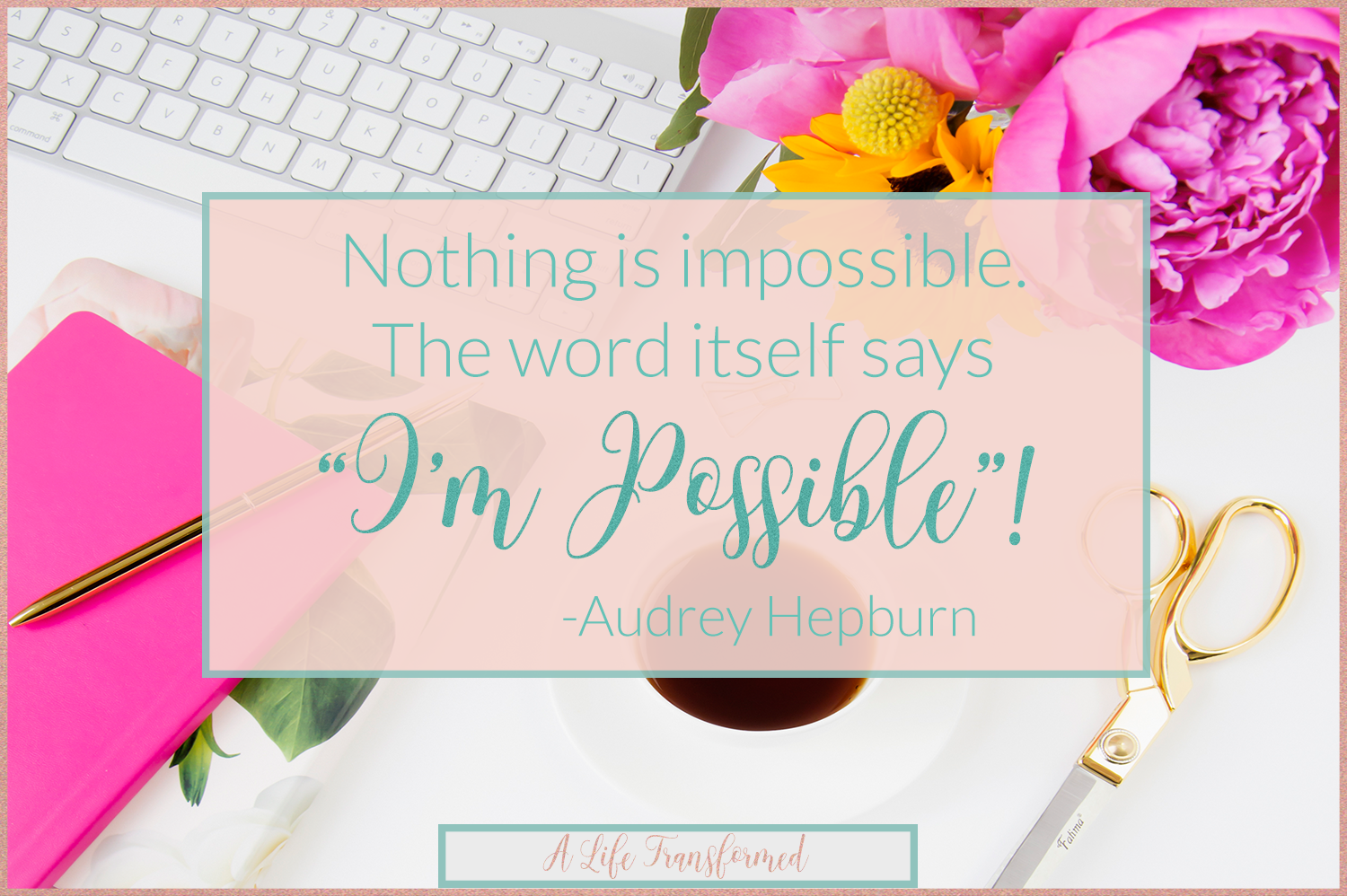 Sometimes there are things that go on or tasks that we do that feel near impossible. I know I have said it a ton (and still do sometimes) that "it's impossible, I just can't". I love the above quote by Audrey Hepburn about how the word impossible itself says " I'm Possible". Truly, I think we can do so much more than we give ourselves credit for. I think a lot of the time, we already make up our minds that we can't do something before we even start and fail because we tell ourselves we can't do it. We have to believe we are capable of something before we even start, and just keep going until we succeed.
Luke 1:37 says "For nothing will be impossible with God" (CSB) and Philippians 4:13 says " I am able to do all things through him who strengthens me" (CSB).
So, whenever there is a task, project, whatever it may be that you are facing that may "feel" impossible, tell yourself that YOU are possible and that you can do anything you set your mind to. I do know that sometimes there are certain things that others will naturally be better or more skilled at, but that should not stop you from trying and doing the best that you can. All things are possible with God! And the word all means all and we should believe it!
Last week, I talked about how we are enough, we do enough, and we have enough. Being "enough" is true when it comes to tasks as well. Your best, won't look like someone else's best, but that doesn't mean you shouldn't and couldn't do it. I'm not the world's greatest designer when it comes to designing images, but I still do it anyways because it is something I enjoy. I am often not good with tedious tasks at work, but I do it anyways to make my bosses happy. There are lots of things that we aren't immensely talented or skilled at, but we can still do them. We just have to be willing to try and to tell ourselves that we can beforehand!
I challenge you this week–and even today–to tell youself with every possible task that you face that YOU are possible. You can do it! The only thing standing in the way of our success is ourselves.
---
«GRAB A CUP & GET ALL CAUGHT UP»
---
Q 4 U:
What tasks are you facing this week that you will tell yourself "I'M POSSIBLE" on?
For me, I am going to tell myself that becoming a full-time blogger IS possible and that I'M POSSIBLE! I can do absolutely anything through Christ who gives me strength (Phil. 4:13), and so can you!