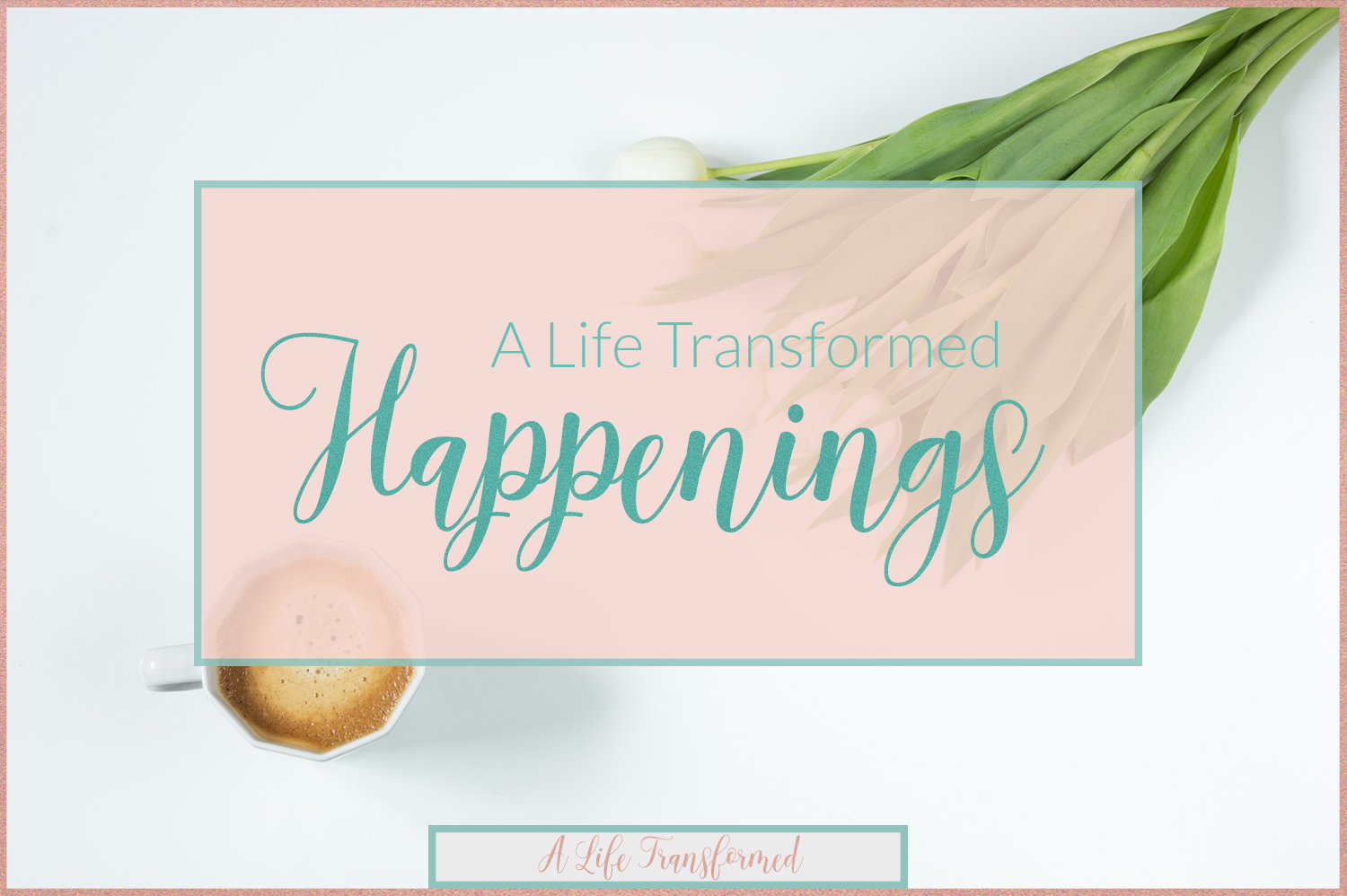 We made it through another week and into the weekend, friends! I am pretty excited about that. Because, right now as I am typing this, I am feeling pretty crummy. Hopefully whatever has got me feeling not 100% will not last much longer and I can be back to normal. It's never fun feeling under the weather and losing all productiveness. Lately, I have just been chilling on the couch sleeping and hoping that I can sleep off whatever has got me feeling a little under.
I haven't been as productive this week as I was last week, and that is okay. Sometimes breaks are necessary and are also super beneficial. Rest is an important part of life, and without it we aren't at the top of our games and our brains don't function as well either. I've talked a lot about rest lately and how beneficial it is because it rejuvenates us! A few weeks ago, I talked about resting in Jesus. Along with that, our bodies need physical rest as well so we can be our best selves! Now, here's what has been happening lately.
«HAPPENINGS»
My hubby's birthday is Sunday & we will be celebrating together tomorrow + having a birthday dinner with his parents on Sunday! I love birthdays, and I love getting to spoil my spouse!
I began taking allergy shots this week! Hoping that these help my ridiculous bouts with seasonal allergies.
I have been working on being more consistent in my blog posting + social media posting!
I learned how to loom a few days ago! It is really fun! Have you ever tried it?
In addition, I learned how to make these super cute mug rugs (they are fabric coasters–apparently the name got changed)!
Life is one of those things that is full of the unexpected. We often make plans, and they sometimes never go the way we want or hoped. Sometimes plans fall apart and the unexpected happens. Someone dies, your finances change, someone loses a job, you have to move (again), or a whole host of other things. Sometimes I think that God looks at the plans we makes and shakes his head because we think we know best and then things often don't turn out the way we want. For this reason, I know that God holds my future regardless of the things that I plan out and (hope) to achieve. Which is why I need to remember the following verse in these times: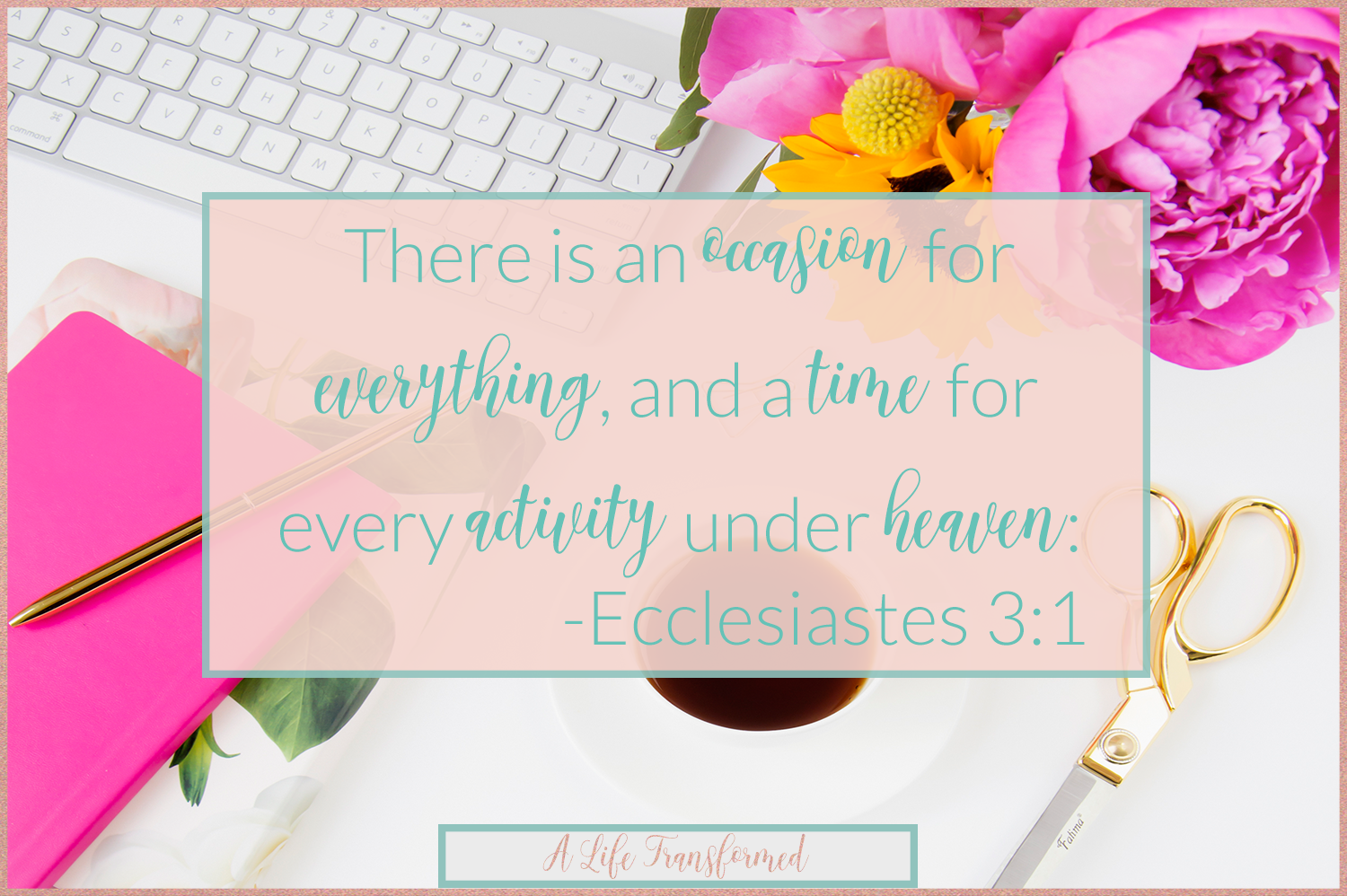 Regardless of the unexpected things that happen, we all need to remember that there is a season for everything. Even if it is something scary or upsetting, it is a season. Sometimes it is a season that requires a lot of adjustments, but eventually it will be okay. Last week, I mentioned walking by faith even if we can't see. The same can be said when the unexpected happens. Continue to have faith in God despite the current circumstances and keep moving forward. Even if the path you're on is foggy and dimly lit.
[Tweet "Move forward & trust God even if your path is foggy and dimly lit."]
It is something I am constantly trying to remember when things don't always go the way that I want them to. Life is full of things like this, and I will put my faith in the unmoveable constant of Jesus rather than on the shifting ground of life. Jesus is the only person I can lean on and trust that I won't lose my footing. He never changes, never moves, never leaves. He is trustworthy, the things in this life are not.
[Tweet "I will put my faith in the unmoveable constant of Jesus rather than on the shifting ground of life. "]
Don't let the unexpected things that happen shake you or leave you feeling absolutely hopeless. There is Someone who cares deeply about you and what you are going through even when things seem uncertain. Just keep walking forward in faith and taking everything one day and one step at a time. Remembering always that you are not alone, and that God is your peace, hope, and comfort. He is also the best life planner, and is trustworthy. There is a song by MercyMe that is great to remember when things in life have got you down, and helps us to remember where our hope lies. You can listen below! I hope that these words left an imprint on your heart today, friend! Have a happy weekend, and I will talk to you again real soon!
---
«GRAB A CUP & GET ALL CAUGHT UP»
---
Q 4 U:
How do YOU cope when unexpected things happen to you?
I know for me, I usually spend some time in prayer and I even cry. Crying is not weak, it is a sign of release. Releasing all your worries in the form of tears as you cry out to God.
---