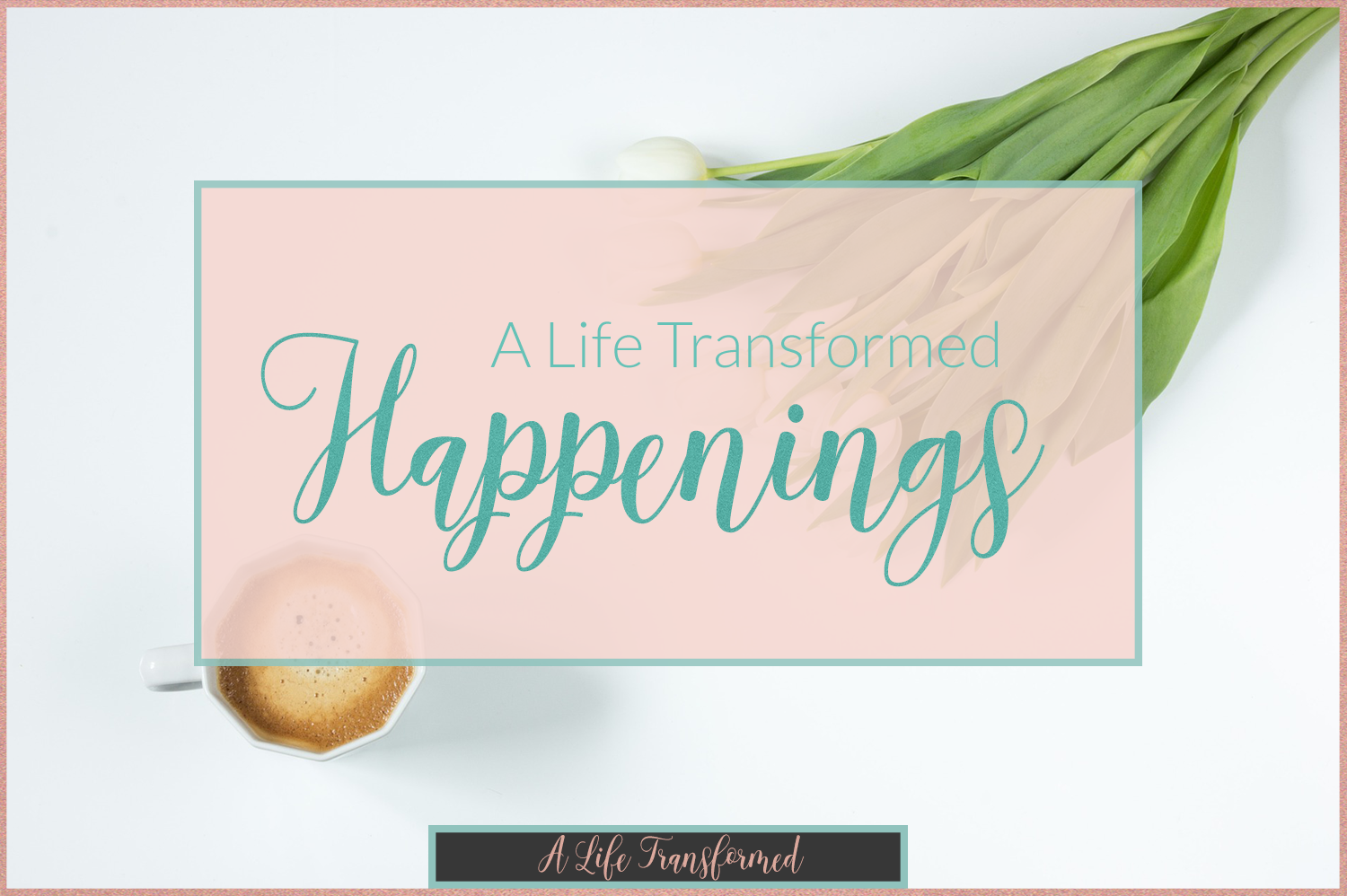 Happy Happy Fri-Yay, ya'll! Today is the first Friday in March, and I cannot believe that it is already here! March is such a fun month, for more that one reason! It's my anniversary month, Spring Break month (Which is this coming week, YEAH!), the first day of Spring is the 20th of this month (DOUBLE YEAH!), and I am sure there is more that I am missing!
Anyways, March is beautiful month! Last week was a crazy busy one for me with school, and this week has been a bit more relaxed! I am counting down the days until graduation (66 days to be exact), and I am just so overjoyed about it! I look forward to getting my cap and gown and taking some pictures! I have long anticipated this day for quite a while!
Okay, okay, so without further ado, let's get down to business with to other "happenings" this week before you run away screaming from my babbling 😉
«HAPPENINGS»
Spring Break, for me, starts TODAY!! And I am going to be soaking in every single lovely moment of it!
I am going to be making (yep, MAKING) my college graduation invitations! Ha! Pray for me!
I am getting caught up on allofthe NCIS episodes that I missed (14 to be exact)
I finished painting my bathroom shelf last week and we got it hung! I was so excited!! Thanks to my awesome father-in-law for that!
Hubby and I are planning out what to do for our anniversary. We are probably just going to dinner, since trips are kinda expensive, but that is okay!
Sometimes, when things don't always pan out the way that we expect or hope, we lose sight of the big picture. We forget that God is faithful and that His plans prevail over our own, even when we can't see father than our fingertips. I've been there, friend! Which is why today, I want to remind you of a verse that hits home in regards to that!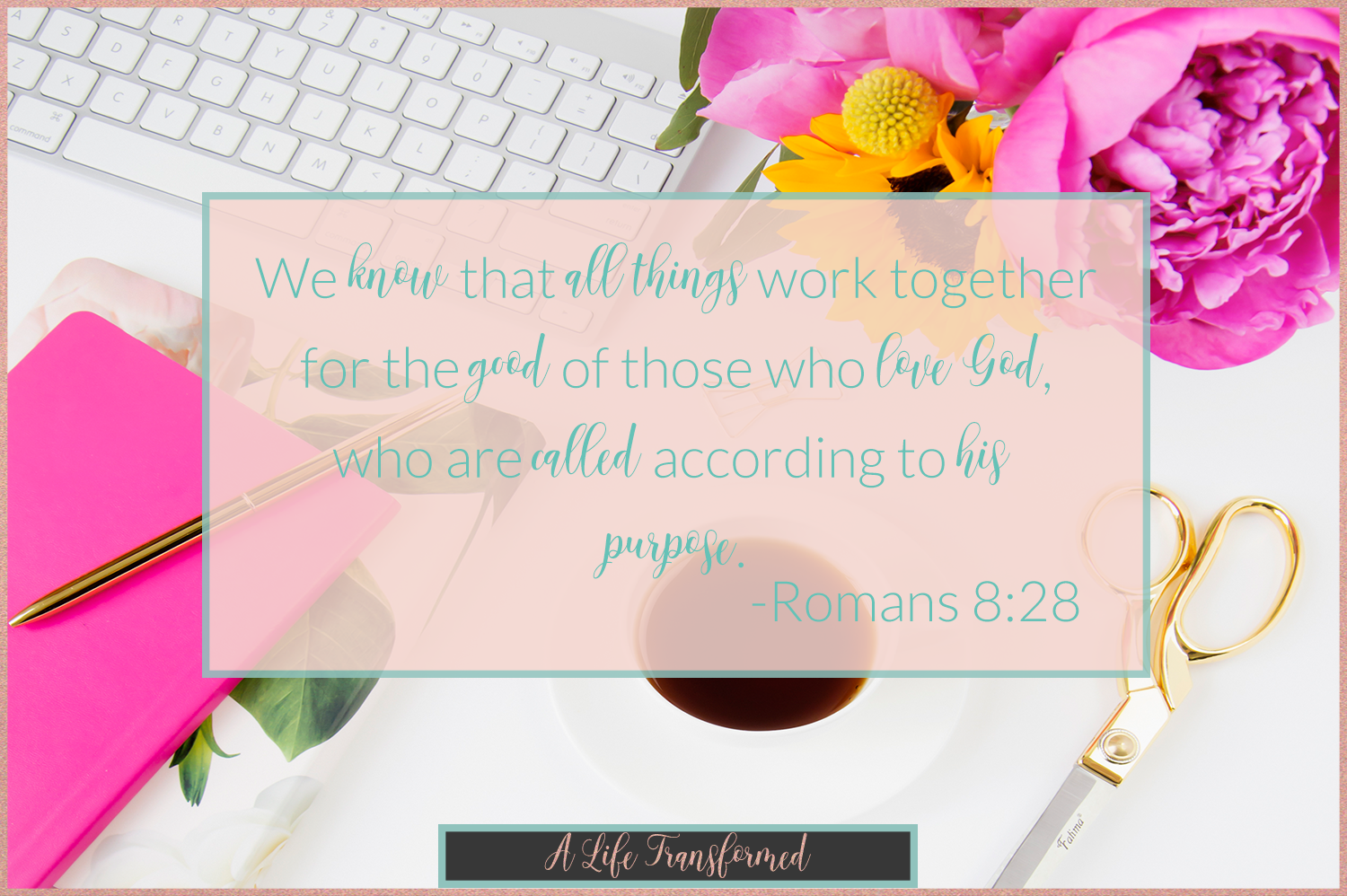 I pray that all of us will remember that everything, whether good or bad, will work together for our good because we are in Christ Jesus! It is hard sometimes to persevere in the moment, when circumstances aren't the greatest or the way we anticipated, but if there is anything that I have have learned, it is to never, EVER underestimate God, because most of the time, He surprises you.
[Tweet "Never underestimate God in your circumstances. He always has your back!"]
---
«GRAB A CUP, & GET CAUGHT UP»
---
If you are interested in getting exclusive content + updates + freebies from me, sign up for my newsletter! I'd love to have you & get to know you! You can sign up right here! Also, if you have any products that you LOVE, gimme a shoutout! I need ideas for affiliates, and I only want to offer things that YOU will LOVE!
Do you have any crazy awesome plans for Spring Break? I'd love to hear about them! Gimme a shout!