A Holy Pursuit | Book Review
Conviction–that's the word that comes to mind when you read A Holy Pursuit. I've been guilty of buying in to the lies of this world as a Christian and pursuing my own desires instead of Christ. Dianne Jago rips those rose colored glasses from our faces ever so gently in this beautiful book.
A Holy Pursuit will help you identify whether it's time to pursue, pause, or surrender a dream you hold according to biblical wisdom. I found this book to be super encouraging and extremely convicting at the same time. I know this book will do the same for you.
DISCLAIMER: I received this book from B&H Publishing in exchange for an honest review. I was not required to write a positive review. Want to be a B&H/LifeWay blogger too? Apply at bhbloggers.com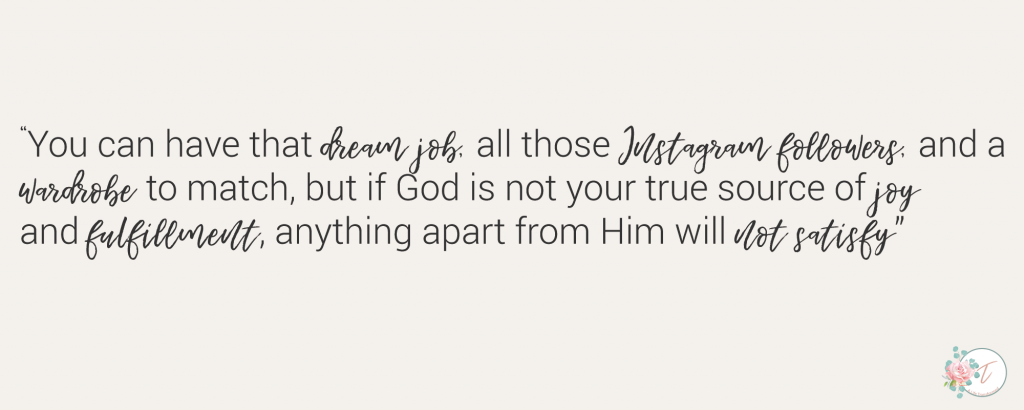 "Chase your dreams and follow your heart, no matter the cost" is the call of the world today. The opposite extreme, often advised by well-meaning Christians, is to surrender all of our dreams and passions at the feet of Christ.
One narrative says to follow a passion, and the other says to lay it down.
Both claim to offer happiness and purpose on the other side. But what does the Bible say about dreams, goals, and passions?
With compelling illustrations from Dianne Jago's unexpected journey in creating Deeply Rooted Magazine, along with thoughtful scriptural examples, Dianne shares an honest account of how God changed her plans and aligned them with His.
Instead of the one-size-fits-all formula for dream-chasing, A Holy Pursuit will help you identify whether it's time to pursue, pause, or surrender a dream you hold according to biblical wisdom.
I don't have adequate words to describe my feelings about this book. Dianne gives us a biblical understanding of what it means and looks like to glorify God with our dreams.
She exposes so many lies that Christians like myself have bought into from the world, but also gives us hope. One of my favorite quotes from the book, that completely drives home an important reality, says this:
"When we say things like, "This is my purpose in life", as if something other than glorifying God and proclaiming the gospel to all nations holds greater weight in our lives, then we are trusting in our dreams for freedom and not trusting in God. He is the peace that passes all understanding; He is the source of all goodness. He is all the freedom we need. Both freedom and purpose are a result of the gospel–not a result of following our dreams".
Our identities should be in Christ, and not the things we've accomplished or hope to accomplish.
A Holy Pursuit transforms our thinking from the worldly mindset of living for ourselves and our dreams, to the Godly mindset of living for Him and what He desires for us.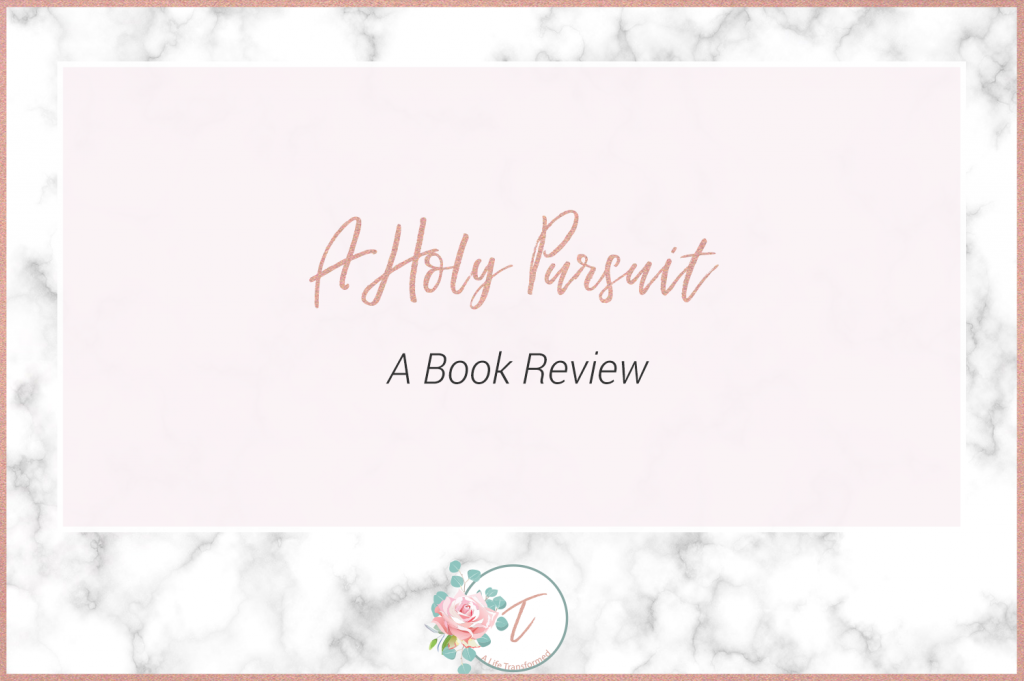 Jago reminds us that while having dreams, hope, purpose and passion aren't inherently wrong, apart from Christ they are selfish and worldly ambitions that bring glory to self and not to Him. I don't know about you, but that's a big punch to the gut for me. As Christians, we have this tendency to blindly follow the self-gratifying ways of the world.
Dreams apart from Christ are selfish and worldly ambitions.
We believe that our identities are in our dreams, and that we should dream God-sized dreams and make them happen.
There's nothing wrong with having God-sized dreams, and certainly He gives us those. But, where it becomes a problem is when we start dreaming to gain exposure for ourselves instead of exposure of the gospel.
Our dreams should be God-driven and gospel focused, and not self-driven and self-focused.
It's really humbling when you think about it that way. A Holy Pursuit is filled with mountains of gospel truths. It caused me to pause and reflect about the way that I pursue dreams and passions in light of the Scripture.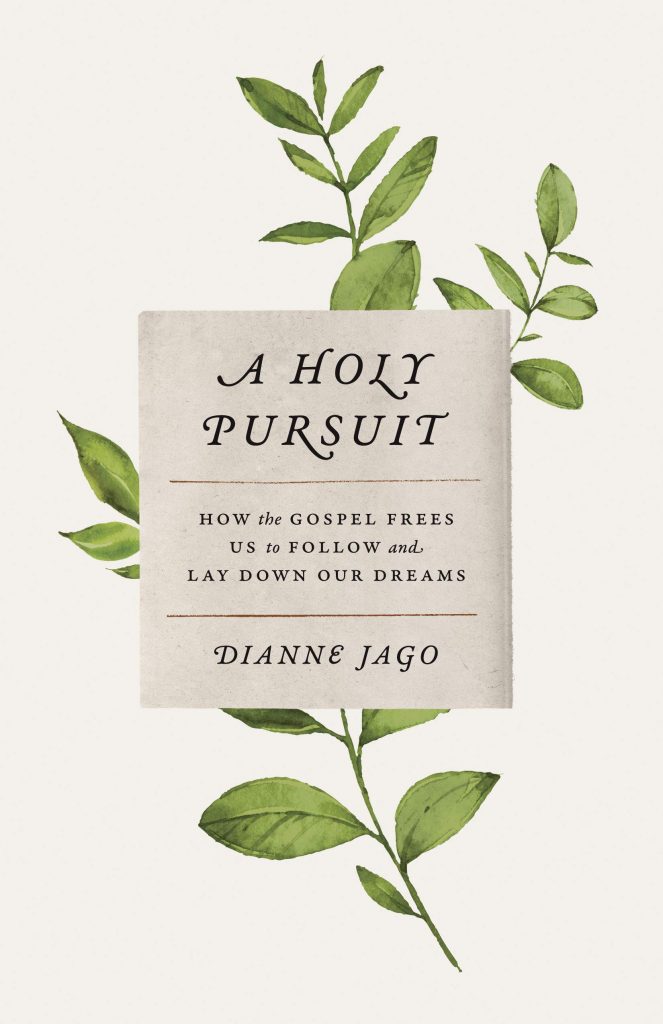 If you're curious about how the gospel frees us to follow and lay down our dreams, then this book is definitely one to read. Throughout the 9 chapters, you'll learn how to do that and more.
This book is definitely worth reading and re-reading for all the truths it's packed with. A Holy Pursuit would make a great gift for anyone!
I encourage you to give this book a read! You can pick up a copy today at LifeWay, ChristianBook, Amazon, or wherever books are sold.