A Beginner's Guide To Email Marketing + An Announcement
*This post contains affiliate links. All that means is that if you make a purchase or sign up through them, I may receive a small commission at no extra cost to you.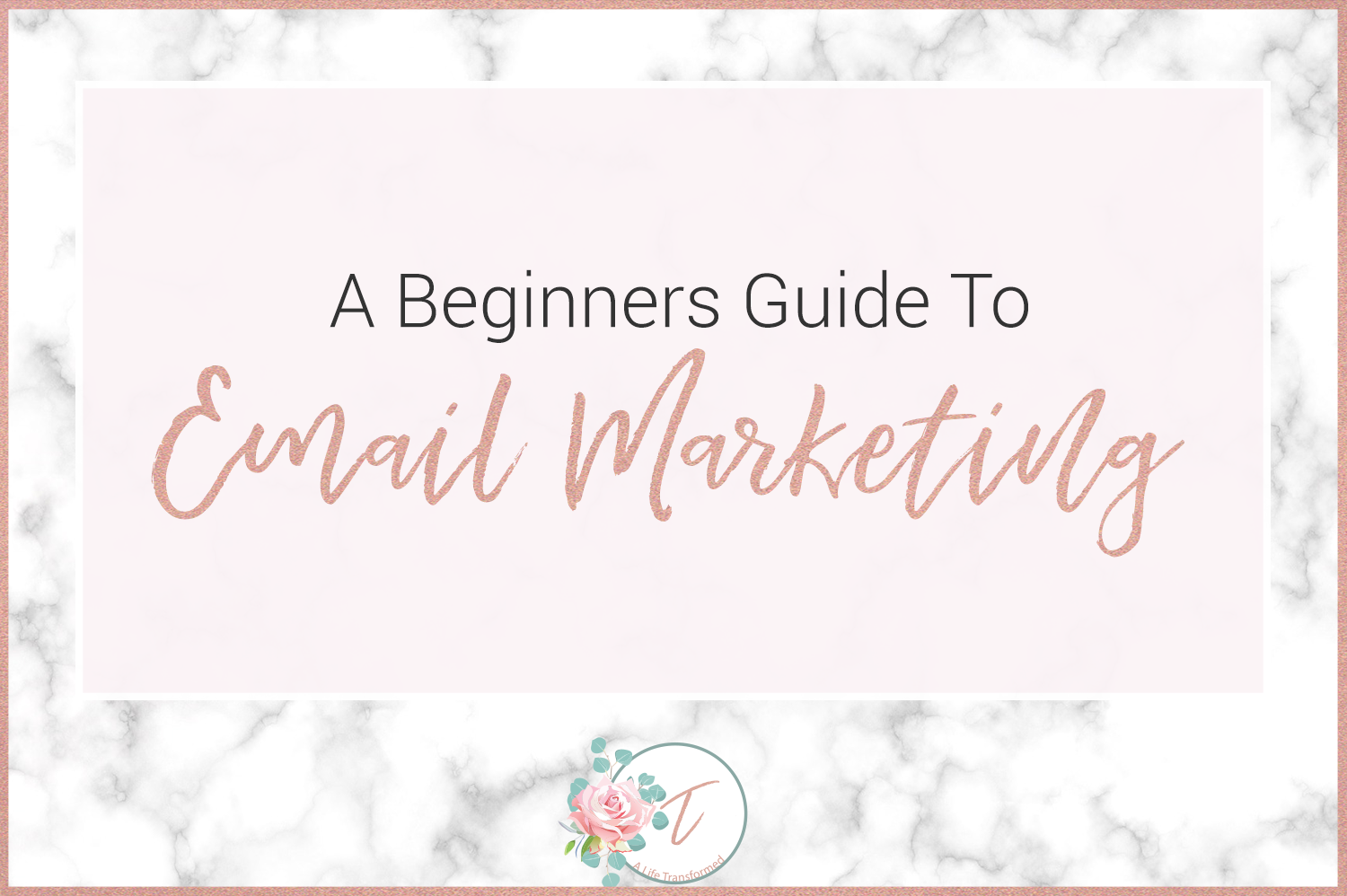 Happy Friday, dear friends! I know that it has been quite a while since I have been active here, but I promise there is a very good reason for it. The last few weeks, I have been hard at work on something, and I can't wait to tell you all about it later on in this post. So, thanks for your patience with me as I have been working on that sweet surprise that your will learn all about here shortly!
So, how are you doing? I know it's been a while since we've met for our coffee date here and I'd like to catch up. Before I reveal what it is I have been hard at work on, I wanted to talk about email marketing. This may be a concept that is completely new to you, or it may not be. No matter where you are in the scheme of it, let's have a chat about it. I feel it can be really beneficial either way. Whether you realize it or not, email marketing has the highest ROI (return on investment) of any other marketing channels out there according to a 2015 study. Shocking right? This means that email marketing as a whole is doing really well, and isn't going anywhere soon. Therefore, making it an important medium to implement into your strategy as a blogger or business owner.
I am going to talk about a few ways you can start implementing email marketing the right way, and at the end of this post I will announce what it is I have been working on the last couple weeks. So, let's get started! Below, you will find a list of things that you will need to get started along with some explanation of why it is important. Feel free to ask me any questions you may have going forward in the comments, or via email! You can fill out the contact form here.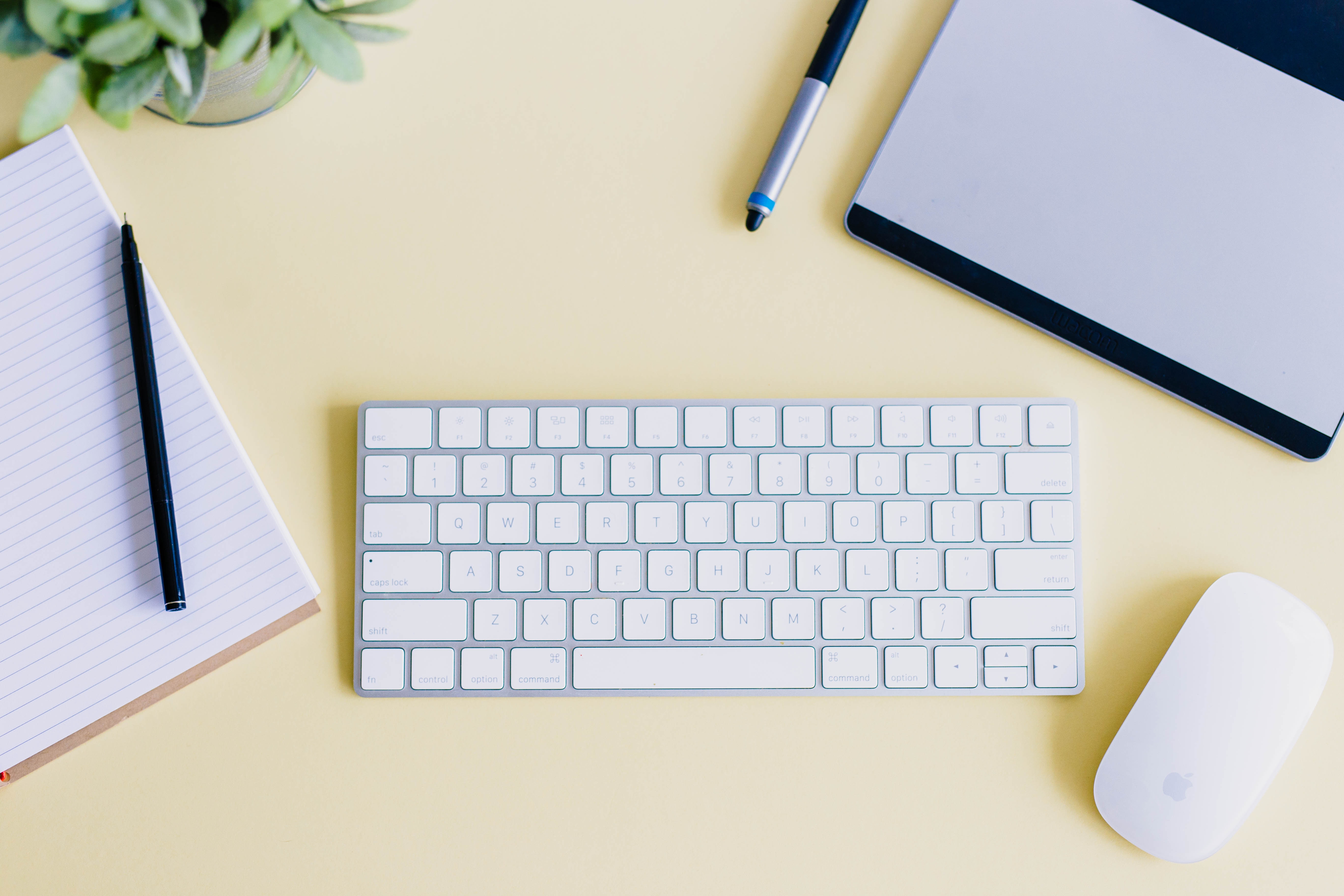 1) Set Goals
Although it is mighty tempting to sign up for an email campaign service like MailerLite, and jump in to email marketing, it's important to take a step back before doing that an identify your goals first. What would you like to achieve through your email marketing campaigns? Once you figure that out, then you can decide how you want to move forward. Your goals provide the foundation for everything else like the types of campaigns you send, who your target audience is, what type of content you include, and how you measure your success. To be successful at email marketing, your goals need to reflect your blog/business marketing goals as a whole.
2) Build your email list
Now that you know your goals and have a pretty good handle on them, it's time to build your list so you can start sending campaigns that will fulfill those goals of yours. There are a few different methods for doing this, and you have to decide which one will be the best for you, and largely depends on what goals you set back in step 1. If you are using email to keep in touch with some friends, then you can import your list of contacts to use. Most email providers like
MailerLite
, allow you to import your contact list through uploading your list from Excel or another platform. The other option would be connecting your account through ecommerce or another option where your data lives (like CRM, accounting, ecommerce) and sync your account information. Before you do all of this though, be sure that you have acquired the permission of those contacts to email them. You can check out the permissions of any email provider you choose by chatting with the support team, or finding their permissions guide.
OR
Build your email list from scratch
If you are a blogger or business owner that plans on using your email to communicate with your audience, then you will want to build a list and capture email addresses to build your list from scratch. Fortunately, there are two ways that you can build your email list from scratch, and we will talk about those below.
Provide a valuable incentive + simple subscriber opportunities. 
No matter how many opportunities you give a potential subscriber to sign up on your site, you first need to be offering a valuable incentive before they will actually sign up. Having been there myself, when I am prompted to give someone my email address, I often think "what do I get in return?". If you aren't offering something valuable to your subscribers to sign up for your list, they never will. So now you might be asking, "what makes an amazing incentive?". I'm glad you asked. Because below, you will find some examples.
Compelling content–If you're a blogger or have content on your website, offering to send your email subscribers your best content is a really powerful way to get them to join your list.
First time order discounts–If you are a business owner selling products online, offering your first time customers an exclusive discount for signing up for your emails is a fabulous incentive. This not only gives people a reason to subscribe, but also a reason to purchase something too.
Free upgrade on shipping–Offering customers free or upgraded shipping on their purchase is a really great incentive for growing your list. Shipping is rather expensive, and providing a customer with free or upgraded shipping gives them the opportunity to get a desirable product of yours into their hands quicker, thus motivating them to join your list.
The next part of the process, is your signup forms. These make it super easy for people to opt-in to your email list. Below are a few ideas for you on where to put your opt-in forms.
3) Find your purpose
Based on your audience on your email list, decide what exactly you hope to accomplish with your email campaigns and maintain that goal every time you send out an email. You could be doing anything from driving sales, reclaiming long lost customers, or updating your audience of subscribers with a weekly or monthly newsletter. Whatever you are focusing on, keep it short, sweet, and to the point. Because, if we're being honest, no one has time to read lengthy emails–especially if they are still at work.
4) Encourage action
Be sure that you are telling your readers or customers exactly what you want them to do, and make it easy to do as well. Whether you want people to sign up for your newsletter or participate in a product release and get excited about it! Actionable elements keep them engaged and ready for anything.
5) Get their attention
If your audience isn't interested in your subject line, you missed a great opportunity and it's game over. An attention-grabbing subject line draws them in to your content, and keeps their attention for what you have to say. One they open the email, though, don't stop there. Make the first several sentence–or even an entire paragraph–catchy enough to keep them reading the rest of your content.
6) Freshen up
If you haven't sent an email campaign in quite a while, avoid using a stagnant list. To lessen the amount of unsubscribers or having your emails marked as spam, freshen up your list by through removing or re-confirming the email addresses that you have. By doing this, you can guarantee to keep sending better, effective emails in the future to the right audience.
7) Test, Test, 1..2..3
Before sending out an email campaign, it's a good idea to test it out to make sure everything is working properly. I suggest asking a few family or friends to help you out with this. Divide your list into two parts, and each list gets versions of the same email, but with different subject lines or slightly different content. Whichever version of that email you get a stronger response to, is the one that you should send to the remainder of your list. The longer you go though, you will soon figure out what types of content that your audience responds best to, and can refine your emails from there.
8) Track your success
Choose some software that will help you keep track of your success. Depending on the email provider you choose, there might be a whole handful of tools that you can use to help you track your success. I recommend searching around for the tools that best meet your needs.
---
Now that we've discussed email marketing a bit, do you think you know a little bit more about it? Was this list helpful to you in some way? I sure hope so. Now that we've discussed a bit about email, it's only fitting that I tell you what this big project I've been working on is. If you remember back at the beginning of this post, we were talking about offering valuable incentives to grow our email lists. I've been hustling hard the last few weeks trying to get together one big incentive for my subscribers. Before today, my only incentive for email subscribers was a free printable because that's all I knew how to do at that point in my email game. Now, even though I don't have many subscribers, I wanted to offer something
even more valuable
that I know my subscribers will value and love. That being said, the big project I've kept a secret was this: An exclusive gift for only my email subscribers is access to my
free 
Resource Library. This resource library can only be accessed if you are on my email list. Right now, there are a few resources in there for blogger or business owners, and I plan on adding more to it in the future. I've been working non-stop the last couple weeks on getting this together, and I am thrilled to finally launch it! Now, I need your help. If you are a blogger or business owner, what kinds of resources would be beneficial to you that you would like to see in the library? Leave me a comment or shoot me an
email
 and let me know. If you are interested in getting access to the resource library, simply click the "Free Resources" tab up top, or click
here
and sign up! I really hope you'll join me! You'll not only get access to the library, but you will get a monthly newsletter as well that will be filled with encouragement + the latest posts you may have missed. I am so excited about this friend, and can't wait to see you on my list!